Fashion designer Marcell von Berlin – Young, modern, popular
Tasteful, refined, feminine and unique: that is the fashion of designer Marcell von Berlin. After the young designer opened his first store in Berlin in 2013, he also took off as a designer for red carpet outfits. He regularly dresses celebrities and also lovingly takes care of his flagship store customers. We spoke to the talented creative about inspiration, fashion and his fabulous career start.
Designer Marcell von Berlin – Fashion as a passion: Stars, VIPs and shows
Marcell von Berlin is a young, successful fashion designer from the German capital. The likeable creative discovered his love for fashion in his childhood, a sewing machine at home: an absolute must-have. Marcell finally started his career with a classical education in New York, which he considers almost indispensable for a successful career.


Germany - Spain - USA
Marcell's style: tasteful, refined, feminine and unique. In his collections, the talented designer focuses on individuality. A dress, even on the red carpet, should stand out from the crowd. Marcell skilfully solves this through a sense of style and not through obtrusive provocation. Classic, wearable Haut Couture and high quality in feminine cuts, for a stunning, strong and modern woman. In addition to elegant haute couture, Marcell also designs ready-to-wear fashion that takes influences from the haute couture collection and makes them suitable for everyday wear. High-end street styles, straight business looks and cool party outfits.
Marcell has already dressed numerous celebrities. His customer base includes Stefanie Giesinger, Natascha Ochsenknecht, Sylvie Meiss and Helene Fischer. For the designer, the personal relationship with his customers in his store is very important; they serve as inspiration for him. With his friendly manner, his personal contact with the customer and his credo, high-quality materials, very good workmanship and individual styles, Marcell von Berlin meets with great popularity.
Marcell von Berlin: "I'm a lucky kid"
FIV: What kind of person are you in private? How would your friends describe you?
I am a family-oriented, positive, friendly, open-hearted person, but sometimes impatient. My friends say I am social, funny, creative, humorous, fond of children, spontaneous, helpful, always there for them.
FIV: What does a perfect day look like for you?
A relaxing day with my husband and our dog Rosie; grilling with friends on our patio.
FIV: When it comes to achieving something in the fashion world, the terms luck and discipline often come up, which do you think is more important: luck or discipline and why?
A combination of both. I'm a lucky girl and very hardworking: I don't put myself first, but focus on my brand with my team to bring it forward. A lot of heart and a lot of work goes into each of my creations and collections. You have to be very disciplined to do that. I am happy when I see my customers happy and they feel comfortable in my fashion.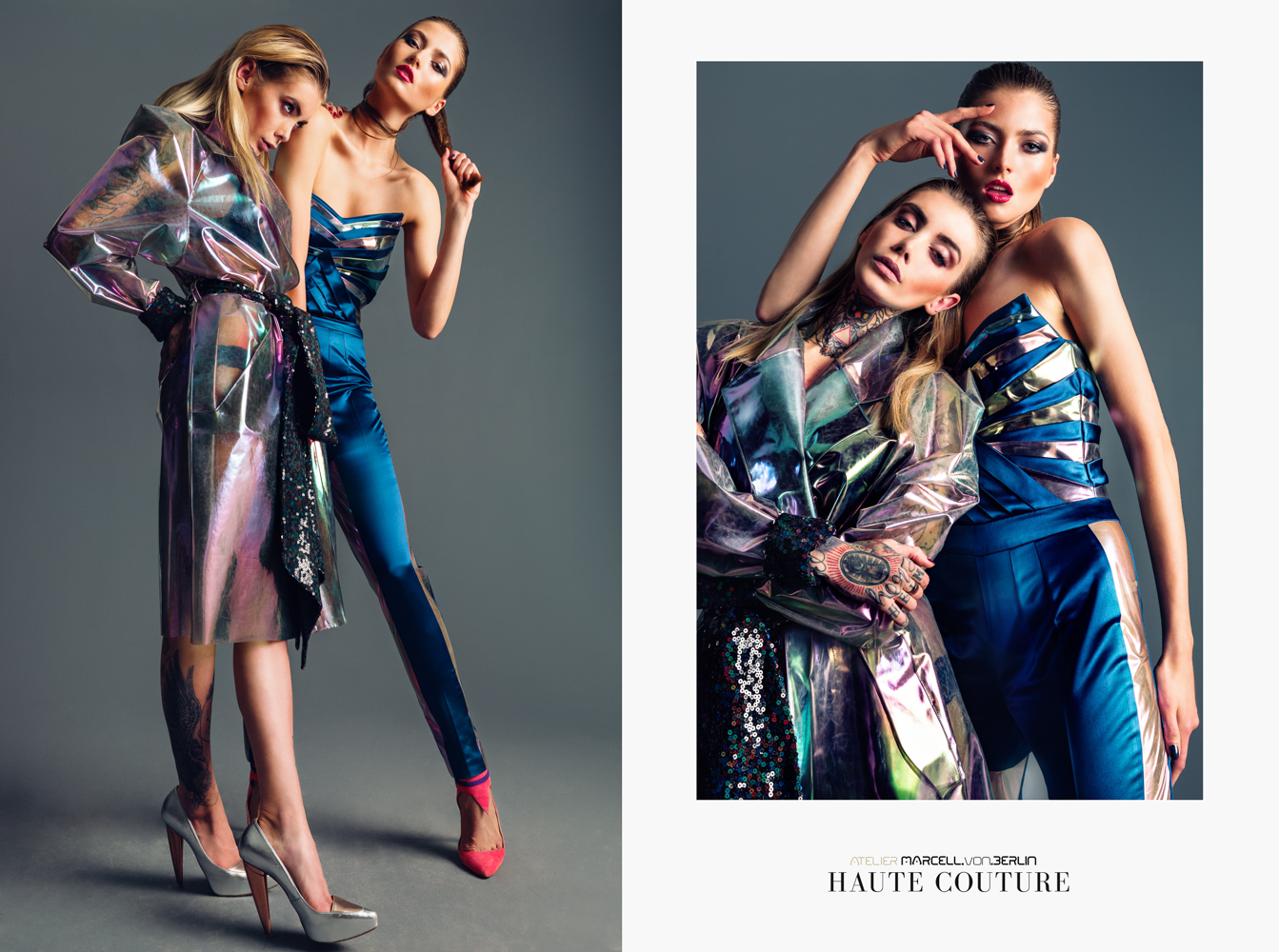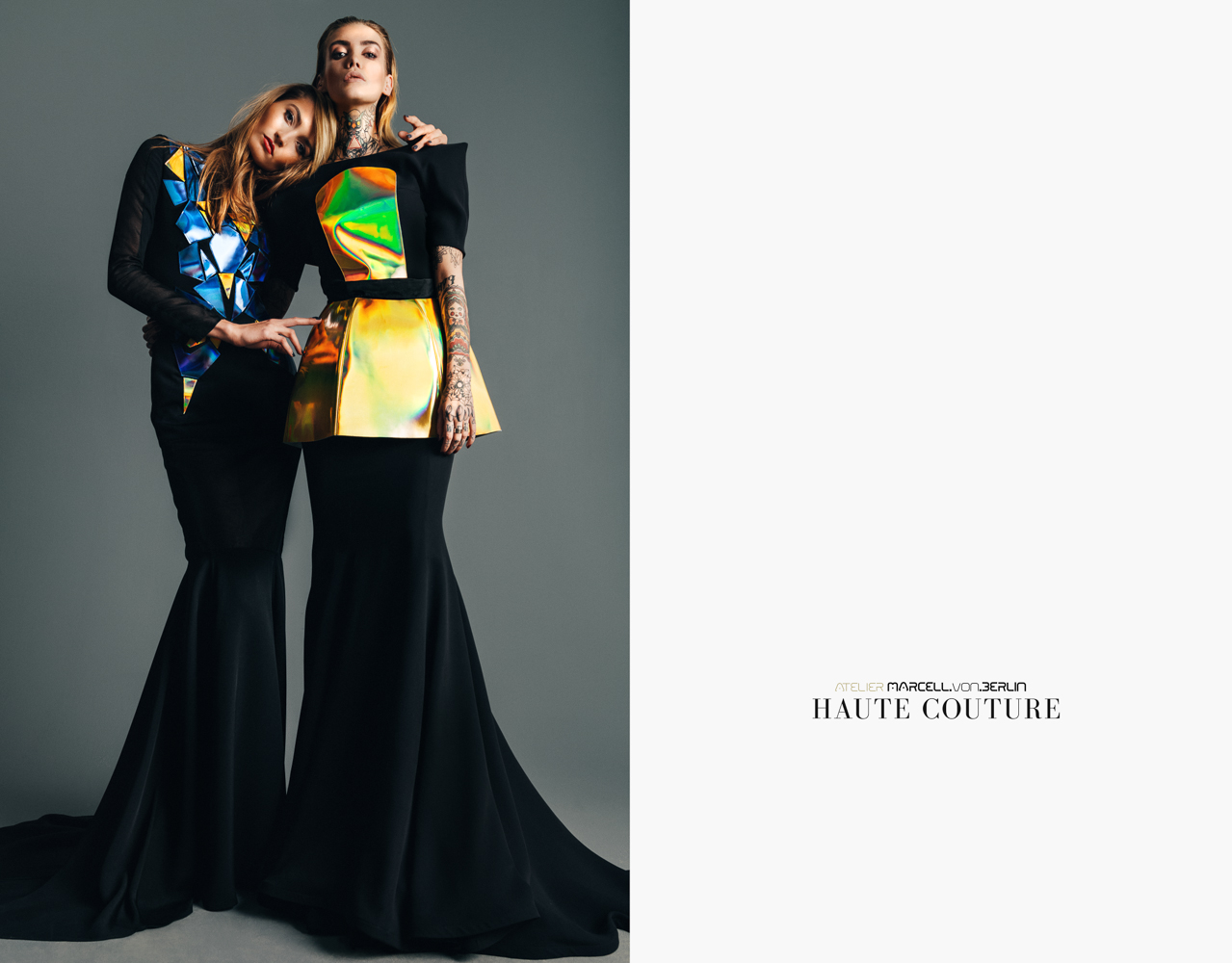 FIV: Now a few questions about styling, which of course plays a significant role in the fashion world:
What are your fashion favorites or "must-haves" that you think no wardrobe should be without?
Great stylish sneakers, nice skinny jeans, white shirt – should not be missing in any man's wardrobe. The little black dress, high heels and a classic trench coat – should not be missing in any women's wardrobe.
FIV: Was fashion actually a big issue when you were growing up?
Yes, my grandmother and my mother's sister were dressmakers and I always watched and admired them. That's how I was introduced to fashion. A sewing machine was a must-have in our home.
FIV: In Europe there are several fashion metropolises, Paris, Milan, Berlin etc.. Which is your favorite fashion city and why?
You can see this in my brand name, Berlin! But I also feel very comfortable in London, where the latest trends are very present.
Designer Marcell faces reality!
FIV: The fashion industry is constantly changing. From your point of view, has the modeling and fashion business changed in the last few years? Do you find this change positive or negative?
I think that the business has changed positively in general. There are many new and creative fashion designers. Great designers who create must-haves and unique it-pieces.
The negative thing is that nowadays anyone can become a designer and call themselves one. Many are designers, bloggers etc. There are only a few brands that stand out because many designers try to go in the same direction and design similar styles instead of making themselves unique.
FIV: What advice would you give to new designers to start their careers?
Be diligent, be individual, do not dream too much, because the reality is different. You have to be and stay down to earth. There is a lot of hard work behind a startup and the fashion industry is always going up and down.

Marcell von Berlin swears by a classical education
FIV: Let's move on to your work as a designer: how did you start your career as a designer, did you have a classical education as a fashion designer or via which path did you get started?
Yes, I did a classical education as a fashion designer in NY. An education is very important so that you can see how everything is created, designed and what materials there are. You have to transmit and explain your ideas to your team so that they can be implemented. You have to be able to fulfil your customers' wishes and design and tailor clothes. Without training I wouldn't be where I am.
FIV: What do you like most about your job?
That I create collections and that they are also worn on the Red Carpet. That my customers like to wear my collection and carry it positively to the outside world – that makes me proud. That shows you that the hard work and the many ideas are worth it.
FIV: What or who inspires you in your work?
My clients are my biggest inspiration.
FIV: What does a day in your life as a designer look like?
I get up early in the morning, am in my studio and create new models. I talk to my seamstresses and to my suppliers who are spread all over the world. I also coordinate appointments with customers and partners and coordinate arrangements with my team in the office. I also personally take care of the customers at our flagship store.
FIV: What do you want to convey with your fashion/collections?
The perfect style for a woman, for an evening, for an occasion – it has to be so unique that even on the red carpet it still stands out from the crowd of assembled haute couture – but not through provocative volume, but through style and class. We achieve this feat through extravagant visionary haute couture designs, which we combine with classically wearable cuts and high-quality materials. The result is a distinctive feminine look for the modern and self-confident woman who likes to be in the public eye – not superficially staging herself in the process, but showcasing her own personality.
But also beyond the current high fashion collection "Atelier Marcell von Berlin" the label stands by its customers with high quality and everyday styles for every occasion, from straight business dresses to cool party outfits.
We take elements from our haute couture line and combine them with street wear influences to create a "ready to wear" and "basic" collection.
Always in focus: excellent material quality, first-class workmanship and a unique style.
FIV: What has been the highlight of your career so far?
Opening my first store in 2013 – as a young designer – after such a short time, is a great feeling. The next highlight is now the opening of the "House of Marcell von Berlin" a 3 in 1 creation of office, studio & show room. And the biggest highlight is coming next year – which confirmed to me that what I do as a fashion designer is right….but this remains a surprise!
FIV: A look into the future: What are your professional plans? Is there anything special coming up in the near future?
A new atelier, big new collaboration as a highlight in 2016, building our company & brand that you can buy our collections in several cities in Europe. But we are also focused on the NY scene.
FIV: When are you releasing a new collection and what can we expect from it?
This fall we will present the current Basic & Ready to Wear collection in the new studio and in January 2016 our Haute Couture collection.
FIV: Thank you very much for the interview Marcell.
More information about fashion designer Marcell von Berlin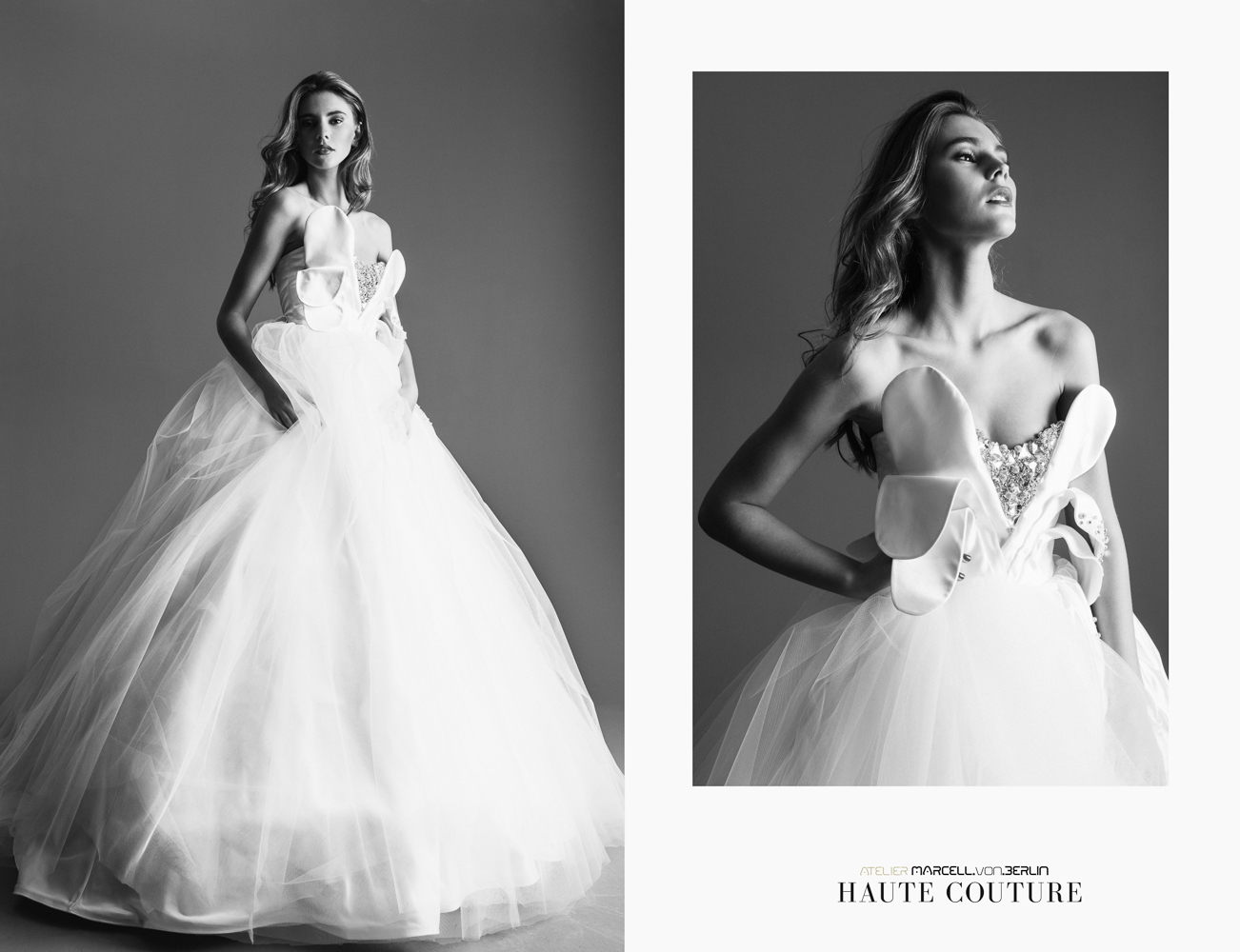 Marcel von Berlin – Blurry Garden Couture Collection
He is one of the new top designers! With comments by Birgit Schrowange and Stefanie Giesinger.
https://fivmagazine.com/wp-content/uploads/2015/05/mode-designer-marcell-von-berlin-stars-vip-trends.jpg
640
1280
Stephan
/wp-content/uploads/2023/08/fiv-magazine-logo-news-influencer-fashion-interior-travel-real-esates.svg
Stephan
2015-05-27 08:47:47
2015-05-27 08:47:47
Fashion designer Marcell von Berlin – Young, modern, popular