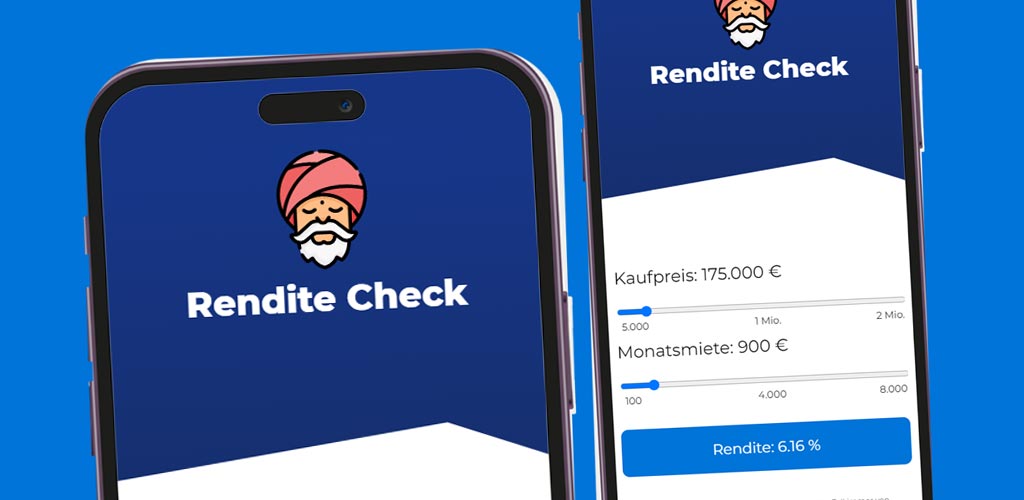 Real estate app: Lukinski Immo Tools for house & apartment – Editor's recommendation
Real Estate App – Buying the first apartment, building the first house, not so easy. Therefore, our recommendation for beginners: The Lukinski Immo Tool App. With the free real estate calculators in the app, you can quickly perform important calculations for your real estate investment, whether you are just starting out and want to find out the maximum purchase price, create a repayment plan or calculate brokerage costs.
Editor's recommendation
Why we like the app so much?
The calculators are easy to use and provide you with a quick overview of the financeability of your real estate projects. You always have the key figures in view and the app is always available on your cell phone. Just try it out and discover the advantages of the practical real estate calculators on the Lukinski app.


Germany - Spain - USA
You can download the app directly and get started!
Download from App Store: Free
Free of charge in the App Store:
What can the real estate app do?
Here are 3 small recommendations and frequently used real estate calculators in the app:
Yield check: This is what a property brings in
One of the most popular features of the app is the yield calculator, which helps you evaluate the profitability of your real estate investments. The yield check calculator allows you to quickly and easily check whether a planned real estate investment is profitable. This way you can find out if the investment is worthwhile and if the return meets your expectations. The quick yield check is particularly useful for capital investments and helps you to make well-founded decisions.
For your smartphone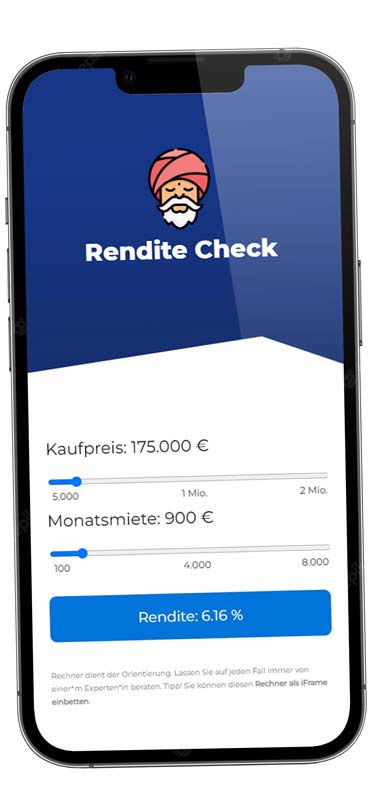 Calculate net yield: Exact return
The app also includes a net yield calculator, which you can use to calculate the net yield of your property. You can enter the gross return as well as the applicable taxes and costs (e.g. maintenance costs) to determine the net return. This way, you get a detailed analysis that helps you make informed decisions regarding your investments.
Calculate brokerage costs
If you want to know how high the brokerage costs are for buying a property, you can also use the corresponding calculator in the app. Simply enter the purchase price and the app automatically calculates the brokerage costs. This way, you always have an overview of all costs incurred and can plan your finances optimally.
Editor's recommendation: smartphone + tablet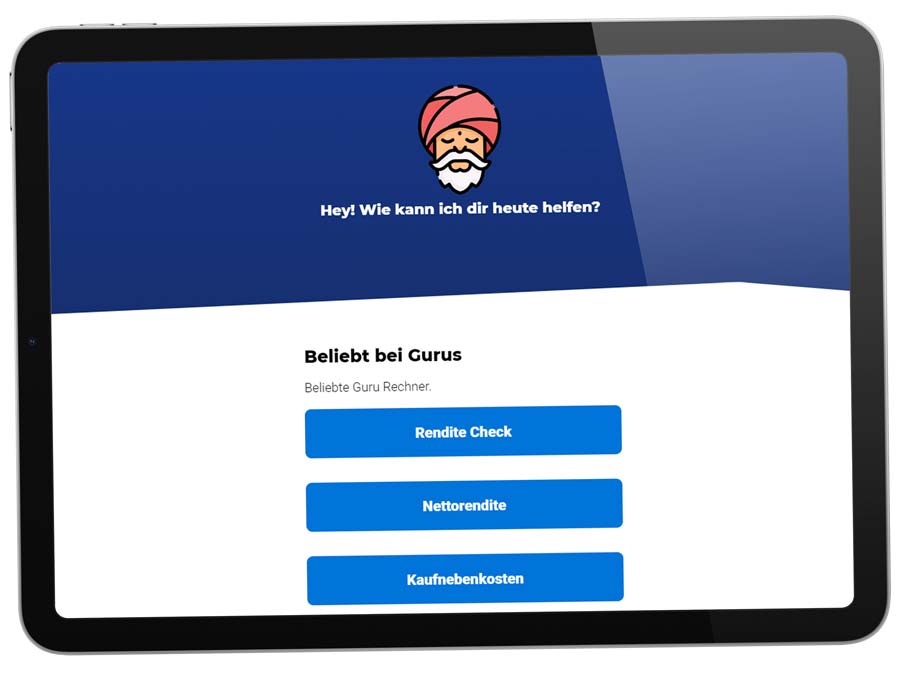 Download from App Store: Free
Free of charge in the App Store:
https://fivmagazine.com/wp-content/uploads/2023/02/immobilien-app-lukinski-ios-iphone-android-kostenlos-rechner-berechnen-hauskauf-wohnungskauf-kredit-finanzierung.jpg
500
1024
F_kinski
/wp-content/uploads/2023/08/fiv-magazine-logo-news-influencer-fashion-interior-travel-real-esates.svg
F_kinski
2023-02-25 18:54:18
2023-02-25 18:54:18
Real estate app: Lukinski Immo Tools for house & apartment – Editor's recommendation