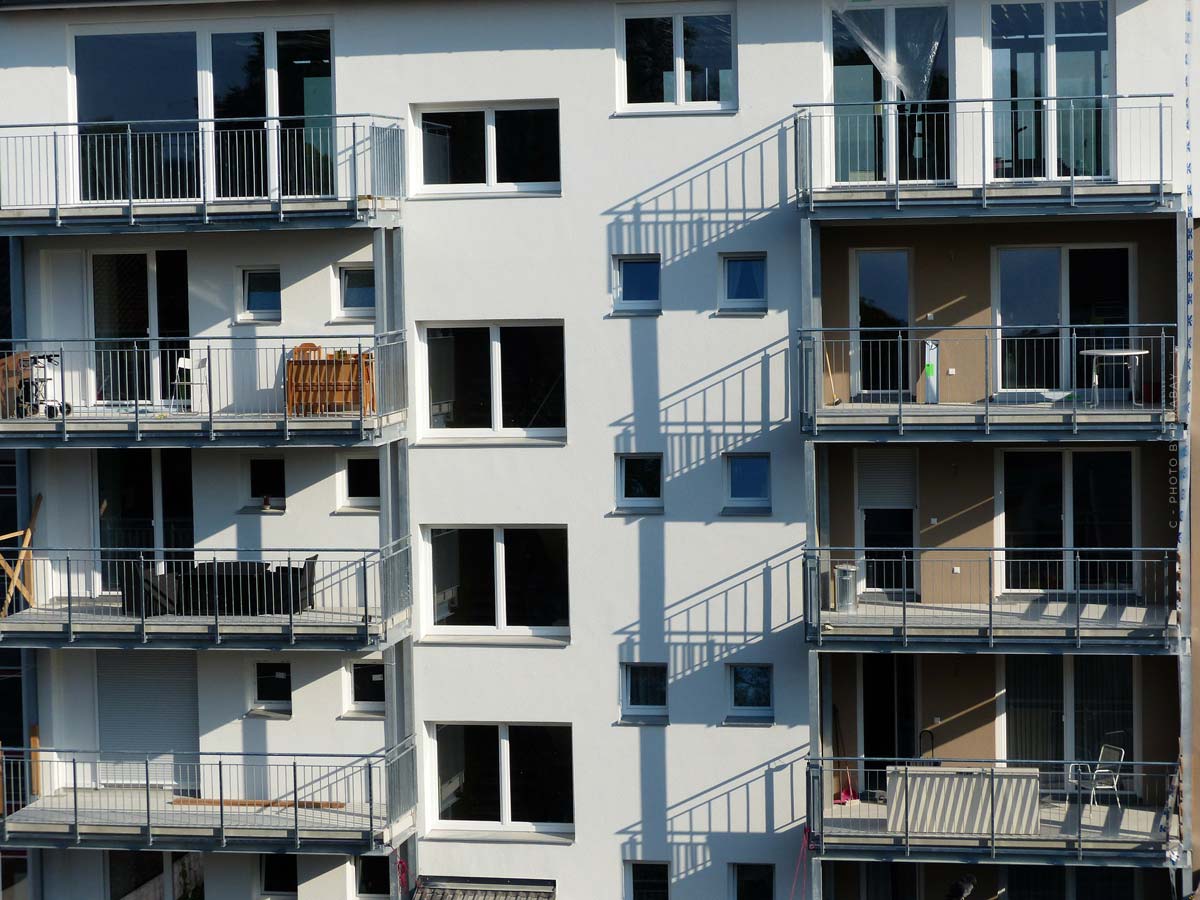 Apartments in Frankfurt: Rent, Buy, Live – Real Estate Agent Interview
Rent or buy in Frankfurt – Whether in Hausen or Bockenheim. In Frankfurt you are sure to find the right property for your ideas. The real estate agent Uwe Kirstens tells everything important about Frankfurt in his interview with us. Should you rather buy and rent? How good are the returns in Frankfurt and the surrounding area? And which districts are the most beautiful in all of Frankfurt to live in? You can find out all this and more here in this article. More broker recommendations for Frankfurt. Also in Germany in our article: Realtors Germany.
Rent, buy, live in Frankfurt
A good start in the real estate world is always buying your first apartment. Lydia Ishikawa explains in her interview with us her experience with real estate in a good A-location. The yield here depends on the type of house or apartment. For example, microapartments have different exploitation possibilities than single-family homes. The meso location is also a decisive factor in pricing, whether in Hausen, Bockenheim and other districts such as the Gutleutviertel or Eschersheim.
Here Frankfurt is located in Germany:
Frankfurt up close:


FragranceTip.com by FIV
Rent: Contract & Settlement
After the successful purchase of the property and the execution of the purchase contract, you naturally want to furnish your newly acquired property according to your individual needs. From the living room furnishings, to the garden design, nothing stands in their way of your creative imagination.
Buy: Return on investment through real estate
In our interview, you will learn everything about real estate and returns in Frankfurt. Should you buy a property in Frankfurt or is it more worthwhile to buy nearby, for example in Offenbach or Wiesbaden?
Real estate agent interview about real estate in Frankfurt
The first condominium or real estate as an investment? In this interview you will learn the most important tips & tricks. Buy, rent, live in Frankfurt but also tips for capital investments. We ask the questions, he provides the answers.
UK Immobilien: Real estate agent in Frankfurt
FIV: Before we talk about Frankfurt and its real estate market and your recommendations for tenants and buyers, we would like to know a little more about your agency UK Immobilien. Could you briefly summarize for our readers what your agency does and what you specialize in?
Uwe Kirsten: UK Immobilien has been in existence since 2004 and is one of the largest letting agents for residential property in the greater Frankfurt area. A permanent employee takes care of the interested parties together with our inspection service. Due to the amount of new properties every week, we also employ our own photographer.
Second focus is real estate sales of new and existing properties (apartments, houses).
Since 2021 UK Immobilien, as one of the leading real estate companies of Frankfurt, is a regional directorate for the Federal Association for the Real Estate Industry and the owner Uwe Kirsten, was appointed as a delegate for the Federal Congress of the Real Estate Industry.
We are happy to go the extra mile for our customers – whatever that may be. Trust is an important cornerstone and therefore anchored in the company logo.
Favorite real estate in Frankfurt – skyscrapers
FIV: As a broker in Frankfurt, which properties do you personally prefer to broker?
Answer: Of course, the new apartments in the skyscrapers, such as the Grand Tower or the Solid with their breathtaking views, are great. The Grand Tower in particular has generated a lot of media attention, for which we have produced three Youtube videos, which have generated over 60,000 views and more than 100 comments. Since these buildings are not open to the public, it is exciting to be able to look behind the scenes almost from day 1 and move around the building quite freely.
The UK Real Estate Team:

Urban districts and market development – Frankfurt's future
FIV: Neighborhoods for Singles, Families & Co. – For those who don't live in Frankfurt yet and want to move to Frankfurt, which neighborhoods have a future? Where should you move to in Frankfurt if you want to live nicely?
Uwe Kirsten: The most popular districts in Frankfurt have always been the Westend, Nordend, Bornheim and Sachsenhausen. These are long-established neighborhoods with a good infrastructure and many opportunities for leisure activities. Families have also discovered Riedberg, which has been booming in northern Frankfurt for years and continues to develop with unprecedented momentum. Singles/couples prefer to live in the city, and "living by the water" is a popular theme, with which the Westhafen and Osthafen are predestined.
Development of the real estate market in Frankfurt
FIV: Rents are a big topic, all over Germany. How has the real estate market and rents in Frankfurt developed in recent years and how will they develop in the future?
Uwe Kirsten: The general interest of the population has been strongly focused on the real estate market, because politically some glaring mistakes were made and people have now been trying for years to fight the effects instead of the causes. One example of this is the rent brake.
Apartments are still urgently needed in the low price segment! However, the new buildings are so highly priced at currently around 10,000 euros/sqm that the rents have to be set accordingly high and are only affordable for higher earners.
Impact of the pandemic on the real estate market
Uwe Kirsten: As a result of the pandemic, fewer people have been looking for housing for the past two years. On the other hand, more and more new buildings are coming onto the market. Just the other day I saw that the first new buildings ready for occupancy are being offered. This was unthinkable until before the pandemic! Because otherwise new construction projects were practically always sold out with the start of construction.
By the way, we produce our own podcasts on the development of rents and purchase prices in Frankfurt, where we go into the figures and developments in great detail. You can listen to them at www.immofunk.de or on all popular podcast platforms.
Buy or rent? Real estate recommendations
FIV: In Germany, more people rent than buy. What would you recommend to a young couple or even a single person, renting or buying in Frankfurt?
Uwe Kirsten: The smartest person is actually the one who owns property and rents it out to someone else – but lives in rented accommodation himself. Why? Because repairs, maintenance, depreciation, interest expenses for loans, etc. in the owner-occupied property cannot be deducted from taxes. A great advantage that only a few know about or implement.
Frankfurt's city center:

First condominium in Frankfurt
FIV: Anyone who rents in Frankfurt is relatively flexible and can move if necessary. Anyone who buys a property, whether a home or a condominium, is at least tied to the property for the long term by the loan or financing. What are typical first-time buyer mistakes from your experience as a real estate agent and how can you avoid them?
Uwe Kirsten: A typical first-time buyer mistake likes to start where you don't expect it, even though you haven't really started yet, and that is: "Where can I find a suitable property"!
You should not rely on just one source of information, but rather search or observe the market as comprehensively as possible, as prices can vary depending on the source.
Since this is very time-consuming, we have set up a so-called market radar as a customer service at https://www.uk-immobilien.com/wohnraum-monitor/, which displays all sources independently of the provider and portal. With this added value, you have the entire market in one place and can send your inquiry directly to the respective market participant if necessary.
Difficulties in the valuation of the property
The most difficult thing for laypersons is probably the assessment of the technical condition, and this applies both to new buildings and to existing properties. Here, it is money well spent to inspect the property at the appropriate time with an independent person of trust and to check it accordingly.
But even seemingly simple issues such as a reasonable square meter size of the apartment, the layout / cut, good placement furniture options, equipment, view from the balcony, infrastructure such as connections to supermarkets and public transport, and noise or odor emissions such as street noise or a restaurant located in the house, are to be considered. This cannot be summarized in a few sentences; not for nothing are there entire series of guides and books on the subject. Most first-time buyers pay little attention to the running costs, even in terms of maintenance or special charges. This can add up quickly and should not lead to a rude awakening.
Incidental purchase costs and land transfer tax in Frankfurt
FIV: The purchase price of a property is one thing, but what ancillary costs and taxes must buyers in Frankfurt expect?
Uwe Kirsten: When acquiring the property, 6% land transfer tax and approx. 2% for notary and district court costs are currently due in Hesse, as well as the brokerage fee (zero to 3.57%) if applicable.
Rarely are the running costs of a property taken into account. If a property is unoccupied, recurring costs will still be incurred, such as insurance, garbage collection, road tolls, administration, janitorial services, cleaning/maintenance, etc. Maintenance reserves or a special apportionment should be checked in advance in order not to be faced with unforeseeable costs.
Cost summary:
Real estate transfer tax: 6%
Notary fees: 2%
Brokerage fee, if applicable: up to 3.57
Modern living room in downtown Frankfurt:

Capital investment through real estate – tips from brokers
FIV: Frankfurt districts for real estate investment – we come still to real estates as capital investment in Frankfurt, for those, which want to buy and letting. If our*r Leser*in for the purchase, with following letting, decides: Which 2 districts or even satellites around Frankfurt, would you recommend to a buyer for their capital investment in Frankfurt? In your opinion as an expert, where do the most future opportunities lie?
Uwe Kirsten: More important than a specific district is the infrastructure. There should be a subway or S-Bahn station within a 10-minute walking radius, as well as a supermarket. An elevator is obligatory from the 2nd floor upwards, as well as a fitted kitchen and a balcony. We have been observing for almost 20 years how the market and people's demands are changing. If you follow these hints, you will find your tenant in every district of Frankfurt, if it is offered at a fair price.
Types of real estate with a future – investments and risks
FIV: In your opinion, what type of real estate has a future in Frankfurt, what should one invest in? Small, large, existing, new construction?
Uwe Kirsten: Unfortunately, you can't give a general answer to that… 1 to 2-room apartments are always a good investment, since Frankfurt is a city for singles and commuters. It is important that the apartment is not too big. A 1-room apartment with 50sqm is past the need and should not be much larger than 30sqm. 70 or 90sqm is too much for 2-room apartments and better suited for 3-room apartments. 2-bedroom apartments should have around 50sqm for a reasonable price/quality ratio. From 60sqm the ratio drops rapidly. I would also advise 2x 2-room apartments rather than a 4-room apartment to reduce the risk of vacancy.
Many investors prefer new construction, because in the first 10 years they can expect far fewer repairs than with an existing property. At the end of the day, however, the bottom line has to pay off, and a property that may be in an exposed, sought-after location can score points with many other factors.
The cut of the apartment is not to be underestimated.
Square rooms are much more popular with searchers than triangular or tapered rooms. Many capital investors approach us in the run-up to a purchase and send us their floor plan selection, from which they would like to buy a property. With this free assessment in conjunction with a rental value analysis by us, everyone has done well so far, even if sometimes we even had to advise against a purchase.
Yield through real estate sales in Frankfurt
FIV: Finally, one more question: You had mentioned the typical mistakes buying a property. Many buy, but some also want to sell. As an experienced real estate agent in Frankfurt, what tips can you give to those who are selling a property for the first time? What are the first steps and how do you successfully sell a property in Frankfurt?
Uwe Kirsten: Most real estate sellers also have the next question immediately in mind: With or without an agent? Self-marketing may even have been quite risk-free until a few years ago. In the meantime, however, there are so many legal tightenings with permanent changes and regulations that consequences are not conclusively overlooked and most owners are simply overwhelmed. A private seller can no longer do this with legal certainty, and everything you do for the first time is likely to go perfectly in the rarest of cases.
Risks in the sale of real estate – assessments and expert opinions
In addition, there is the risk of setting the price too high or too low, and we are not even talking about the technical condition and legal obligations to provide information, so as not to risk a reduction in the purchase price or even a reversal of the transaction later… Just as a lawyer does not represent himself in court or a doctor does not operate on family members, we recommend to give the sale into professional hands. Many like to use online valuation tools for a first indication. However, one should be aware here that most platforms resell the personal data entered to third parties.
It might be more target-oriented to order 2-3 reputable brokerage firms into the house and to question their assessments and expertise. To do this, you should take a close look at the online presence of the real estate agency in advance. How is the presentation, is there information for owners and can I see the employees?
In all of this, it is important to remember that real estate is probably the largest asset or transaction in a real estate owner's life. Does one really want to leave that to a first attempt of one's own? It is much more important that one feels well taken care of and comprehensively informed about one's professional, legal, contractual or financial questions when making such an important decision.
FIV: Thanks to UK Real Estate for the interview!

Buying your first apartment: Owner occupation or capital investment
You want to realize the dream of the first own property, but do not know where to start? Learn everything about the first home and the most important steps in our article.
Rent, buy, live in Frankfurt
For the realization of their dream of the first home, whether you rent with or buy, and how to achieve the maximum return in Frankfurt, you can learn in our article about realtors in Frankfurt.
https://fivmagazine.com/wp-content/uploads/2022/03/herne-makler-immobilien-interviews-eigentumswohnung-haus-mieten-kaufen-wohnen-reihenhaus-balkon.jpg
900
1200
Lisa-Marie
/wp-content/uploads/2023/08/fiv-magazine-logo-news-influencer-fashion-interior-travel-real-esates.svg
Lisa-Marie
2021-05-29 12:19:27
2022-04-14 16:05:14
Apartments in Frankfurt: Rent, Buy, Live – Real Estate Agent Interview