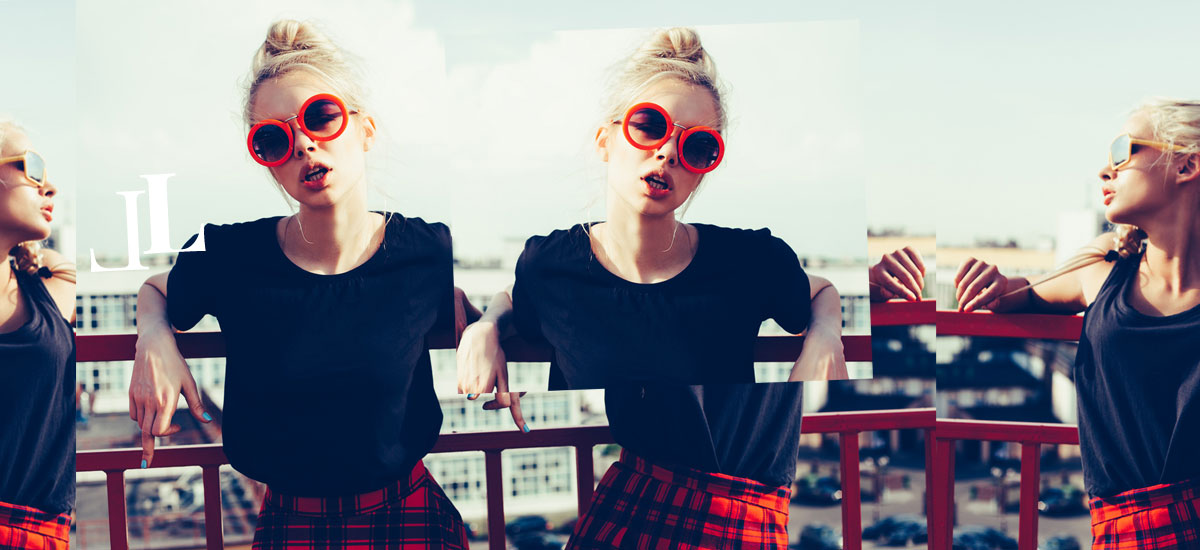 Lisa and Lena – Influencer, Singer and Allround Talents
The following article is about the twins Lisa and Lena, the two girls who probably can do everything and have won many fans for themselves in a very short time. How do they live and what do they do?
A twin rarely comes alone – Lisa and Lena
Young, blonde and cheerful. This is Lisa and Lena. The twin sisters from near Stuttgart. They were born on June 17, 2002..and fast, 15 years later they are internet stars. In 2015 LeLi discovered Musical.ly for themselves and presented their lipsync videos there. Meanwhile they are among the most successful users of Musical.ly. Behind such a great success are, of course, protective parents. LeLi's adoptive parents support them wherever they can. At the age of 6 months they were accepted into the family and grew up with their siblings Tayra and Tim. Jeodch attach great importance to a private life for the twins, so the siblings have never been seen before. All the more reason for them to share their own lives with the fans. Whether "Our time in Oslo" on YouTube, a picture at dinner at the dance academy on Instagram or a lipsync video to Happier by Ed Sheeran on Musical.ly. The fans are everywhere.
Allround talents LeLi: The two dance to the latest hits
Rarely alone comes the career
In 2015 everything started with Musical.ly. Within a year they were one of the most successful users on the platform. Even Ariana Grande praised her for a video on her Facebook account. Through private pictures and dance videos, they also quickly got a large reach at Instagram. And because that's not enough success yet, the girls keep up the good work. "J1mo71", her first fashion line. LeLi have always regarded fashion as a hobby and already drew their own designs as a child. Invitations to fashion weeks and numerous events. Lisa And Lena: web video producers and influencers at the age of 15 – what more could you ask for? Exactly, the right music business. In June 2017 LeLi also released a song "Not my fault".
Here you can listen to the new song of Lisa and Lena!
Cities, Meet and Greet and Fifa
So young, but experienced so much. Girls' everyday life is certainly not for everyone. Sometimes they're here, sometimes there. And in between? Before a performance in Oslo, a round of Fifa is a must. Then: pure excitement on the way to the stage, but as soon as they stand on the stage all the excitement is blown away. Like professionals for years, the girls welcome their fans and loyal followers. They let their fans get to them, hug them, take pictures and shoot Musical.lys. A day in Los Angeles looks different. With the guys from New Hope Club they spend a day at the beach. They play football in the sand, chat, exchange ideas and of course record Musical.lys. But a Meet and Greet is a must on such a relaxed day. Same scheme, the girls are great at their meetings with the fans. They are beaming over both ears and are totally thrilled by the affection and attention of their fans.
Lisa and Lena are taking us to Los Angeles
Did you know that…?
LeLi plan their first own movie?
her mother turns the clips, but also takes care of the matching outfits of the twins?
Do you have a plan B if it doesn't work with the long success?
LeLi started an education as a dance teacher.
even the two of them keeping secrets from each other?
Lena is bigger and older than Lisa?
two cats named Kitty and Mozart?
Youtuber like Lisa and Lena: Musical.ly, Lifestyle and Talent
If you can't get enough of all-round talent or are a huge fan of Musical.lys, don't miss out on these young stars!
Baby Ariel
17-year-old Ariel Rebecca Martin, known as Baby Ariel, is also a musical.ly star. Out of boredom, she downloaded the App Musical.ly in 2015 and now has over 26 million fans. Like Lisa and Lena, Baby Ariel presented their first song on YouTube.
Lea Elui
Another young person who became famous through Musical.ly is Lea Elui Ginet. The 17-year-old Frenchwoman has become famous with her hip swing to songs like Hips don't Lie by Shakira. Meanwhile she also runs a youtube channel where you can learn how and with what Lea puts on her make-up.
https://fivmagazine.com/wp-content/uploads/2018/05/lisa-lena-instagram-stars-freund-beziehung-musik-interview-geheimnis-mode-schule-zukunft.jpg
550
1200
Stephan
/wp-content/uploads/2020/07/fiv-magazine-news-instagram-youtube-tiktok-influencer-fashion-interior-jewelry-real-estate-tips-help-logo.png
Stephan
2018-06-22 13:56:25
2021-07-07 12:17:33
Lisa and Lena – Influencer, Singer and Allround Talents