Krystalclearmakeup: Mother, Wife and Instagram Star
Krystal is a 30 year old Canadian stay-at-home mum and a Instagram Star. Over 474K people are following her daily makeup post on Instagram and Youtube. We asked her how her career get started, all about her beauty secrets and how she is managing her social media career while being a full-time mum. Read the exclusive interview with the 'Beauty Chameleon' now.
Fiv: You are very popular under the name @krystalclearmakeup on Instagram. Before we start would you introduce yourself really quick.
Absolutely! My name is Krystal and I am a stay at home mom of two boys and have been married to my husband for 5 years. I've lived in the same area my whole life and was raised in the country. I've always had a passion for being creative and am one to push the boundaries and take risks. I love and welcome change!
"push the boundaries and take risks"
Love and welcome change
Fiv: You as a 'Beauty Chameleon' would you tell us: what are your top 5 beauty essentials that you cannot travel without?
I can't travel without my Dove Bar soap, it's the only thing that doesn't break me out. A good perfume, I'm currently loving the YSL Black Opium (it's heaven in a bottle). A pair of black dress shoes, whether it's plain black pumps or black strappy heels, they are a must! Long wearing Foundation, right now I'm completely hooked on the Urban Decay All Nighter Foundation. It's long wearing and has beautiful coverage. And last but not least, nude lipstick. I always have a nude lipstick in my purse!
Fiv: For all the people who are not as experienced as you, what are your styling-tips?
Take a risk and try new things, You won't know what works for you until you try it out. I have made plenty of makeup/style mistakes over the last 10 years, but it's those mistakes that helped me discover the styles I love and the techniques that work.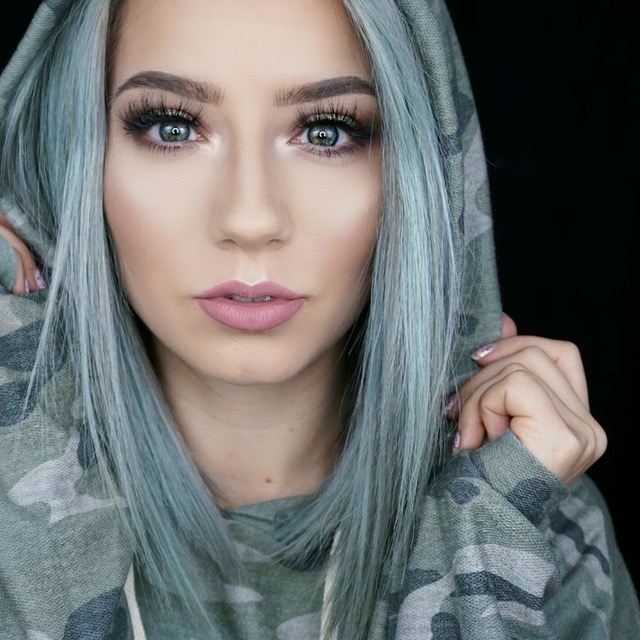 the way music & makeup work together
Fiv: Where do you got all you Make-Up looks from, who inspires you in your look?
A lot of looks come to my mind when I'm listening to music, as weird as that sounds! I spent a lot of my childhood watching music videos with Jennifer Lopez wearing all sorts of different makeup looks and have always felt inspired by the way music & makeup work together.
Fiv: You show yourself with and without Makeup on Instagram. What would you say: when do you feel most beautiful?
Good question! It honestly depends on the day and my mood. I have to be in the mood to wear makeup and feel inspired to do it, it doesn't turn out right if I'm not and in those cases I feel better without it. I haven't always been confident without makeup and now that I am, I like to embrace it.
Fiv: Mother, Wife and Instagram Star! How does a normal day in your life look like?
CHAOS! Lol! It's absolute insanity and it's a constant struggle to find balance. My boys are at an age where they are constantly busy and our house requires a lot of upkeep to keep things clean. I have felt it was all too much to manage at times and questioned my ability to do it all. However, I'm extremely fortunate to have a husband that supports and helps me any way he can and that had made a world of difference!
Discover me again
Fiv: Do your children know that their mother is popular on instagram? discover me again
They know that I do makeup for a living and that it's mommy's job, but I don't think they quite grasp the scope of what it is I do. Owen (my oldest) loves being on camera and asks all the time if he can help with my makeup.
Fiv: When and how did you start your career? What inspired you to choose your profession?
I had been waitressing for 5 years when I had my first son (Owen) and became a full time stay at home mom. I was so immersed in being a hands on mom that I didn't take any time for myself and became really lost in who I was. My husband asked what I was passionate about and what made me feel like me and I said "makeup". My husband enrolled me into an online makeup artistry course the next day. I graduated after 6 weeks and started freelancing that summer. I freelanced for 2 years when I realized it wasn't fulfilling my need for creativity and I needed more. So I started my Instagram. I would create looks while my boys napped or in the middle of the night and although very challenging at times, it helped me discover me again and I found my passion.
The rest is history.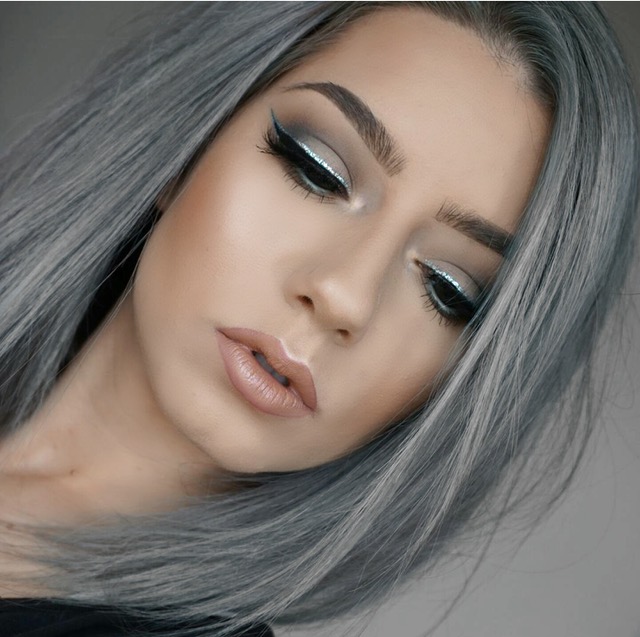 Fiv: What has been your biggest success so far?
Raising my children. There have been many times I didn't think I was doing a very good job or that I was dropping the ball and failing them as a mother. But then I'd have these moments where I would have a stranger tell me "you have really kind and well mannered boys" or they would say something so profound and smart that I would sit back and think to myself "Wow, my children are wonderful little people." Sure they are crazy people most days, but when it's all said and done, they're kind, thoughtful, loving and smart and I couldn't be more proud of the people they are becoming.
Everything can change in an instant
Fiv: What are your plans/goals for your professional future? Any upcoming events?
I don't have any upcoming events to attend that I know of but that could change in a split second. I think that's the fun of this business, everything can change in an instant & it keeps you on your toes. My future plans/goals are to have more opportunities to collaborate with companies and create amazing products that I can pour my heart & creativity into. I am just finalizing my first collaboration with a well known cosmetic company and am so excited to share it, It's unlike anything I've seen on the cosmetic market!
Fiv: You as an 'Influencer' and 'Make-Up Artist' meet a lot of interesting people e.g Ruby Rose. Would you tell us who of all the stars and influencers you met on events impressed you the most and why?
Out of everyone I have met this far, I'd say Alex Faction and Samantha Ravndahl stand out in my mind. I have been a huge fan of their work for years and so the moment we were at the same events, I knew I had to walk up and say hello! I was crazy nervous because let's be honest, you never know how you'll be met with. But both Alex and Sam were AH-MAZING! Alex was beaming of positive energy and kindness and Sam was so chill and down to earth. Both left a lasting impression on me and inspire me even more now.
Personal growth
Fiv: Has fashion and beauty been present in your childhood?
Absolutely! I use to take my mom's old sewing scraps and make outfits for my barbies and continued making my own fashion well into high school (not my proudest fashion moments I must admit). I received my first mini lipsticks from my cousin when I was 7 and was immediately obsessed! I use to be the "go to girl" for makeup before high school dances or any special events.
.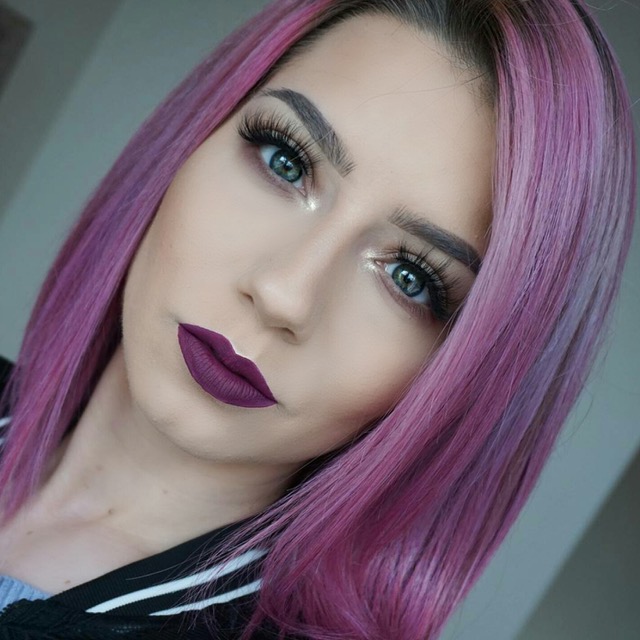 Fiv: If you had to choose between burger or pizza what would you take?
Pizza! I love me a good piece of pizza.
Fiv: My last question is : What makes you happy?
Personal growth. I think it's important to focus on self improvement and always strive to be the best possible you. Where I am right now in my life is a place I could have never imagined being. I have two happy children, a strong marriage, a place to call home and a successful career doing what I love. I literally couldn't ask for more! Some people think that it's luck that others have the lives they have, But it's all just hard work. I have struggled with depression and anxiety and use to be a very negative person to be around. So in turn my life and the people I attracted were negative. I have spent the last 16 years working on myself daily and it's paid off in a huge way! I will forever be a work in progress, But it's not if you fall that matters, it's how you pick yourself up. Looking at all I have accomplished thus far makes me really happy.
Thank you Krystal for the nice Interview. If you want to know more about Krystal:
https://fivmagazine.com/wp-content/uploads/2017/04/krystal-titel-bild.jpg
748
1698
Stephan
/wp-content/uploads/2020/07/fiv-magazine-news-instagram-youtube-tiktok-influencer-fashion-interior-jewelry-real-estate-tips-help-logo.png
Stephan
2018-02-12 17:15:01
2021-07-07 09:54:14
Krystalclearmakeup: Mother, Wife and Instagram Star