Emma Rose is 27 years old and is a health, lifestyle, fitness, beauty and fashion blogger who is based in Sydney Australia but currently in L.A. She is the co owner of an Online Marketplace. She also works as an active ambassador for International health brands like 'Skinny Bunny Tea' and 'Protein World' and is now the face of Gym Shark in Australia. We talked to her about cheat meals, realtionships and her beuaty and fitness tricks.
+ AD: Do you know?
Emma says feel good about myself
FIV: Over 519.000 people follow you and you fitness body pictures on Emma Rose Instagram. Would you tell us something about your fitness journey?
Sure! I started working out about 6 years ago now and its always been something that makes me feel good about myself. Its probably my favourite hobby now, my stress relief. Sometimes ill have 2-3 days off and i start getting grumpy. Its just life now, i love it.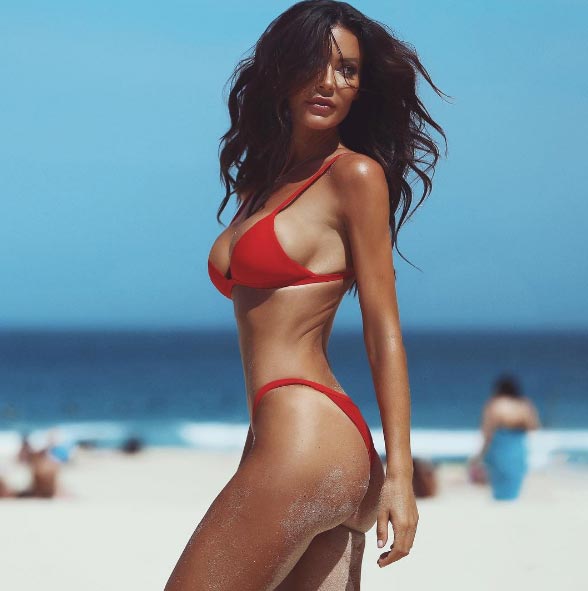 FIV: Many people want to do sports but do not find the right motivation. Do you have a trick to motivate yourself? How do you motivate yourself, when you really do not want to work out?
I love group classes and the energy you take from other people! Its contagious and motivates me. I usually train with my partner or a girlfriend, always helps me to go if im going with someone.
FIV: On your Instagram you present you delicious looking cheat day meals. What is you all time favourite food on a cheat day?
Omg there are so many! But i love sugar. So something sweet. Or a burger or pizza. Wine is not counted as a cheat!
What are your top 5 beauty and fitness tricks?
Water and hot lemon in the morning. Try and drink a little before leaving the house.
Infared sauna once a week is must!
Cute new workout wear will get you to the gym i promise!
Train in the morning, you have more energy!
Eye and face masks 3 times a week
+ AD: Do you know?
Just be yourself and have fun!
FIV: How many times a week do you work out and you have a schedule? If yes would you tell us something about it?
I try and do 4 F45 functional training classes or group training classes a week, including Soul cycle whilst i'm in LA and a hike or a walk or two. I try and do something active every day.
FIV: You appeared on Australias first season of 'The Bachelor'. In Germany you can watch season 7 now. What is your advice to all the girls who are a part of the show?
100% just be yourself and have fun with it. Its an amazing experience if you have the right mind frame. Don't get caught up with bitchy girl drama!
Fiv: You are the co owner of online marketplace BuyMyClothes.com. Would you tell us a little bit about this shop? what do you as a co owner do there?
BuyMyClothes.com is an online marketplace similiar to EBAY, where can buy, sell or trade new and used fashion and accesorries. I co own it with a girlfriend of mine and its just really starting to take off in Australia! We have a bunch of amazing fashion bloggers on board using it. Its like my baby. I helped create the entire platform and im super proud of it.
FIV: You as a well known influencer probably travel a lot. What is your favorite spot you have ever been to? What was so special about it?
I went to Italy with my partner and it was amazing. Magical place! The food culture and people were all amazing. Im going to Greece this July which im super excited about.
Im an aussie girl at heart
FIV: What has been your biggest success so for in your opinion?
Im very grateful that i am able to work for myself on my own projects, I honestly think the dedication and motivation stemmed from high school and university. It taught me alot, I'm proud of where i've come from and what i have iv'e made all by my self.
FIV: You look really pretty on all of your pictures but when do you feel most beautiful?
Thank you! To be honest I feel most beautiful after a few hours in the sun and water. Fresh faced, bronzed and just happy! Im an aussie girl at heart, I just love being outdoors and the simple things in life.
FIV: Is it difficult in this business (regarding business trips etc.) to be in a relationship or friendship regarding loyalty, trust, distance, time etc.?
Obviously trust is really important. If you are on the same level as someone and you understand them and now days with life being so busy i don't think its that difficult. I mean you miss them and its not easy but in the end if its meant to be it will 100% make the relationship stronger.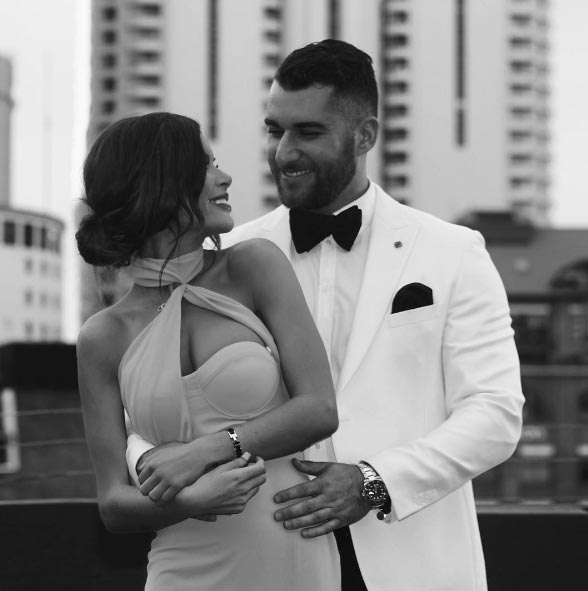 FIV: Nowadays it feels like influencers run the world, they have their own brands, are fashion shows front row guest etc. What are your plans and goals for the future? Anything your followers can be excited about?
Yes! My new website and Youtube channel launched in the next 7 days so I will be blogging alot more, VLOGS, Q and A and hopefully alot more travel this year for work. I want to see more and really put myself out of my comfort zone.
Thank you Emma for the nice Interview! If you want to see more of the beautiful Emma, check out her Instagram: emmaroseofficial
+
+ AD: Do you know?
https://fivmagazine.com/wp-content/uploads/2017/02/emma-rose-beach-sun-summer-bikini-cover.jpg
600
1200
Stephan
/wp-content/uploads/2021/02/fiv-magazine-vips-interview-fashion-style-home-interior-magazin-prominente-mode-einrichtung-logo-gif-instagram.gif
Stephan
2018-02-12 12:34:47
2018-03-07 21:12:49
Emma Rose – the Woman who can do it all