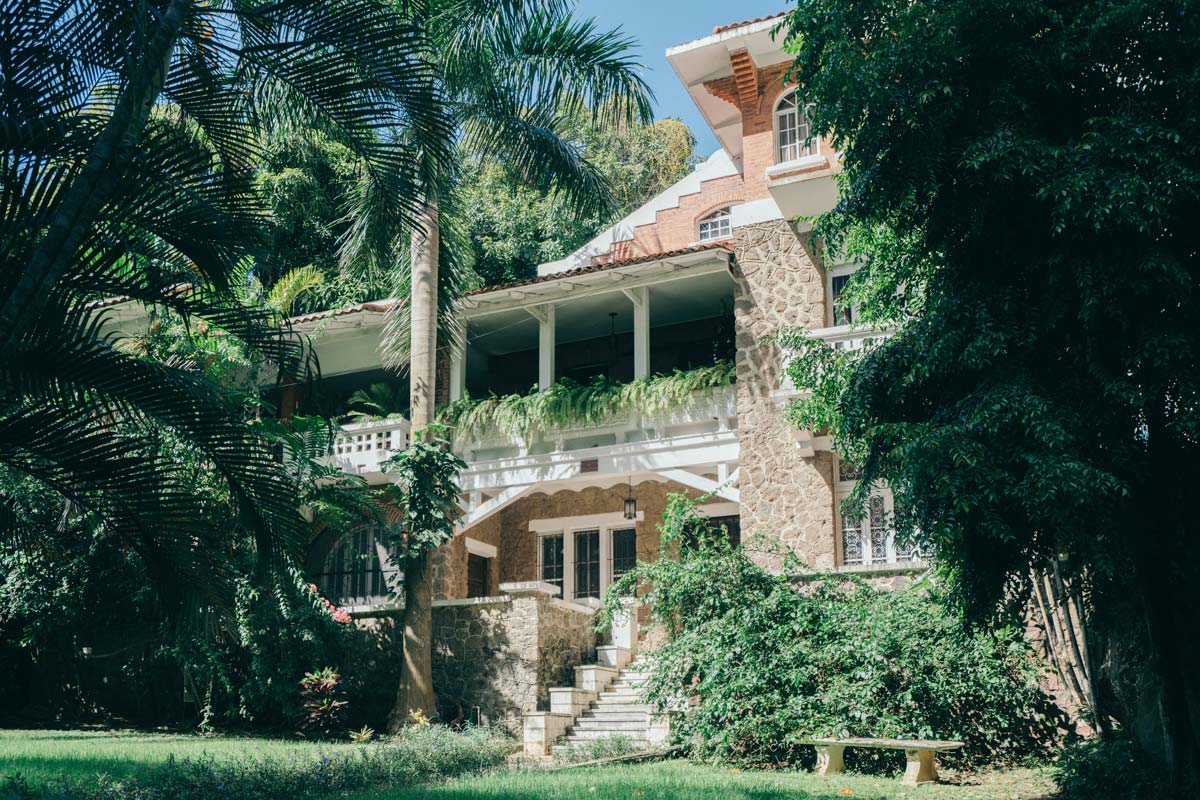 Cara Delevingne: Her $2.5 million villa in Los Angeles
Cara and Poppy Delevingne seem to have a close relationship. They live together in their villa in LA. There they are equipped with nice extras and have a good time. Nevertheless, the models' villa is different from others: they have a very own style than the chic, classic one that is represented in usual villas. In the following text you will learn about the special features and partly unusual furnishings of their villa.
Delevingnes sisters: Real Estate in Los Angeles
Together with sister Poppy Delevingne, Cara lives in a $2.5 million mansion. Los Angeles is considered one of the most popular places to live for stars and starlets. There they live centrally and luxuriously. Whether modern or rustic architecture – in LA everything is represented. But the main focus is on the huge, modern villas. Of course, a monstrous entrance and forecourt, a garden with pool and other extras should not be missing.
Furnishings and details of the villa
Unlike the usual villas of the Hollywood stars, the house of the Delevingnes looks more "rural". It is not a giant appearance with outdoor facilities as large as some houses alone. With the two sisters their two dogs live in the beautiful villa.
Outdoor facilities
They keep it outwardly rather simple: white house with plants all around. Their outdoor area is kept very green overall. Many hedges, trees, plants and ivy vines. A pool has of course found its place! There they feel comfortable and sunbathe. For the sisters it is like a paradise, as they tell in a YouTube video. Next to their pool there is a big barbecue – the whole house gives the impression that they attach great importance to time together. A plain white balcony leads around their villa. On their terrace they have placed a large wooden table where they like to play board games or eat together, as they tell their own stories.  In their garden there is a tent in which they can simply lie down and relax – so they notice: a lot of places have been created to feel good and relax.
Interior design
If you enter the house, which looks so simple from the outside, you are shocked: it is furnished in "jungle style", i.e. everything is very colorful and patterned. Bright green walls, blue chairs, palm-style chandeliers, eye-catching carpets and – who would have thought it – lots of plants.


FragranceTip.com by FIV
Your kitchen, on the other hand, is kept very simple again: a plain white marble top and a few plants on the kitchen counter. Next to the plants is a stuffed bear dressed in round sunglasses and a shirt – who would have been surprised by such silliness among the Delevingnes? But Cara herself doesn't seem to be cooking by herself, because she asks her sister in a YouTube video how the stove works at all!
Their guest room is also decorated in jungle style – a bamboo-style bed and plant wallpaper – they deliberately chose such a room because they love to receive guests and spend time with friends and family.
Cara says she trusted her sister completely in the furnishing. She has a talent for beautifying and furnishing things.
"Poppy has a knack for detail. She has impeccable taste, so I just let her do it."
(Source: ad-Magazin.de)
Poppys room – simple and colorful
Poppy Delevingne sets great store by being able to relax within her own four walls! That's why she chose a sitting area with a table where you can sit down quickly, wallpaper with animals and plants and a large, comfortable bed. From her room she has a view and access to the terrace and pool. There she can sit and drink coffee in the morning!
One floor below is a small bathroom, which is very crazy and playfully furnished: again wallpaper with plants, a toilet with a pink pattern and a washbasin with a blue pattern
Caras room – noble and monstrous
Cara's own realm is kept in a different style than her sister's and is much larger. If you open her noble white door, you could think you have landed in another house: dark red walls, golden door handles, red and white carpeting, large & golden mirrors, huge flat screen TV and a decorative fireplace. On her glass tables she has placed some toys, despite their high quality furnishings. What exactly these toys are supposed to represent, Cara probably doesn't know herself – but that's how you know them: crazy and fancy!
In the center of her room is definitely her monstrous bed – hard to believe that she sleeps all alone in it! The bed is set in scene with two lamps on the side. Her bed linen is in a dark purple velvet fabric. The "frame" of the bed is gold all around – again very noble! Above her bed hangs a red and white picture, which catches the eye because of her otherwise simple style.
Her bathroom, on the other hand, is again in the usual Delevingne style: Tiles of green, different patterns on the wall, ornate mirror, golden lamps and even a golden toilet.
exceptional "television area"
When the sisters showed their area where they like to "watch movies", a door opens to a pole in a dark room. Village, there are pictures from the 1960s showing naked women and a large, dark gray sofa lounge that forms a semicircle around the pole. The room is illuminated with green-blue LED lights. So this does not look like a usual movie corner!
https://fivmagazine.com/wp-content/uploads/2020/09/random-institute-B99TTVAdkHQ-unsplash.jpg
800
1200
Lisa-Marie
/wp-content/uploads/2023/08/fiv-magazine-logo-news-influencer-fashion-interior-travel-real-esates.svg
Lisa-Marie
2020-09-28 10:49:10
2020-11-10 15:19:43
Cara Delevingne: Her $2.5 million villa in Los Angeles