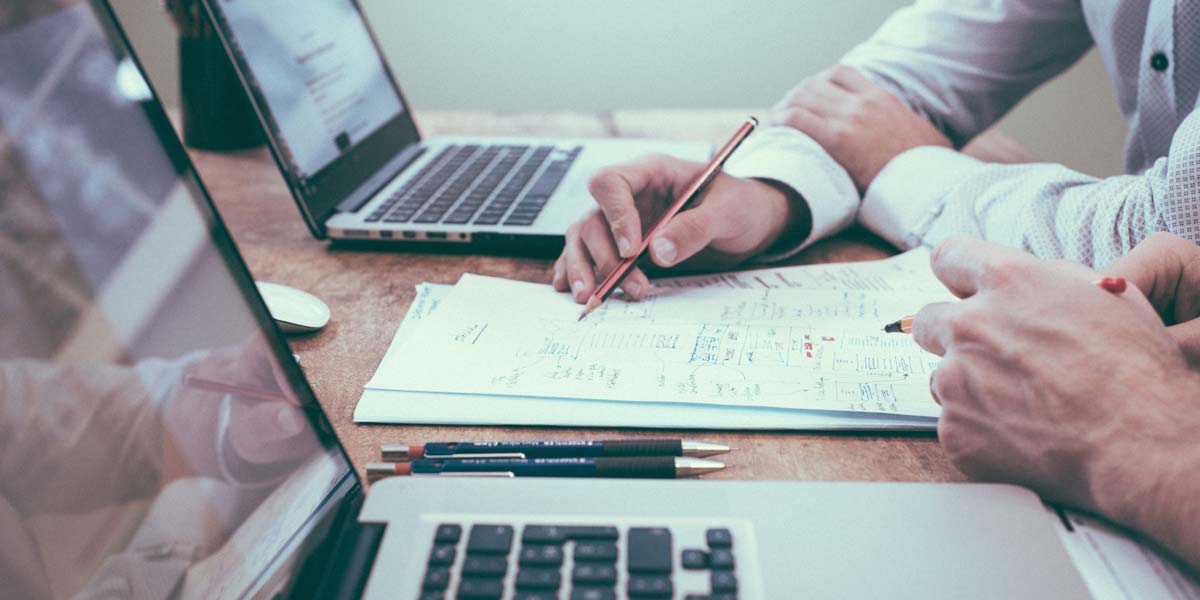 Rent or sell real estate – that's how it works: Find a broker
A lot of people look forward to it all the time at school. Everybody wants to take the big step and finally move out. But when the time comes, there are many things you have to find out to make everything work the way you want it to. The most important thing you need in this situation is support. Support of parents, support of friends and also support of experts. It is particularly practical when you have to take care of almost nothing yourself.
Find a broker – You should pay attention to that
Especially when you are still young, you don't immediately get the idea to look for a real estate agent, because it is assumed that you can't afford it anyway. This attitude should not always be adopted from the outset, as there are situations where the buyer or tenant does not have to pay anything. But how much does it really cost to hire a real estate agent? What are the prerequisites for hiring a broker? What should one pay special attention to? What are the differences? What are the advantages of hiring a real estate agent? We have answered all these questions for you in this guide – article.
Hiring real estate agents – That speaks for it
First of all, you're probably wondering if it might make sense for you to hire an estate agent. Here we have collected some arguments for you, which could convince you. Especially if you want to sell a property that you have an emotional connection to, it makes sense to hire a real estate agent.
1. Save time
No matter whether you want to buy, sell, rent or let a property, by hiring a real estate agent for your interests you save a lot of time. Time that you would otherwise have spent searching for an interested party or a property can be spent relaxing at the lake or in the ice cream parlour. Brokers manage to bring buyers and sellers and tenants and landlords together very quickly because they represent both sides and therefore have many contacts.
2. Experience & large network
If you have found a good real estate agent, he will already have experience. This also means that the current legal situation is up to date and can compile the necessary documents for you. In addition, a real estate agent also knows the market and what sales and rental prices are appropriate. Through his existing network of sellers and buyers it will not take too long to find a suitable buyer or seller.


FragranceTip.com by FIV
3. Less stress
When you hire a real estate agent, you have almost nothing left to worry about. Customer contact is also usually taken care of, so you don't have to deal with unpleasant questions or negotiations. Not only are you covered for all risks, but it saves you a lot of stress and you can concentrate on other important things in your life.
4. A good price
What would be more annoying than selling your own property at a lower price than it would actually be worth? This is a crucial reason why you should hire a broker. Real estate agents are familiar with the market value and are therefore able to assess the value of a property well. You have the guarantee to get the best possible price for your property. Especially if you are emotionally attached to the property, this is for many a possibility to cope better with the situation, because those who are emotionally attached to a property tend to estimate the price too high and ultimately not to sell it at all.
Tasks of a Real Estate Agent – From Valuation to Object Handover
A real estate agent has many different tasks that you would otherwise have to take into your own hands. For this very reason it is especially pleasant to hand over all the tasks to a competent person and to save yourself all the stress. The tasks of a real estate agent range from initial consultation to the handover of the property. These tasks include:
Creation of exposé + photos
Property valuation
Consulting
Procurement of all documents
Determination of a target group
performance of inspections
Negotiations
Check of buyer creditworthiness
Conclusion of contract + Notary appointment
Object transfer
The costs – brokerage, commission & ordering principle
If, after these arguments, you have decided to hire a real estate agent, you will probably be interested in the costs next. As a rule, costs are always based on the usual market rules. The regulations vary depending on whether the property is to be leased or sold.
Most people immediately associate the term real estate agent with high costs. But this is often a misconception, especially when it comes to rentals.
Sales – Different regulations in the federal states
The brokerage fees are freely negotiable. They are usually up to 7.14% for a sale. There are no fixed rules for the sale of a property, in the federal states there are different rules for who pays the brokerage fees. There are regulations which state that the fee is divided between the buyer and the seller and other regulations which state that the brokerage fees are paid by the buyer.
Renting – The ordering principle
Since 2015, the buyer principle has applied to rental apartments, which means that the brokerage fees are always paid by the customer. It's usually the landlord. The brokerage fee that may be charged in the event of success is not fixed by law. It is particularly often the case that two net cold rents and VAT are charged. If the landlord pays the agent's fees, it is particularly interesting for people looking for an apartment to find an apartment or a house through a real estate agent, because everything runs smoothly and there are no extra costs.
Find a real estate agent – Ratings, Website & Personality
The decision has been made and you are looking for a good real estate agent who will take you to your destination as quickly as possible? It's not that easy. In order for the whole thing to work, there are a few things you should keep in mind. We have put together some tips for you to follow.
Internet presence
Whether you should continue to deal with the suitability of a real estate agent, you can tell from the website. Which website looks professional and what is offered here? Is the website clearly designed? Are objects offered in your area? If this is the case, and the real estate agent takes care of properties in your area, you can be sure that he or she is familiar with your usual prices.
Rating
Good real estate agents have mostly already made many people happy. Especially because the search for a good property or a suitable tenant or buyer is so difficult, the joy is usually especially great if it has worked and a broker in a short time to success has helped. Most clients express their pleasure by writing a good rating to the real estate agent. Therefore, it is best to research the Internet first and find a real estate agent who stands out through positive ratings. Recommendations from friends or acquaintances in your area can also help.
Questions, questions, questions
A good real estate agent is happy about every question he gets asked. Especially if the broker has a lot of experience, he probably gets most of the questions asked daily and therefore immediately has the right answer ready. Ask him out and find out if he or she knows anything about the current market situation. Especially if he knows the current situation of your place well, the probability is high that he will get the best out of your situation.
Clear commission
A good real estate agent will discuss the commission issue with you from the start. In addition, the agreement made between you including the broker's commission will be recorded in writing so that no disputes can arise. Never try to avoid the subject, because it is very important so that the whole thing does not become a huge problem.
Personality
Whether it's renting or selling a property, it's important that you get along with your real estate agent, as it's usually a process that takes weeks or even months. If you are on the same wavelength with your broker, you have less inhibitions to express special wishes or requests.
check exposé
The exposé is the decisive sales document. To check whether the real estate agent is making a lot of effort for his clients, you can have a finished exposé shown to you and then know what your future exposé would look like. If this is neat and complete, then this broker might be right for you.
https://fivmagazine.com/wp-content/uploads/2019/07/makler-finden-hilfe-tipps-ratgeber-miete-kauf-verkauf-magazin-interview-experte-berechnung-analyse-immobilien-preis.jpg
600
1200
Lisa-Marie
/wp-content/uploads/2023/08/fiv-magazine-logo-news-influencer-fashion-interior-travel-real-esates.svg
Lisa-Marie
2019-07-13 12:00:10
2020-11-10 16:21:57
Rent or sell real estate – that's how it works: Find a broker