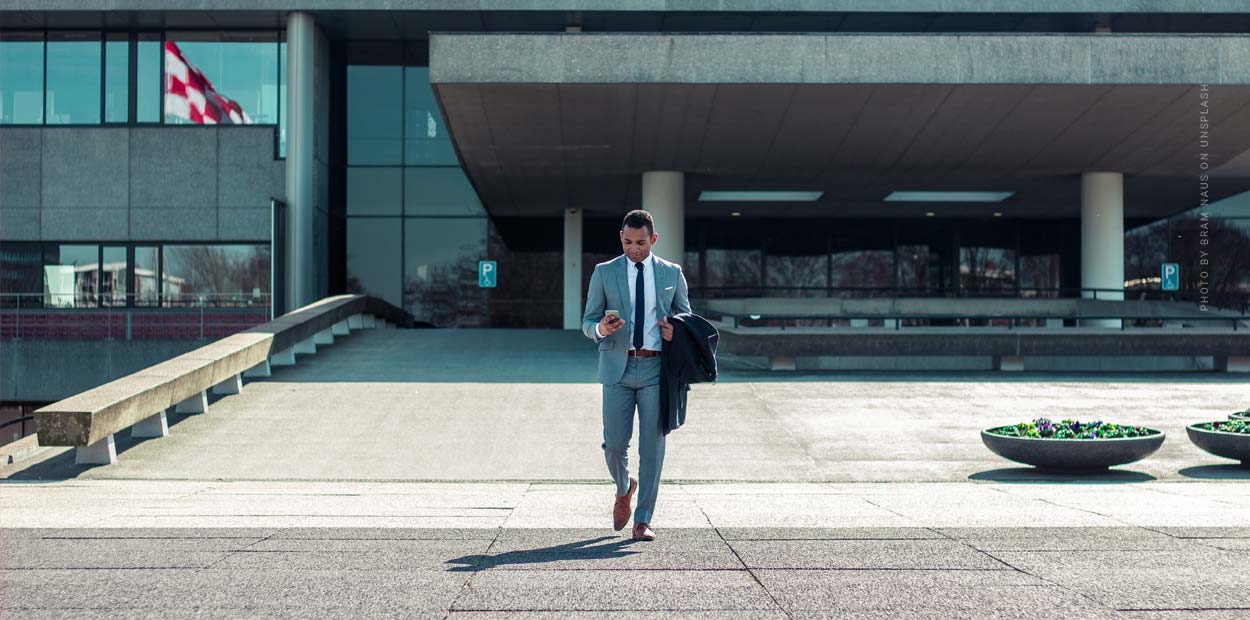 Why do start-ups fail? 90% fail in the first 5 years – Top 11 reasons
One of the absolute favourite topics of the listeners are the reasons of failure. What exactly is the reason why nine out of ten start ups fail to survive? A look at CB Insight's analysis reveals the 20 biggest errors in startups.
Failure – Top 11 reasons
Go geht´s! Here are the top 11 reasons why so many start ups fail in the first 5 years:
Place 1 – The market does not need them
The third Burger Restaurant in the street, another brand that Cola offers in the beverage trade, a new car brand with a combustion engine that wants to be at the forefront. Who needs that? Nobody! Therefore the missing market is also number one when it comes to the failure of start ups. Your product fails because there is no need for it.


Germany - Spain - USA
Place 2 – the money goes empty
The absolute classic and also often mentioned here: Finances must always be solidly planned and of course also handled in the operative business. If you calculate projects incorrectly, you will quickly run into difficulties with payments. Once this point has been reached, there are, unlike with private individuals, hardly any deadlines and certainly no postponement. You didn't pay the rent? The business landlord can sue you almost immediately if the payment reminder and reminder are through. Employees are not paid? They're understandably quicker gone than you can look. The supplier doesn't get his money? Then you won't get any more goods. No goods, no deliveries, no sales. Financial problems, number two in the list of reasons why start ups fail.
Place 3 – The wrong team
When it comes to personnel, there is of course a lot to consider, but in the end it all depends on the entrepreneur and the right decision as to who should be in the team and who should not. If these decisions are made wrong and the wrong people are hired without the right knowledge and motivation, a project can fail in the long run. After all, the person costs money and in the end nothing is earned, which is why follow-up costs arise due to lost profits. Your team must therefore be well selected, trained and able to deliver practical performance.
Place 4 – The competition gets you ready
Sounds hard, but it is! Especially in the area of software, the possibilities of adopting concepts are fast. Of course, this also applies to simple products. Producers in the Far East can copy any kind of product if they have the necessary small change.
A friend of mine had a successful cereal bar. Approximately 15 months after its foundation, the same product came onto the market from a large manufacturer. The direct competition stood overnight on all supermarket shelves. The name, almost identical. The composition, same. The outfit, right away. To compete as a start-up against the international food company is a big challenge. Competition can quickly destroy the business, especially when the business idea is particularly easy to adopt. That's why you need a good entrepreneur who stands completely behind the whole, has experience and knows how to compensate your own deficits and how to position your own brand skilfully next to the competing product. At the end also an absolute success story, sold!
Place 5 – failure by price and cost
Determining the prices of products is not easy with under! The more difficult it is to quantify a product, the more complex the price calculation becomes. A screw, for example, can be quantified quite accurately. A certain material price, a certain production time, certain electricity and personnel costs. Ultimately, an exact figure of 0.37 euros net per screw is on sale. Whoever opens a start-up in the field of influencer marketing has a much more difficult time. How exactly can two postings plus one story be calculated from a specific person with a specific number of followers, an individual number of interactions? Each offer is correspondingly costly and time-consuming. Find the right price so customers can access your job. Ultimately, that's exactly how it can fail. In the same part, the costs for procurement, for example, for material, are added. If you don't manage to reduce costs over time, your profits won't rise, or will rise very slowly. The profit lies in purchasing!
Place 6 – Your product is bad
Honest but true, your product can also just be bad! The workmanship is not right, the quality, the shelf life is poor, but maybe you're just harvesting a Shitstorm because your product is discredited because of a quality that hasn't been considered before. Everything was right and in the end only one detail was decisive for the entire business model to collapse. The same can of course happen if you can't keep up with your competitors in a certain period of time. If, for example, a new industry is opened, such as bus transport in Germany or, for some time now, electric scooters, then the development in the market is extremely fast. Business models adapt within a few weeks, after one or two years the first competitors merge and after three or four years the market clears itself of its own accord. If your product can't keep up with the market fast enough, people will buy from the competition.
Place 7 – gaps and errors in a business model
Here is a good best practice model from the United States. A big music festival, with big investors. Location of the mega festival should be the island of the former drug baron Pablo Escobar. Everything was discussed with the family, the island was allowed to be used on the condition that no advertising was made with the name of the family. Of course that's exactly what was done and directly advertised in the first commercial that the festival takes place on the former private island of Pablo Escobar. Spontaneously the contract for the location was cancelled and the whole festival fell into the water. The reorganization within a few weeks is therefore impossible. After all, it was (at least announced) the biggest festival in the world. Financed with millions, it has now become an absolute debacle. A clause that brought everything to failure.
But it can also be a financial investment product. Instead of keeping winnings on your bank account at zero interest, you want to invest them profitably. Market fluctuations were not included in the planning. Suddenly there is a dent, worldwide and due to trade conflicts. The price goes to the cellar for a short time. Option A: You still sell your papers to be able to pay the employees for this month. But you don't want to sell either, because your capital is tied to the financial product. Option B: You keep the securities in your portfolio, because next week the prices could go up again. What to do now, with the best will in the world, is no easy question.
Place 8 – bad marketing
Already the legendary Henry Ford – he revolutionized assembly line work and thus the automobile industry – said, "for every dollar you put into your product, you have to have another one ready to make your product known". Many invest enormous sums in the business model, logistics, storage and personnel. They forget that the product has to sell in the end – how much space and financial resources do you give your marketing? Sales only take place when people come into direct contact with your product or service and are satisfied. You can have a great idea, but if the right people don't hear about it, the whole business model will fail.
Tip! Especially multipliers are important, experts and people with a large community. But even these have to be reached, convinced or booked. However, it is worth investing time in such individuals with a high reach because they potentially reach far more people than traditional brand advocates. In the restaurant it is the free dessert for the blogger, in the online shop the personal letter for ordering a magazine. Because of course you assume that the order is a test. You got a celebrity ordering, or a management? Also here a personal cover letter should be with it or a few free products, otherwise nobody feels really addressed. With a bit of luck, the person will mention you to Instagram, for example, or become a regular customer and order regularly from you.
Place 9 – ignore customers and opinions
Criticism, especially constructive criticism, is worth its weight in gold for you as an entrepreneur. If you want to understand criticism positively, then simply see it as free market research. People take time to look at your product, test it. In the end, they even give a rating. Learnings that should be included in the entire product development process as well as the development process of your own brand and services. Very few people rate products or services after a single use. As a rule, the consumer simply resorts to a competing product for the next purchase, a situation that must be avoided at all costs. This is why it is so important to react to the opinions of the customers and to include them in the own development process and direct contact.
Tip! Respond to every review and comment. No matter whether it is the algorithm in a search engine or the one in a social network, the own interaction is measured. The faster you react to requests, ratings and comments from users, the higher your ranking will rise.
Place 10 – The wrong time
Some investments can also be made too early, just as companies can be founded too early. But trends also emerge and disappear within a very short time. If you want to play on Amazon, for example, and constantly place new trend products here, you have to be on your toes when it comes to timing. This year the "Flamingo for the swimming pool" may not be a trend anymore and you will sit on 5.000 pieces. Your product may even have been trendy at the beginning of summer, but due to the constant rain in midsummer, the trend and thus the sales dropped again. Next year it may become the ultimate trend with the post of an influencer. Not everything is in your hands, some things you just have to take as they come.
The wrong time may be too early, but definitely also too late! That is why market analyses and your assessment of the market development are extremely important. When you think about the perfect moment. Until the development and the organization are completely through, so that you can operate viably in the market, it can take months from brainstorming to financing to the first customers. While a product is still totally hip today, it can be "out" again in a few months. Also consider the cyclical movement of seasonal business, trends and product half-lives.
Place 11 – You lose focus
Point number 11 always makes me feel at home! After making the ultimate decision to become an entrepreneur with staff, offices and international relationships, I focused for two years. Before that, I worked for many other companies, as a one-man advertising agency, so to speak. I've done more than 100 projects, I'm just talking about the bigger ones, not about 100 pizza flyers at the beginning and probably 400 logos in total, from iBeacon technology to the pharmaceutical industry, automotive tuning and scene clubs. From this varied work it was really difficult to focus on one project for two years. Of course, I didn't just do that during that time, by the way, I also set up a fashion magazine as a satellite project for the model agency and a short time later, due to the upcoming inquiries for influencer marketing, a social media agency. At the beginning of this year alone, three book publications, real estate portal and investment in the music industry. I'd like to do 20 more projects and start ups right away! But stop! Here I always remember reason number 11 of failure, you lose focus.
For me, this means fewer new construction sites, more a large high-rise building, building stone by stone. My own little daily fight! As a little inspiration I grabbed an empty DIN A4 sheet sometime in the evening. It only has two letters on it. The abbreviations of the company on which I want to focus (proportionally, most). It's been sticking over my bed for a year now, so I can see it every morning and every evening and remember every time what my focus is on.
But most of them fail because of basic things! As a rule, they set the wrong priorities, too much partying, too much free time, too little active work. If you focus too much on your own leisure time and too little on the company, you're in for a knockout.
https://fivmagazine.com/wp-content/uploads/2019/07/geschaeftsmann-unternehmen-firma-smartphone-anzug-beton-treppe-laufen.jpg
620
1250
Lisa-Marie
/wp-content/uploads/2023/08/fiv-magazine-logo-news-influencer-fashion-interior-travel-real-esates.svg
Lisa-Marie
2019-10-21 07:00:43
2020-11-11 12:02:37
Why do start-ups fail? 90% fail in the first 5 years – Top 11 reasons