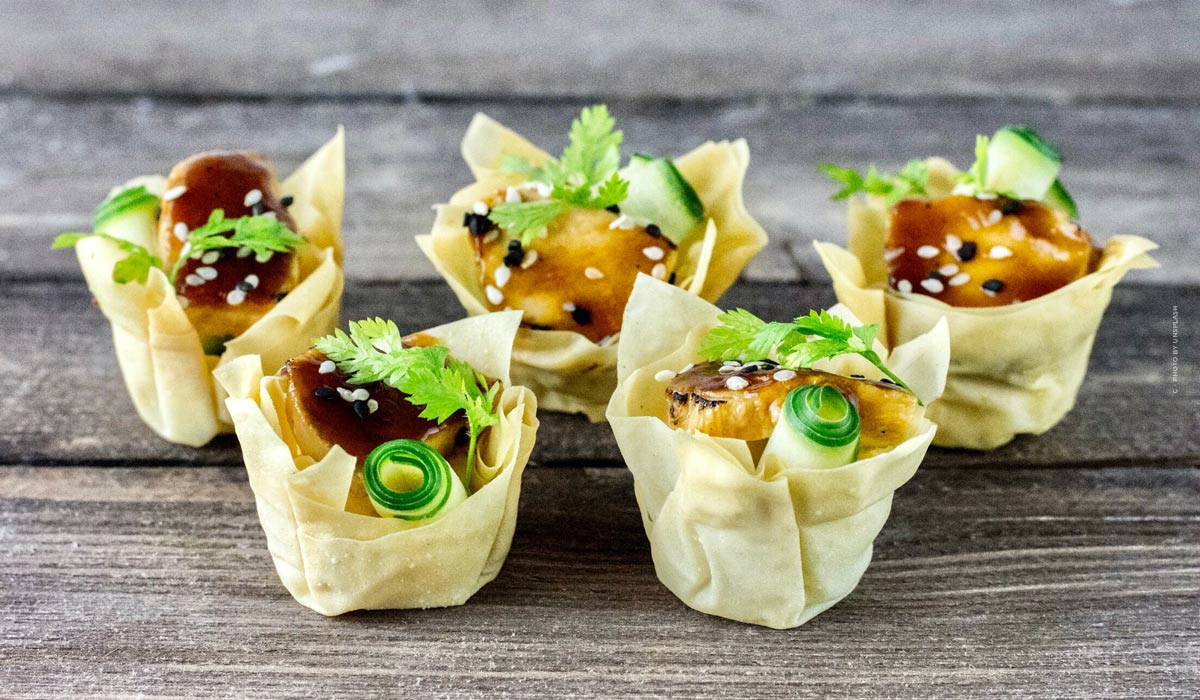 Tips and tricks for Last Minute Fingerfood: Easy recipes to copy – vegan, vegetarian & with meat!
There's something magical about summer nights. Friends, sun, best mood, yummy drinks and GOOD food. In this article we will show you how to conjure up the most diverse finger food dishes and create an incredible atmosphere. You have never been the best cook or the best chef? No problem, you can't go wrong with the recipes we show you here. Dead recipes, simple preparation but a fantastic result. Not only does it sound promising, but the results taste like it. We'll show you how it's done!
Vegetarian prepared and simply delicious: That's how the buffet will be a success!
Do you eat vegetarian food yourself or are you expecting guests who only eat vegetarian food? No problem. Here we have two possibilities for you, which are prepared super delicious with zucchini. Healthy and delicious at the same time! What more could you want?
Sally's World shows how it's done: delicious antipasti with zucchini and sheep's cheese
The zucchini rolls with sheep's cheese are ideal to put on a buffet among other delicacies. They are prepared very quickly and are great for all vegetarians!
Zucchini pizza: Healthy & Low carb – the perfect snack!
Little mini pizzas always work, don't they? We picked out a vegetarian option for you. All you need is: zucchini, salt, pepper, tomato paste, cheese, dried oregano, cherry tomatoes, chopped onions and garlic! Take a look!
Vegan? No problem! Skewers, snacks, cold or warm: everything is included!
Vegan snacks are not good? Nonsense! Vegan snacks are super cumbersome and time consuming? Nonsense! Excuses over excuses! Vegan Snacks are super delicious and easy to prepare.


FragranceTip.com by FIV
The perfect finger food: Vegan Party Snacks fresh out of the oven
In the following video you even have several snack ideas. So you can let off steam and see what you like best! You will be surprised what is vegan and how easy it is to prepare snacks that do not contain any animal products!
Vegan pizza snails – rolled and without cheese
Pizza only goes with cheese! That's not entirely accurate. With these tips and tricks you can easily create delicious pizza rolls that are completely VEGAN! Isn't that great?
Fing

erfood with meat: Perfect for grilling in summer!
You like it savory and hearty? Then we have two great finger food ideas for you. One is the tasty meatballs Caprese skewers and the delicious cheese bites with bacon and ham.
Cheese bites to nibble on: salt sticks, bacon and cheese? That sounds like a delicious combination!
Have you ever seen this before? The funny cheese bites are ready to serve in no time!
https://fivmagazine.com/wp-content/uploads/2020/08/finger-food-snacks-recipe-easy-fast-vegan-with-meat-party-table-salad.jpg
700
1200
Laura
/wp-content/uploads/2023/08/fiv-magazine-logo-news-influencer-fashion-interior-travel-real-esates.svg
Laura
2020-08-17 10:48:02
2020-11-10 16:04:22
Tips and tricks for Last Minute Fingerfood: Easy recipes to copy – vegan, vegetarian & with meat!