Rent, buy, live in Wuppertal: condominium or family home – Broker interview
Live beautifully in Wuppertal in the "Briller Viertel, which has the largest contiguous villa district in Germany", or enjoy the young life in Ölberg, also called "Kreuzberg of Wuppertal". The real estate agent Daniel von Baum tells everything important about Wuppertal in his interview with FIV Magazine. Should you rather buy and rent? How good are the returns in Wuppertal and the surrounding area? And which districts are the most beautiful in Wuppertal to live in? This and more you will learn here in this article. More broker recommendations for Wuppertal. Also in Germany in our article: Realtors Germany.
Rent, buy, live in Wuppertal
A good start in the real estate world is always the purchase of the first apartment. Daniel von Baum explains in his interview with FIV Magazine his experience with real estate in a good C-location. The yield here depends on the type of house or apartment. For example, micro-apartments have different exploitation possibilities than single-family homes. The meso location is also decisive in pricing, whether in Elberfeld, Vohwinkel and other districts such as Cronenberg and Uellendahl-Katernberg.
This is Wuppertal in Germany:
Wuppertal from close up:
Rent: Contract & Settlement
After the successful purchase of the property and the execution of the purchase contract, you naturally want to furnish your freshly acquired property according to your individual needs. From the living room furnishings, to the garden design, nothing stands in their way of your creative imagination.
Buy: Return on investment through real estate
In our interview, you can find out everything about real estate and returns in Wuppertal. Should you buy a property in Wuppertal or is it more worthwhile to buy nearby, for example in Solingen and Hagen?
Real estate agent interview about real estate in Wuppertal
The first condominium or real estate as an investment? In this interview you will learn the most important tips & tricks. Buy, rent, live in Wuppertal but also tips for capital investments. We ask the questions, he provides the answers.
Daniel von Baum Immobilien: Interview Partner
FIV: Before we go into Wuppertal and its real estate market and your recommendations for tenants and buyers, we would like to know a little more about your agency Daniel von Baum Immobilien. Could you briefly summarize for our readers what your agency does and what you specialize in?
Daniel von Baum: Dear readers, we specialize in the marketing of private real estate. In particular, single-family homes, duplexes and townhouses. And, of course, apartments, which are also increasingly being brokered to capital investors and not just owner-occupiers.
Favorite properties in the city
FIV: As an agent in Wuppertal, which properties do you personally prefer to broker?
Daniel von Baum: I prefer to broker special properties, because it's simply something special. I currently have a carpenter on offer and am looking for a successor there. Tragically, the owner's wife suddenly became a widow, and I was asked to help out through recommendations. I do that of course gladly and also completely unselfishly. If I find a buyer, then I am happy for the heirs or young family.
Old building in the center of Wuppertal:

Neighborhoods with a future: The Briller Viertel
FIV: Neighborhoods for Singles, Families & Co. – For those who do not yet live in Wuppertal and want to move to Wuppertal, which neighborhoods have a future? Where should you move to in Wuppertal if you want to live nicely?
Daniel von Baum: The Briller Viertel, which has the largest contiguous villa district in Germany, is definitely a classic. I, too, am lucky to work in such great locations. Young people prefer the Nordstadt or the Ölberg, also called the "Kreuzberg of Wuppertal".
Development of the real estate market: rising rents
FIV: Rents are a big topic, all over Germany. How has the real estate market and rental prices in Wuppertal developed in recent years and how will they develop in the future?
Daniel von Baum: Rents are also continuing to rise in Wuppertal. In contrast to Düsseldorf and Cologne, rents are still affordable, but they are on the rise.
FIV: In Germany, more people rent than buy. What would you recommend to a young couple or even a single person, renting or buying in Wuppertal?
Daniel von Baum: Definitely buy! You should not miss the start of the purchase, otherwise the redemption period will be shorter and shorter and you will have to raise more equity. I have the feeling that Wuppertal still has room to maneuver in terms of square meter prices, even if you notice that interest rates have already risen.
Buying your first home: Mistakes & Safety
FIV: Anyone who rents in Wuppertal is relatively flexible and can move if necessary. Anyone who buys a property, whether a home or a condominium, is at least tied to the property for the long term by the loan or financing. What are typical first-time buyer mistakes from your experience as a real estate agent and how can you avoid them?
Daniel von Baum: It is certainly important that the monthly burden is not too high. Also one should read into the minutes of the owner meetings, since one is finally "married" with such then and if there is already dispute, then better not say "yes".
Real estate transfer tax and incidental purchase costs
FIV: The purchase price of a property is one thing, but what ancillary costs and taxes must buyers in Wuppertal expect?
Daniel von Baum: A very big issue at the moment is the property tax, which is being reformed. It will certainly not become cheaper with the reformation, which is why it can then also become much more expensive in good locations. How a building is heated or what energy standard it has is also important – of course. A good value to calculate the current burden (tax and ancillary costs) of a property is: 3 EUR/sqm.
Suspension railroad in Wuppertal:

Tips for All: Real Estate as an Investment
FIV: Wuppertal neighborhoods for real estate investment – Let's move on to real estate as an investment in Wuppertal, for those who want to buy and rent. If our*r reader*in for the purchase, with subsequent letting, decides: Which 2 districts or satellites around Wuppertal would you recommend to a buyer for their capital investment in Wuppertal? In your opinion as an expert, where do the most future opportunities lie?
Daniel von Baum: In the meantime, some districts in Wuppertal have really become very expensive. You can hardly find anything for less than 20 times the annual net cold rent, and I suspect that prices will not continue to rise much further. Along the valley axis, there are cheaper properties here and there with corresponding returns. Furthermore, the Nordstadt is of course a good investment, as it is still very popular for living.
The best types of real estate: renovate factory building?
FIV: In your opinion, what type of real estate has a future in Wuppertal, what should one invest in? Small, large, existing, new construction?
Daniel von Baum: I would invest in the existing stock. There are great old factory buildings that can be converted and re-rented. There are also a lot of listed properties that want to be brought back up to today's standards and re-rented. Unfortunately, another issue is problem properties where the owners can no longer be located. These properties fall into disrepair and the city's hands are tied. I think such properties should be able to change owners more quickly so that they are restored to a good condition!
Experience selling in Wuppertal
FIV: Finally, one more question: You mentioned the typical mistakes when buying a property. Many buy, but some also want to sell. As an experienced broker in Wuppertal, what tips can you give to those who are selling a property for the first time? What are the first steps and how do you successfully sell a property in Wuppertal?
Daniel von Baum: Experience has taught me that the thorough processing of property-related data/information is essential for marketing success. It is better to take a little time with the thorough processing of the object than to start directly with the marketing!
Thanks to Daniel from Baum Immobilien for the interview!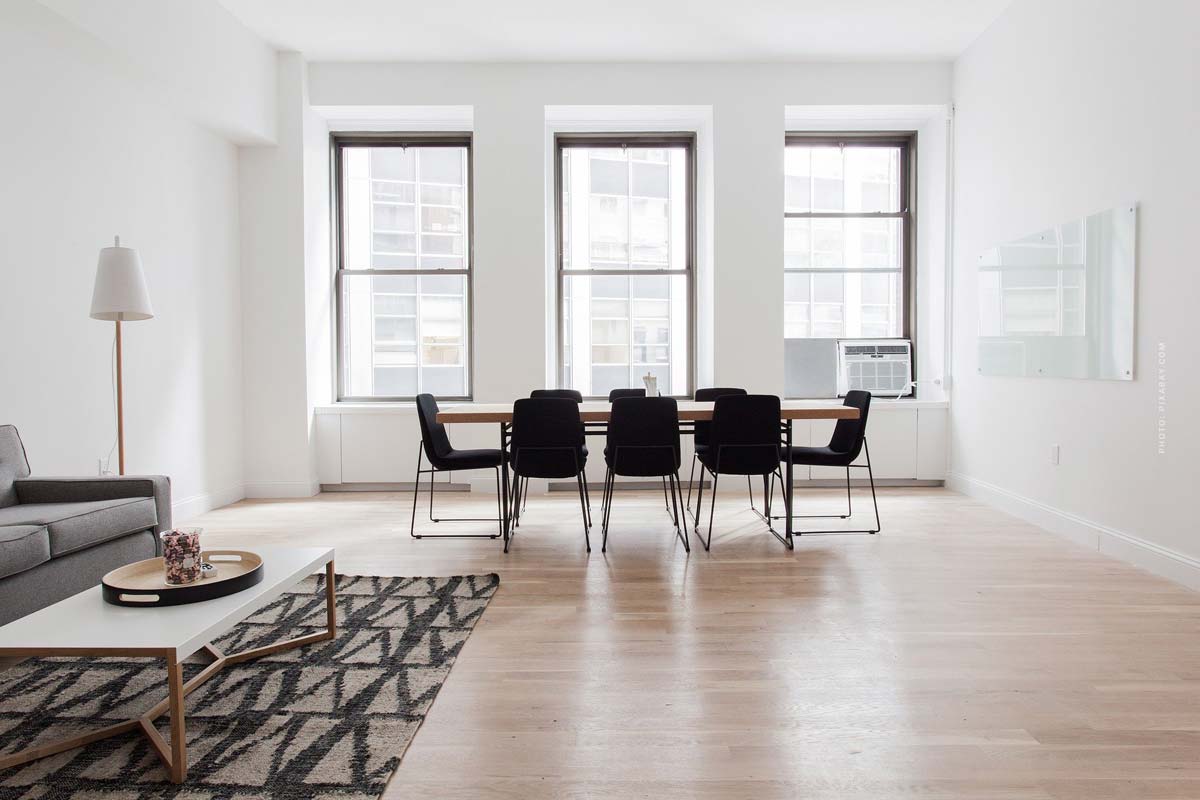 Buying your first apartment: Owner occupation or capital investment
You want to realize the dream of the first own property, but do not know where to start? Learn everything about the first home and the most important steps in our article.
Rent, buy, live in Wuppertal
For the realization of their dream of the first home, whether you rent or buy, and how to achieve the maximum return in Wuppertal learn in our article about realtors in Wuppertal.
https://fivmagazine.com/wp-content/uploads/2022/03/makler-interviews-wuppertal-haus-immobilie-wohnung-dach.jpg
800
1200
Wayne
/wp-content/uploads/2020/07/fiv-magazine-news-instagram-youtube-tiktok-influencer-fashion-interior-jewelry-real-estate-tips-help-logo.png
Wayne
2021-12-09 10:16:24
2021-12-09 10:16:24
Rent, buy, live in Wuppertal: condominium or family home – Broker interview