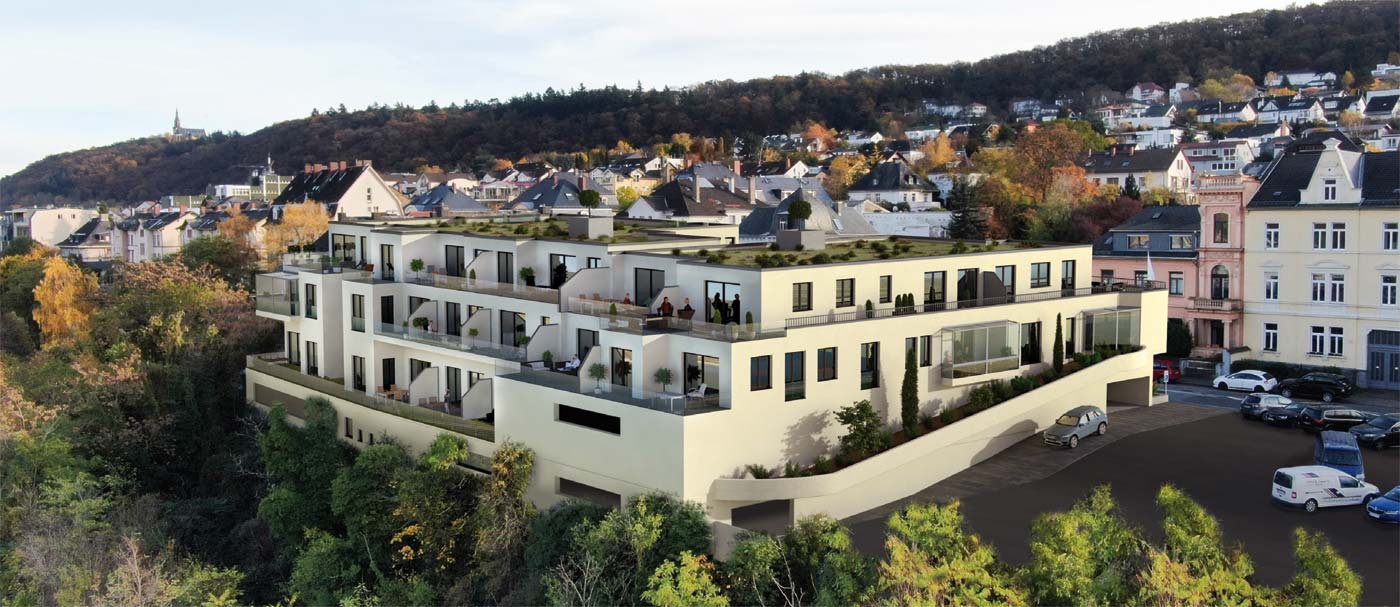 Investment property Frankfurt am Main: Investment in the bacon belt
Real estate as capital investment / Frankfurt am Main, Bingen – We are currently in the process of preparing a large, new subject area on the subject of capital investment. Accordingly, we are intensively dealing with the subject of investment properties. Shares offer large profits but also large risk, funds offer more security but only moderate increases in prices. Gold is dependent on news. Many risks for investors. But what about real estate?
Investment Frankfurt – step by step to real estate
In all eras, real estate was pure gold for investors. Despite short-term fluctuations, real estate is, was and will remain the investment with stable value. However, with plots of land and inexpensive real estate, high profits can also be achieved in the short term.
You see, the topic of capital investment, investing and investing money is extensive.
We bring light into the dark and gradually introduce more individual regions and new objects in which you can invest.
From the small condominium with 40 square meters, which you rent out in order to generate profits for the next larger property, to the single family house or apartment building. Especially Frankfurt offers extremely lucrative investment opportunities. Thanks to the brexite, more and more people are moving to the banking city because of jobs and businesses. While Frankfurt is overcrowded with capital, there are extremely interesting properties and new buildings, especially in the bacon belt of Frankfurt.


FragranceTip.com by FIV
Questions over questions: How do I invest money?
So many questions arise when it comes to capital investment:
If I invested in my first property, would I better invest my money in a condominium or should I save a little longer and invest directly in an apartment building? When does which form of investment pay off?
Where do I buy an investment: broker, bank or?
From how many square meters is the investment worthwhile?
All these questions will soon be answered exclusively in this magazine.
Capital investment Frankfurt: Bingen am Rhein – Expose
In a central location with a fantastic view of the Rhine and the Rheingau, 25 modern and bright condominiums will be built in the usual high quality. From the cosy two-room apartment with approx. 66 m² living space to the spacious four-room apartment with approx. 152 m² living space, this exclusive
Residential domicile for every situation in life the right property. The immediate proximity to the river as well as to several parks and local recreation areas, combined with excellent transport connections, make the Rhine Valley Terraces so unique.

The Rhine Valley Terraces.
Start of construction: spring 2020
Completion: End of 2021
Living – Why is it so beautiful on the Rhine?
Bingen offers picturesque landscapes, great perspectives and a great quality of life. Situated on the Rhine and Nahe rivers, the city is wonderfully embedded in vineyards and vine country. The beautifully landscaped banks of the Rhine, the Rochusberg High Altitude Park or the Bingen Forest, which is only a few kilometres away, offer pure local recreation.

Cologne, Frankfurt, Wiesbaden and Mainz
Directly in the immediate vicinity are large cities like:
Mainz < 30 km
Wiesbaden < 35 km
Frankfurt < 60 km
Cologne < 200 km
The "secret wine capital of Germany" borders on no less than four wine growing regions. Medieval castles and the UNESCO World Heritage Site Upper Middle Rhine Valley create a landscape characterised by genuine Rhine romanticism. Celebrate at the international jazz festival "Bingen Swingt" or the Bingen sparkling wine festival. Be enchanted by the "Rhine in Flames" or the "Night of Seduction" – or convince yourself of the quality of the local wines at numerous festivals.
But Bingen is not only Dolce Vita. In the Focus ranking of 400 German administrative districts and independent towns, the Mainz-Bingen administrative district has been among the top 30 for years. Thanks to its immediate proximity to the Rhine-Main area, you can reach one of the economically strongest regions in Germany by car or by train.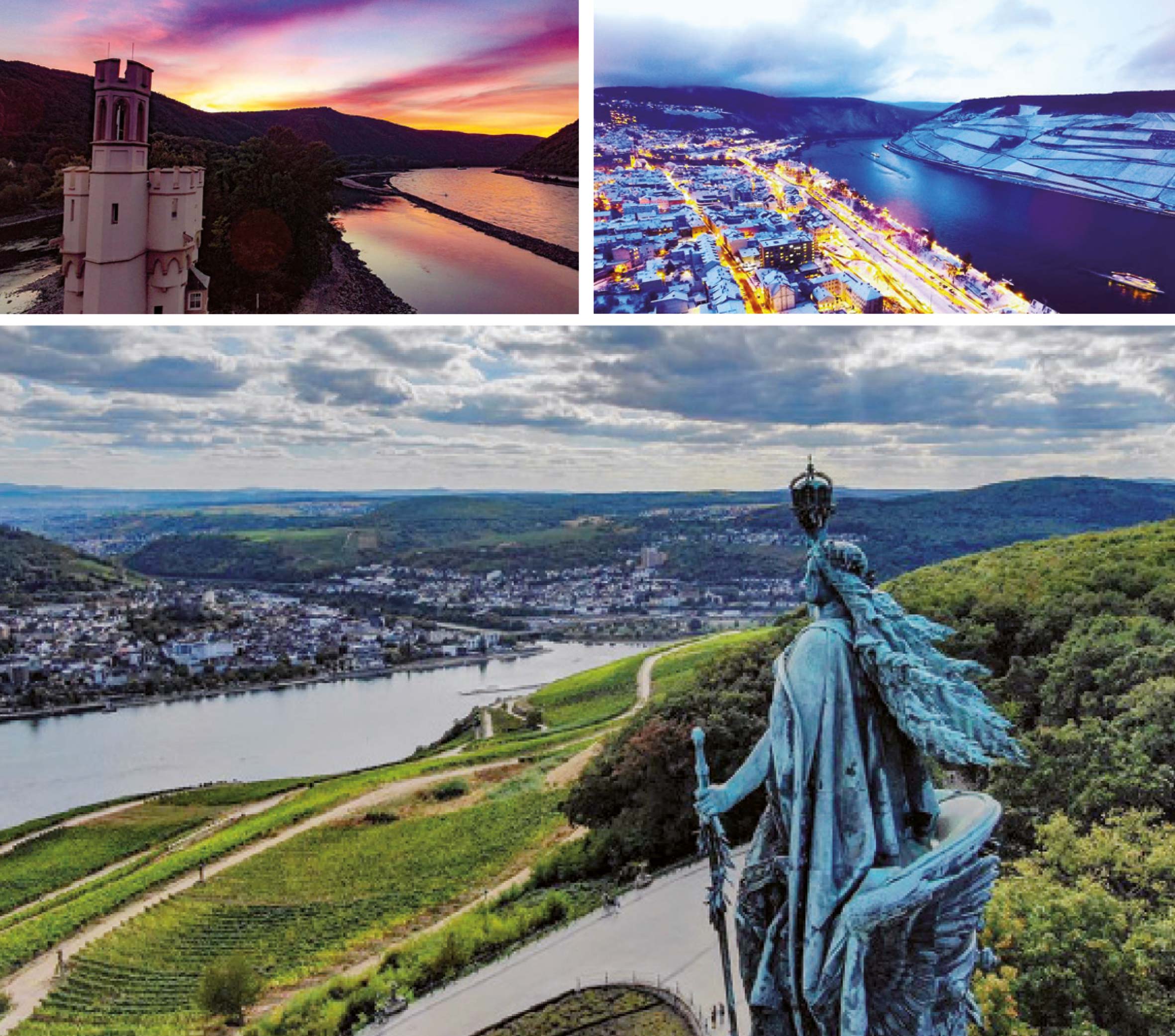 Airport Frankfurt/Main and Hahn
To the airports Frankfurt/Main or Hahn you only need about 45 minutes. Bingen is really worth living. See for yourself.
Infrastructure
Short distances
Good connections
A lot of water
Lots of green
If you like short distances, you will feel very comfortable in the Rhine Valley Terraces. You can cover your daily needs in the nearby supermarket or in the pedestrian zone only a few minutes' walk away.
It is only a few minutes to the banks of the Rhine with its magnificent green spaces and great gastronomy. The adjoining Rochusberg offers great possibilities for walkers or recreational sportsmen.
And despite the magnificent Rhine valley panorama, you have excellent connections – the motorway is only about five minutes away. The train station Bingen Stadt is also within walking distance.
Marina, banks, supermarket, doctor, park and local recreation, here you will find everything!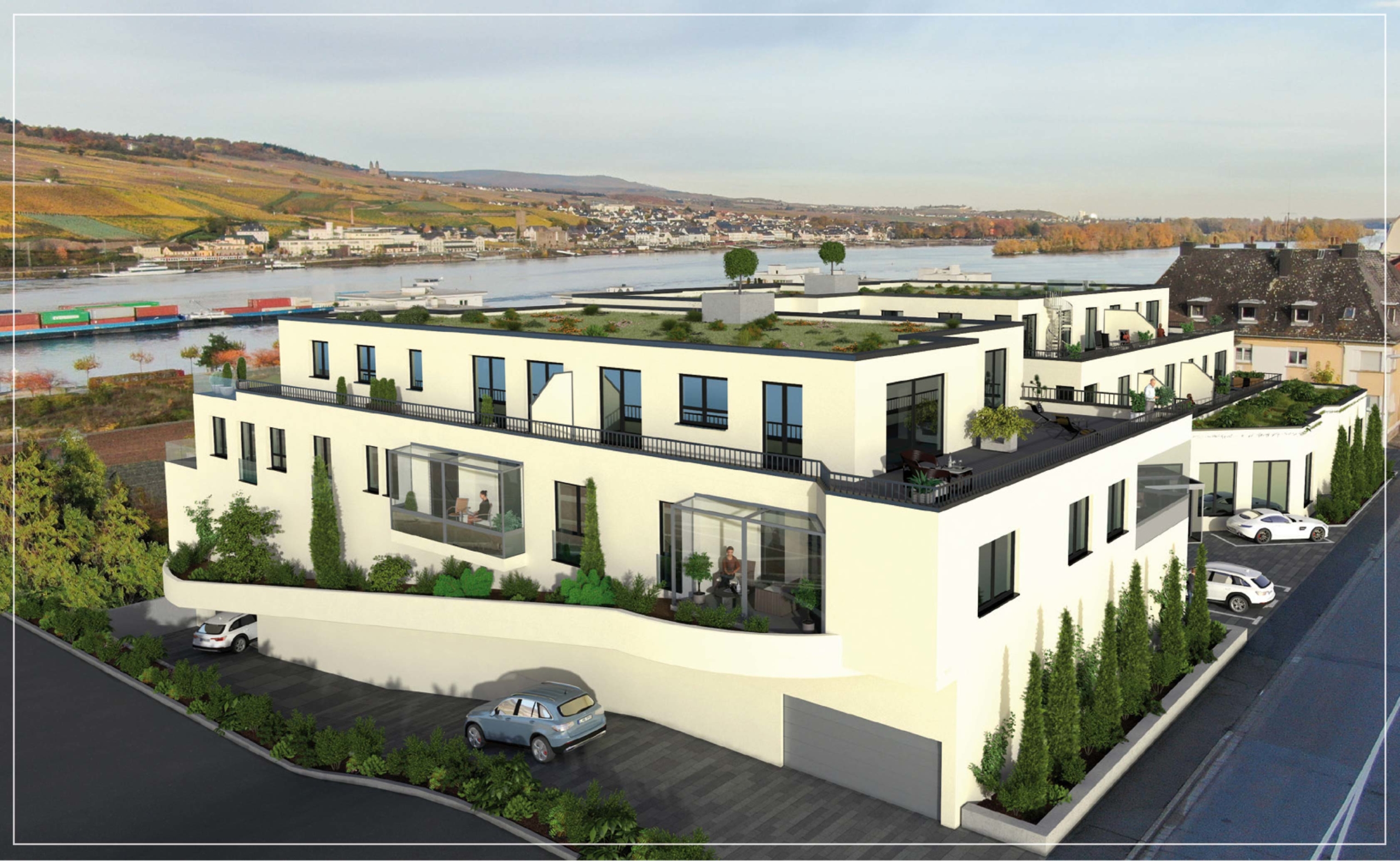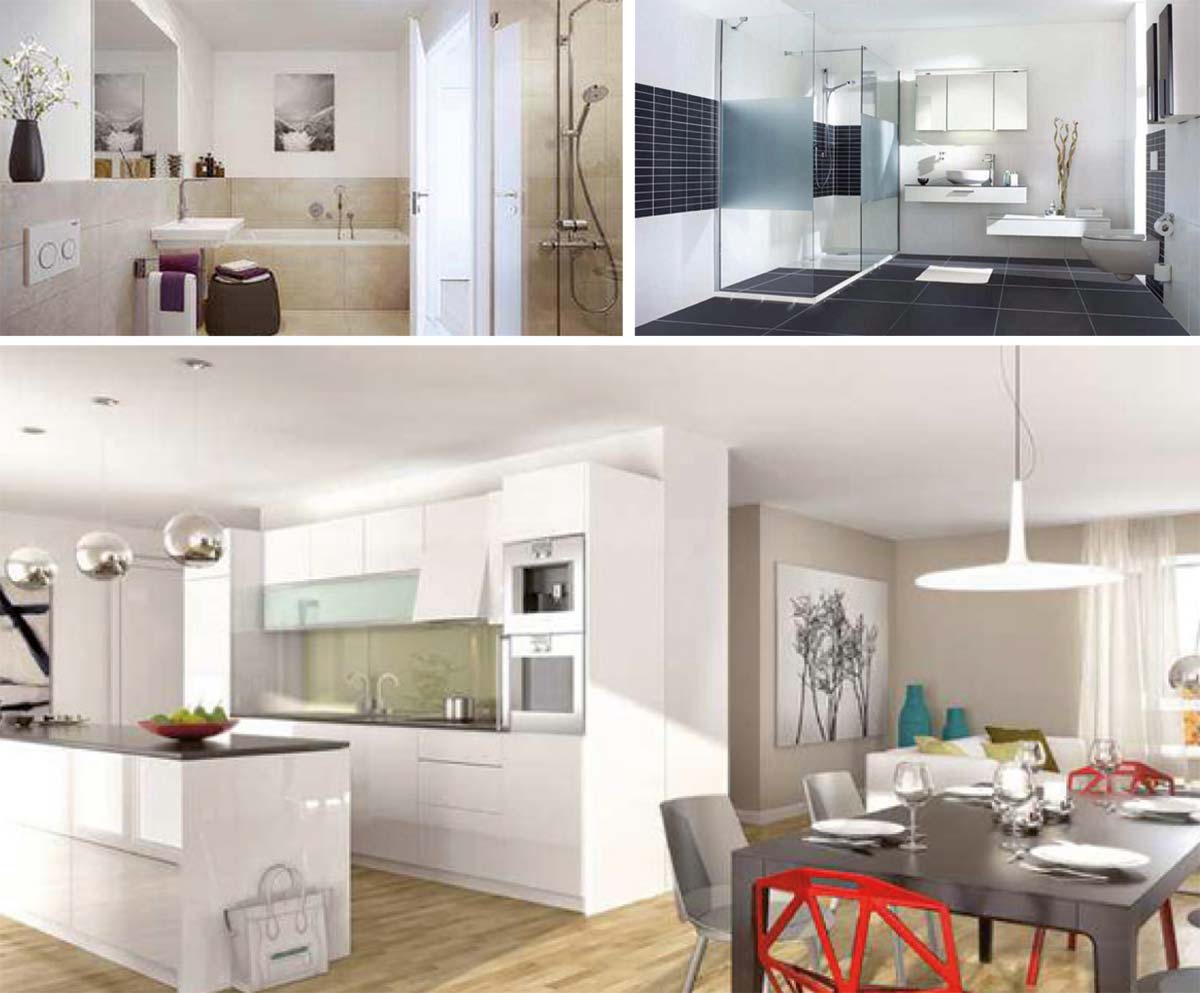 Comfort and quality of the system
As with all our properties, we will also place special emphasis on high-quality materials for the construction of this building. As a buyer, you still have the opportunity to influence your future home in the current phase.
When choosing the materials to be used, you can contribute your own ideas and thus give the corresponding unit your own personal touch. What awaits you in your new home:
Threshold free access to the property
Passenger lift from the underground car park to the respective residential level
Underfloor heating in all living rooms
Generously dimensioned soundproof windows with thermal insulation glazing
Electric roller shutters
Intercom system with monitor
Generous balcony or terrace area in each unit
High quality tile and parquet floors
Internal network in each unit
Controlled aeration and ventilation
Parking spaces in the underground car park
Central location in Bingen city
Real estate: Rhine terrace
This is what individual apartments in a building look like:
Apartment number 14 – example
Example apartment (number 14):
Hallway 2,82 m²
WC 3,61 m²
Living/dining / cooking 26.04 m²
Sleeping 20.33 m²
Winter garden 11,88 m²
Utility room 3,63m²
Bathroom 8,38 m²
Total living space 76.69 m²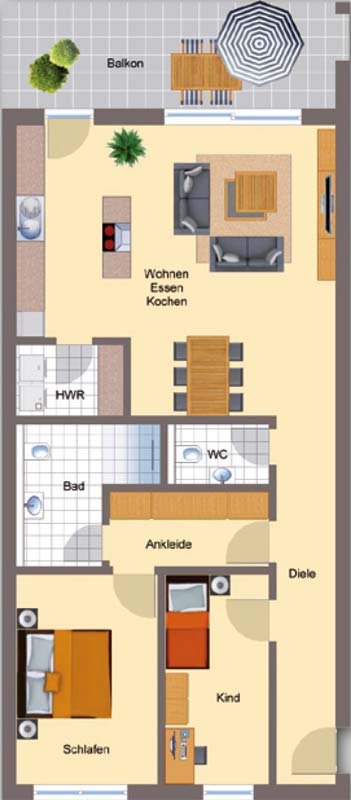 Apartment number 21- Example
Example apartment (number 21):
Hallway 10,14
Children's room 9,9
Dressing room 5,34
Bath 7,11
Sleeping 13,51
WC 2,69
Living/eating/cooking 38,45
Utility room 3,34
Proportionate terrace 8,17
Total living space 98,65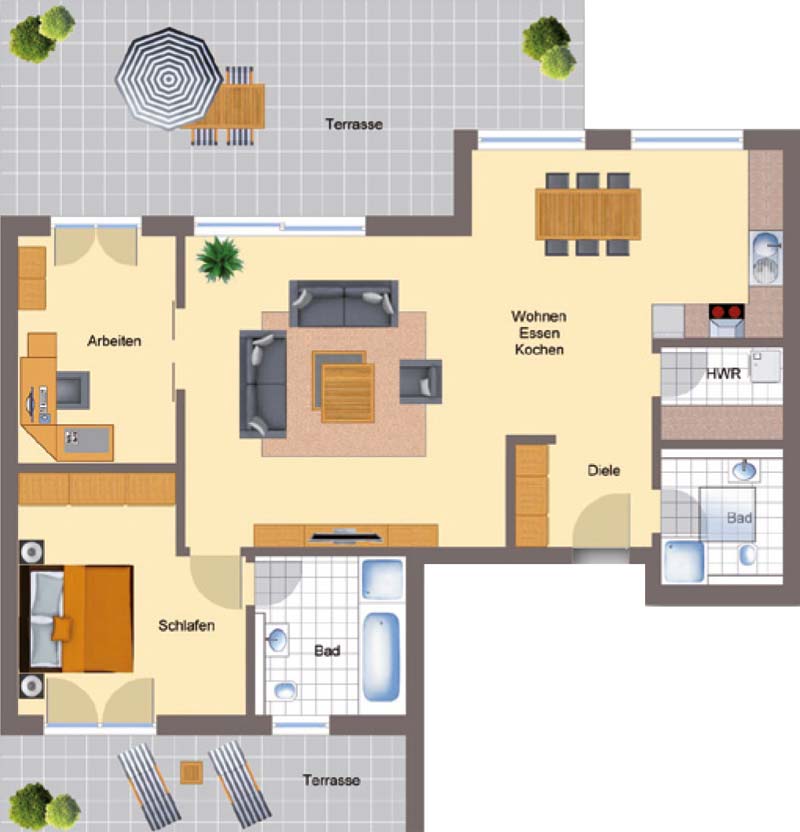 Interested in this or other objects in Frankfurt and surroundings?
investment now or later ?
Low bank interest rates make it necessary to look for sensible investment opportunities. Otherwise, owners of savings deposits run the risk of even reducing their assets through inflation instead of increasing them.
Risk more or sleep more calmly?
Shares and funds are the classic, lucrative forms of investment – but they are also exposed to risks and fluctuations. Many of our clients therefore now prefer the "nerve-saving" way: home ownership with constant monthly rental income. And with outstanding performance. Stress-free: letting and property management services. Typically, our buyers have hardly any effort with their capital investment. You leave the letting to us
and the property manager. At the same time we ensure the quality and substance of the property. Not infrequently, these same customers report that they feel good about owning their own property instead of an abstract securities account.
Living or renting: Investment and future home?
An increasingly common variant is to rent out an apartment initially as a capital investment and then later – when your own house has perhaps become too big and your originally beloved garden is only work
means – moving in yourself. Until then, we will of course take care of your future home so that you feel completely comfortable.
Frankfurt districts
You want to get to know the individual districts from Bergen-Enkheim to Frankfurter Berg? Here you will find lots of information about the individual districts:
Altstadt
Bahnhofsviertel
Bergen-Enkheim
Berkersheim
Bockenheim
Bonames
Bornheim
Dornbusch
Eckenheim
Eschersheim
Fechenheim
Flughafen
Frankfurter Berg
Gallus
Ginnheim
Griesheim
Gutleutviertel
Harheim
Hausen
Heddernheim
Höchst
Innenstadt
Kalbach-Riedberg
Nied
Nieder-Erlenbach
Nieder-Eschbach
Niederrad
Niederursel
Nordend
Oberrad
Ostend
Praunheim
Preungesheim
Riederwald
Rödelheim
Sachsenhausen
Schwanheim
Seckbach
Sindlingen
Sossenheim
Unterliederbach
Westend
Zeilsheim
https://fivmagazine.com/wp-content/uploads/2020/01/foto-makler-frankfurt-kapitalanlage-rhein-terrasse-eigentumswohnung-kaufen-neubau-sonenschein.jpg
607
1400
Stephan
/wp-content/uploads/2023/08/fiv-magazine-logo-news-influencer-fashion-interior-travel-real-esates.svg
Stephan
2020-01-08 23:44:22
2020-11-11 11:53:50
Investment property Frankfurt am Main: Investment in the bacon belt