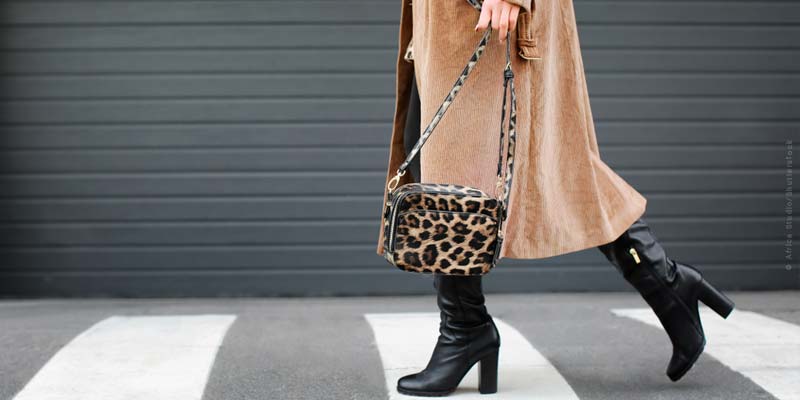 Animal patterns: Fashion trends – jacket, shoes, coats & co.
Roar, the style remains animal! In 2019, fashion will continue to take a look at the animal world. And that's a good thing, after all nature still provides us with the most beautiful patterns. While many trends disappear as quickly as they appeared, we are left with a fashion element with a never-ending guarantee: The animal print. Not only native animals, but also exotic creatures have always lent their fur colours to fashion designers, and we can't get enough of them. Read on here and find out what's hot again in 2019. The Animal Trend continues!
Snake-print
Not an option for people with fear of reptiles: the snake pattern. It is especially valid in the colours grey, beige or anthracite as feminine and elegant. Not only tops but also accessories are covered with the snake skin (fake, of course). Here are a few tips for a successful style combination:


Germany - Spain - USA
Do: Combine the reptile pattern best with natural, dark colours and extravagant jewellery
Don't: Strong neon colours do not go well with the snake print. Also, tight-fitting parts could look cheap
Horse patterns
Giddap! Fashion bloggers agree that the horse print will be a permanent feature of spring/summer . Images or outlines of the graceful animals look really good as all-over-prints on blouses, shirts and trousers.
Do: Best to wear basics with simple cuts in black, cream or brown
Don't: Since the quadrupeds mostly consist of filigree print, you should combine them only with delicate patterns
Cow spots
Maybe something will happen to your cowgirl career after all, because the cowhide is super In again. Besides jackets, boots and leather skirts, the cheeky stains are also used on hats, belts or bags.
Do: Less is more! Cow stains are striking enough, so it's best to use plain black or white parts
Don't: You should avoid complete color contrasts in any case, otherwise your look won't harmonize anymore
Leo look
The lion may be the king of the savannah, but the leopard is the undisputed king of the fashion world. Or to put it better: its fur pattern simply remains the hottest leader in the animal trend community. Sorry, lion, well roared… The big cat style will conquer the fashion world again in 2019, because the classic leopard coat is probably one of the most sought-after pieces of clothing ever. If large prints are still a bit too daring for you, you might prefer to get stylish leopard boots or go for accessories such as handbags in the Leo pattern.
Do: Wide cut clothes look really cool here. Together with dark basics in a black, brown or burgundy red colour scheme you look really seductive. Ankle boots or chunky sneakers give you the perfect urban look. In addition, Leo accessories turn simple outfits into real eye-catchers!
There: Since the print is really striking, you should reduce it to one piece, otherwise your style looks overloaded. You also have to be careful when combining them, because tight, tight parts might look a bit too sexy. By the way: Don't touch Leo-Leggins! You can imagine why.

Our model king: The leopard style
But where does this unmistakable trend actually come from and why are we so attracted to it? It is worth taking a closer look!
The pattern has an exciting history. It is said that silk fabrics with an imprinted cat of prey fur were already around 300 years ago. However, it was Christian Dior who introduced the pattern into the fashion world in the 50s with his leopard creations. In the 80s the leo print conquered the world of rock music. Stars like Steven Tyler of Aerosmith, but also many others used the fur pattern to have wild stage outfits tailored. Fashion icon and leopard king Roberto Cavalli ultimately anchored the trend in the fashion cosmos and gave the leo look a more elegant image.
Fact is: we love the leopard style! Maybe there is a cat of prey inside of us…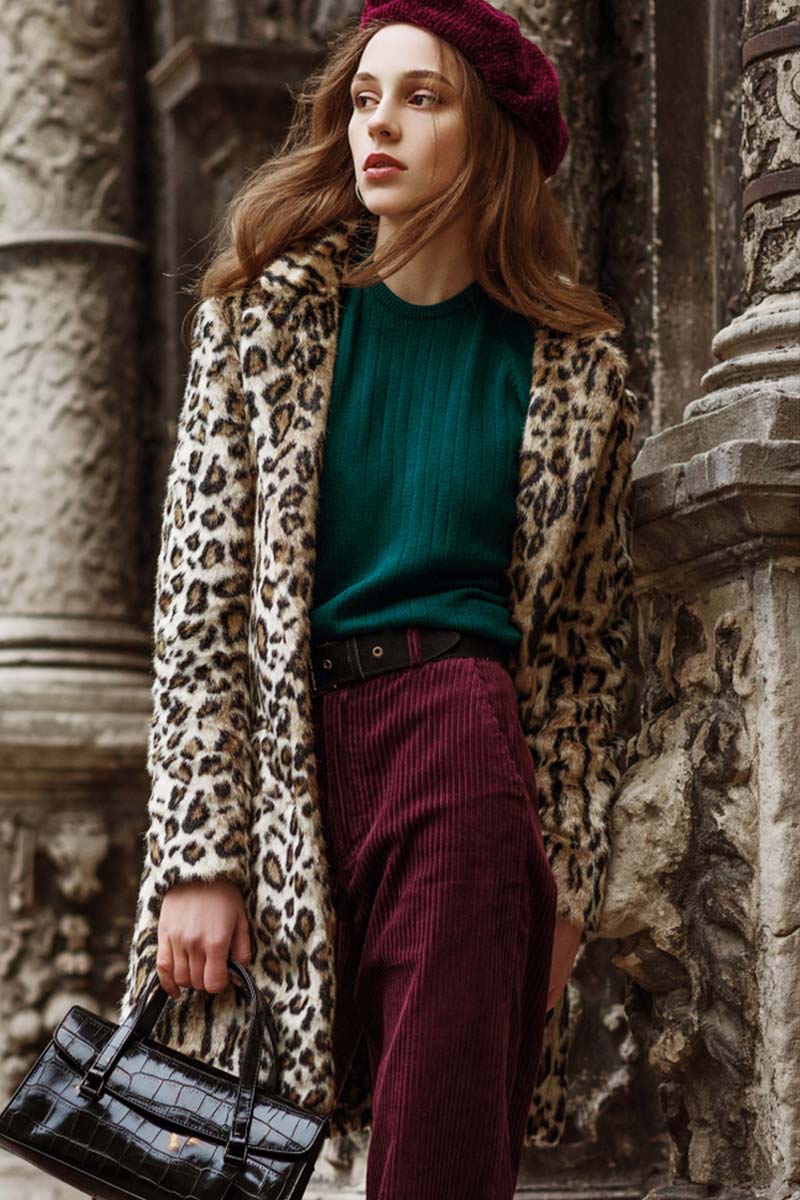 https://fivmagazine.com/wp-content/uploads/2019/03/beitragsbild-leomuster-tiermuster-trends-look-lederschuhe.jpg
400
800
Lisa-Marie
/wp-content/uploads/2023/08/fiv-magazine-logo-news-influencer-fashion-interior-travel-real-esates.svg
Lisa-Marie
2020-04-07 12:34:26
2020-11-10 16:38:42
Animal patterns: Fashion trends – jacket, shoes, coats & co.