Stephan M. Czaja
earlier start, early success. With over twelve years of industry experience, Stephan Czaja is one of the young kickstart entrepreneurs who are attracting increasing attention in the fashion world. From music magazine at a young age, it was a long way to a successful advertising agency. Since 2015 supplemented by a new, cross-media model agency. But it's not the big stage, it's the floor behind the show, management. "At fashion shows, store openings and shootings we always hear exciting stories, it was time to capture them."
Today the magazine appears in two languages and is mainly concerned with young trend topics and new VIPs such as bloggers, influencers and young top models. We travel around the world to track down the latest trends. At fashion weeks, TV shows or exclusive influencer events. In the short time we have been able to win many great names for an interview with our fashion magazine. These include German bloggers like Vicky Wanda and Luisa from Style Roulette / Blogwalk, as well as international influencers like Indyamarie Jean. Also national top models like Curvy Model Angelina Kirsch and internationally successful Super Models like Alessandra Ambrosio and Rick Genest / Zombie Boy.
Media entrepreneur & series founder Stephan M. Czaja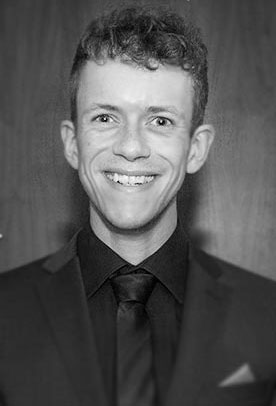 As a media entrepreneur, management consultant, speaker and owner of various media agencies (model agency, marketing agency, etc.) but also as an influencer marketing expert, Stephan M. Czaja has built up a renowned name over all these years. As a speaker, he appears before companies at an international level, lecturing in part at universities. The company portfolio includes one of the most successful German model agencies but also an influencer agency, a fashion magazine, an advertising agency, various software products including social analytics and other projects, e.g. in the real estate industry. As a book author he writes about current topics, as well as for magazines. Conquering the world is the goal. As a media expert Stephan M. Czaja is also a frequent guest in the media, from renowned formats such as Deutschlandfunk to media that reach a wider audience such as RTL or Pro7.
Advertising and Marketing: New Business with Format
With roots in advertising and marketing, his first early start at the age of 18 and development to the present day at the age of 32, Stephan Czaja has worked his way up to become one of the media experts of the future. As an expert he has been in many TV and media formats as well as RTL, Pro7, Sat1, ZDF, Deutschlandradio, WDR, 1Live, and many more. Expertise that not only the media trust, but also many companies. Stephan M. Czaja has realized over 100 projects in the area of e-commerce and online shops as well as with various customers from areas such as real estate, food, fashion and lifestyle. Today, his work focuses on marketing companies through visuals. As one of the first, Stephan M. Czaja established the best contacts early on and today reaches millions of people with his artists and partners.
Lifestyle, fashion, models, musicians and influencers
Since the era of supermodels in the nineties, models have been an integral part of advertising and the catwalks of this world. With CM Models we have established one of the brands in the fashion industry. With customers and partners from all over the world, New York, London, Los Angeles, Miami, Paris, Stockholm, Dubai, Tokyo, Hong Kong, and so on. With customers such as Prada, Dior, Dolce & Gabana, and many more, but also advertising customers such as VW, Microsoft, Mercedes, and many more. An extremely strong network that is extremely dynamic, especially due to its young structure, and thus attracts numerous new interested parties. Stephan Czaja was one of the first to gain experience in influencer marketing. Today, the agency currently represents a total reach of over 20 million contacts, an efficient marketing tool for our clients and the non-plus-ultra for young target groups. Increasingly his investments are also going into the development of artists, especially in the field of music. With strong characters and a professional background with first-class partners for young artists.
Speakers and speakers for New Economy and Marketing
Stephan Czaja has extensive national and international experience in marketing and especially in online marketing, as well as knowledge of visual sales aspects, and is often booked as a speaker for companies. Whether in Berlin at Alexanderplatz on the 37th floor or in traditional Swiss companies. Stephan Czaja's expertise and experience in the development of media and in dealing with them, as well as in setting up companies, is for many a real benchmark for young entrepreneurship. The lectures will deal with various aspects of advertising and marketing. Especially social media marketing but also influencer marketing, blogger relations, are currently in demand and on booked topics.
Our media group
Benefit from our media group and get everything from one source! Your brand advances the time advantage in conception and decision making faster than the competition. We help you to define new markets and to occupy them.