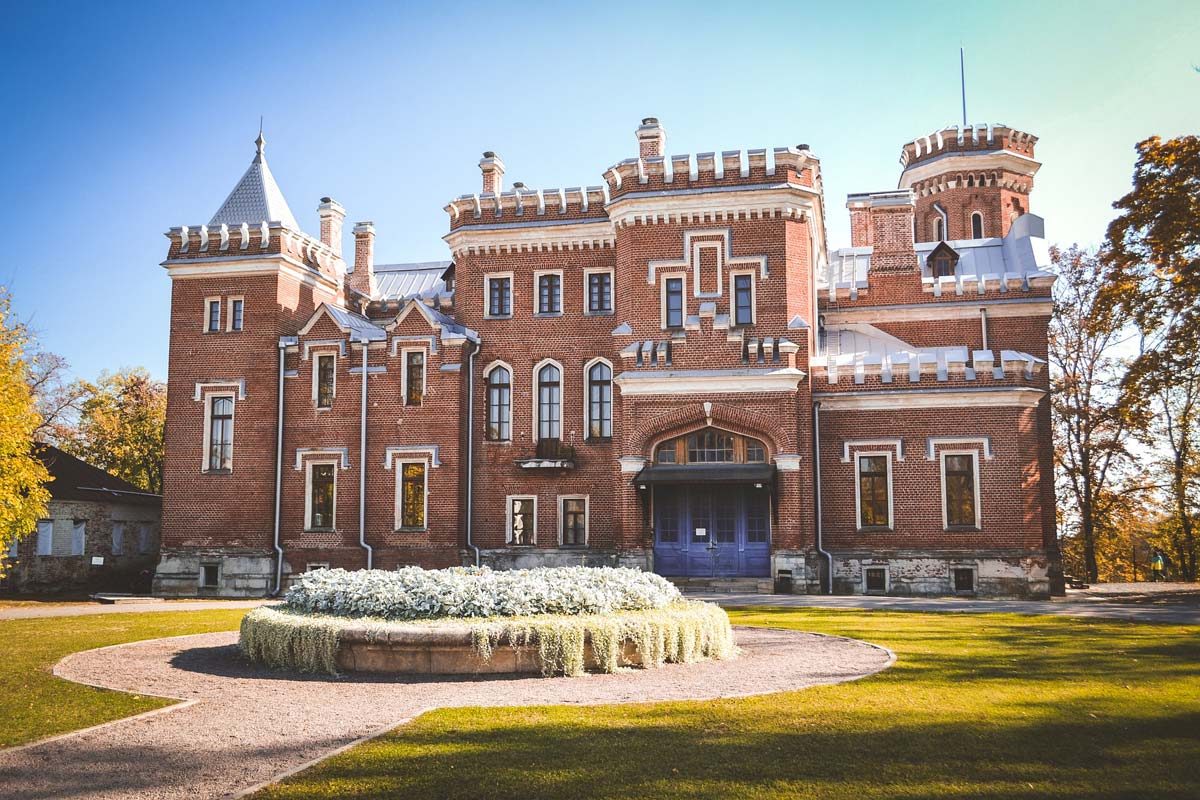 Buy + Sell in Oldenburg: house, apartment & apartments – Real Estate Agent Interview
In Oldenburg, you are sure to find the right place to purchase a property. Whether at the old city harbor the "quarter in best water location" or in the urban outskirts with families, Oldenburg offers something for everyone. Should you rather buy and rent? How good are the returns in Oldenburg and the surrounding area? And which districts are the most beautiful in Oldenburg to live in? This and more you will learn here in this article. More broker recommendations for Oldenburg. Also in Germany in our article: Realtors Germany.
Rent, buy, live in Oldenburg
A good start in the real estate world is always the purchase of the first apartment. Ingo Eden of Eden-Ehbrecht Immobilien explains in his interview with FIV Magazine his experiences with real estate in a good D-location. The return on investment here depends on the type of house or apartment. For example, microapartments have different exploitation possibilities than single-family homes. The meso location is also decisive in pricing, whether in Eversten, Thomasburg and other districts such as Haarentor and Wechloy.
This is Oldenburg in Germany:
Oldenburg again from close up:


FragranceTip.com by FIV
Rent: Contract & Settlement
After the successful purchase of the property and the execution of the purchase contract, you naturally want to furnish your newly acquired property according to your individual needs. From the living room furnishings, to the garden design, nothing stands in their way of your creative imagination.
Buy: Return on investment through real estate
In our interview, you can find out everything about real estate and returns in Freiburg. Should you buy a property in Oldenburg or is it more worthwhile to buy nearby, for example in Rastede or Wardenburg? Or you can find a property in another city in Lower Saxony.
Real estate agent interview about real estate in Oldenburg
The first condominium or real estate as an investment? In this interview you will learn the most important tips & tricks. Buy, rent, live in Oldenburg but also tips for capital investments. We ask the questions, he provides the answers.
Eden-Ehbrecht Immobilien: Interview Partner
FIV: Before we talk about Oldenburg and its real estate market and your recommendations for tenants and buyers, we would like to know a little more about your agency Eden-Ehbrecht Immobilien. Could you briefly summarize for our readers what your agency does and what you specialize in?

Ingo Eden: When we founded our real estate agency in 1999, we started with the slogan "Oldenburg's new first address for real estate". In the meantime we stand for nearly 23 years for trustful and reliable service approximately around the sales and the letting of high-quality living real estates and trade real estates in Oldenburg and environment.
Our customers and partners entrust us with high assets. Naturally, a high standard of service is particularly important to us. Confidentiality, reliability and intensive and personal communication are therefore the basis for a long-term and successful cooperation.
We are happy to be measured against this maxim every day.
Our claim is now underlined by the numerous awards and customer reviews we have received over the years. Most recently, Eden-Ehbrecht Immobilien was awarded the IDA Award 2022 for the second time. The Real Estate Service Provider Award is presented annually as an industry award by a jury of experts from BVFI, the Federal Association for the Real Estate Industry, together with the German Real Estate Fair.
Special attention is paid to reliability, service, appealing and versatile offer, trustworthiness, accessibility, communication and transparency of processes. Already in 2017, we received the coveted award and were even named one of the top 50 real estate agents in Germany in this context!
In addition to the industry awards, we are also particularly proud of our now 500 customer reviews with an average of 4.6 out of 5 stars, which confirm and motivate us every day in what we do.
The best real estate in Oldenburg
FIV: As a real estate agent in Oldenburg, which properties do you personally prefer to broker?
Ingo Eden: Of course, it is a special honor and pleasure for us when we are entrusted with so-called lighthouse projects or projects that shape neighborhoods for marketing. Such properties are always an exciting challenge, as they are often complex in structure and very long-term in marketing. It takes a lot of know-how, experience and stamina, things that we have proven to have after all this time.
The DREI HÖFE, for example, are one of these special projects that set new standards and will develop their appeal far beyond the city limits of Oldenburg. The Drei Höfe are being realized by four renowned companies that have already been responsible for a large number of projects in and around Oldenburg.
The trend-setting mixed concept combines hotel, gastronomy, retail, urban living and working on a total of 9,500 m² on five floors and a high level.
Eden-Ehbrecht Immobilien has successfully marketed a large number of such projects in the past. This proves to us again and again that we can always prevail over other market participants with personality, expertise, reliability and many years of experience!
The Eden-Ehbrecht Real Estate Team: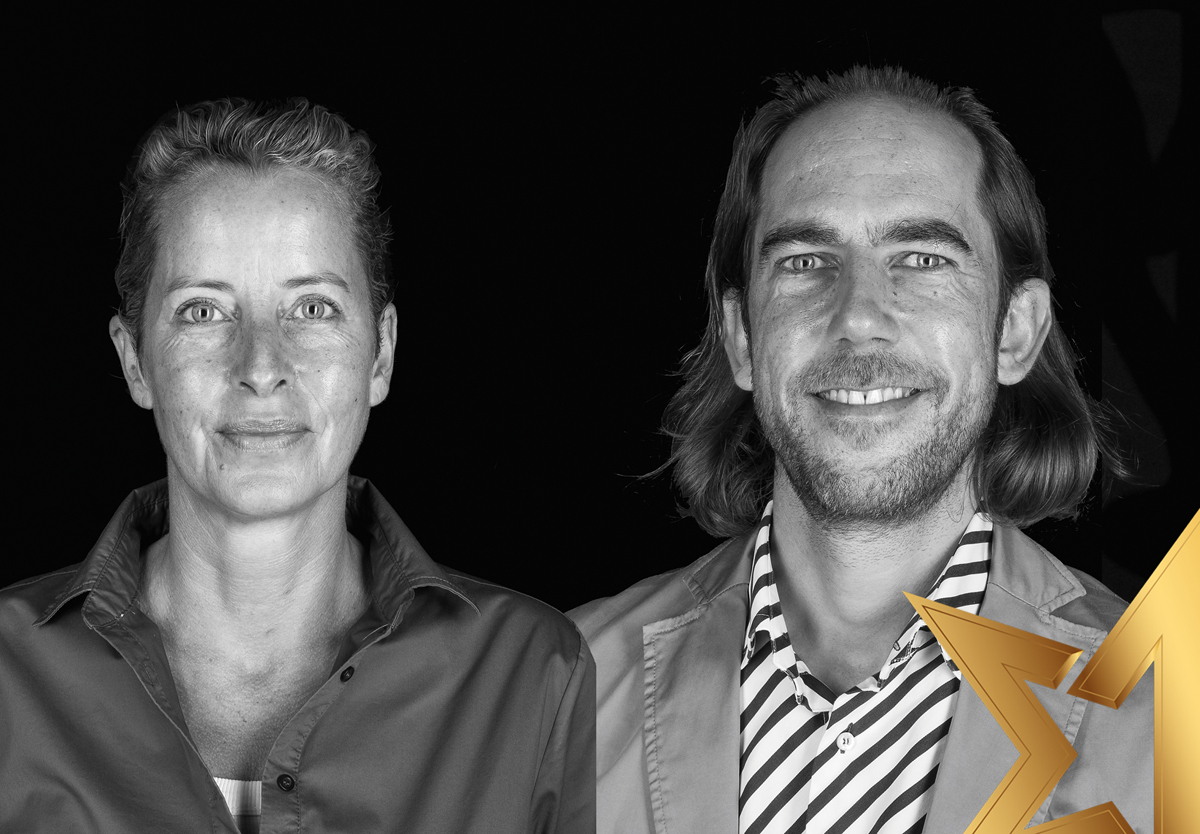 Neighborhoods with a future: leisure and families
FIV: Neighborhoods for Singles, Families & Co. – For those who do not yet live in Oldenburg and want to move to Oldenburg, which neighborhoods have a future? Where should you move to in Oldenburg if you want to live nicely?
Ingo Eden: Which district is the right one is, of course, a very individual decision. For singles and couples, the area around the Old City Harbor could be interesting. In recent years, an attractive neighborhood close to the city center has developed there in a prime waterfront location. Modern architecture, a good infrastructure paired with the proximity to various restaurants, cinemas, theaters, museums and the offers of the city are certainly very exciting for younger new Oldenburger.
Families who are looking for a house with a garden naturally have other requirements. Proximity to nature, schools and the like are more important here. They often opt for the outskirts of the city. Here, the development area on the former air base site is a possibility if you are still looking for land for a new building.
People like to live closer to the city center in Bloherfelde or Eversten.
Here, however, it is currently rather multi-family houses that are being built by densification of the older structure. It will be difficult or expensive to get hold of a plot of land for a new single-family house. If you are looking for the typical Oldenburg doghouse, you will of course be happy to look for opportunities in the Dobbenviertel or the Gerichtsviertel.
In general, however, the demand in Oldenburg has been so high in all areas for years that one has to be quite patient to find or build the house of one's dreams.
Development of the market: rising rents
FIV: Rents are a big topic, all over Germany. How has the real estate market and rental prices in Oldenburg developed in recent years and how will they develop in the future?

Ingo Eden: Demand for rental apartments in Oldenburg has been above average for years. Oldenburg is one of the few cities of its size that has grown continuously and will continue to do so for some years to come. Despite high construction activity, especially in the smaller residential segment, supply is lower than it has been for a long time. This is likely to remain the case for some years to come.
The effects of the pandemic have certainly eased the situation somewhat. Nevertheless, you should start looking early enough to find something suitable.
In terms of prices, the trend means that rents are rising steadily in both existing and new buildings. Particularly in preferred locations and in the new-build segment, we have now definitely reached big-city level in Oldenburg.
Recommendations in Oldenburg: long-term orientation
FIV: In Germany, more people rent than buy. What would you recommend to a young couple or even a single person, renting or buying in Oldenburg?
Answer: Since the situation in Oldenburg, as described above, is currently not quite easy and prices are relatively high, this is certainly a question of long-term orientation. If you plan to find your new home in Oldenburg, a purchase can of course make sense. For a limited time, renting certainly makes sense. If you are new to Oldenburg and don't know your way around yet, we like to advise you to first look for a rental apartment, get to know Oldenburg and the various districts, and then get a picture of the city on the spot.
This certainly also facilitates the search, as one can then react to offers accordingly at short notice. The dream properties at reasonable prices are rare and accordingly quickly allocated.
The first home: mistakes in the purchase
FIV: Anyone who rents in Oldenburg is relatively flexible and can move if necessary. Anyone who buys a property, whether a home or a condominium, is at least tied to the property for the long term by the loan or financing. What are typical first-time buyer mistakes from your experience as a real estate agent and how can you avoid them?
Ingo Eden: A typical first-time buyer mistake would of course be to purchase property without the support of a professional, such as an experienced real estate agent. The assessment of a property, whether new or existing, is relatively extensive and complex. If you do not know exactly what you should pay attention to, you can of course quickly make decisions that you may later regret or pay dearly. Especially in a tight market like Oldenburg, where quick decision-making is often the key to being able to buy a property at all.
As the saying goes, he who commits himself for eternity will be tested.
You should consult a specialist and not let the seller put you under pressure. Only when you are sure that the location, condition and price match your expectations should you make a decision. If any of this is still unclear, perhaps it was not yet the right object.
Incidental purchase costs and land transfer tax
FIV: The purchase price of a property is one thing, but what ancillary costs and taxes must buyers in Oldenburg expect?
Ingo Eden: The standard items here are, on the one hand, of course the land transfer tax, with currently 5% of the purchase price in Lower Saxony. Then approx. 1.5 – 2% for the notary and all necessary formalities must be calculated in. Depending on whether you buy the property through a real estate agent, you usually have to calculate up to 5.95% commission. According to the new legal situation, the seller and the buyer share the commission half each in the case of real estate for own use.
An overview of ancillary purchase costs:
Real estate transfer tax: 5%
Notary & land registry costs: 1.5-2%.
Brokerage commission 50/50: 5.95%
Oldenburg from the bird's eye view: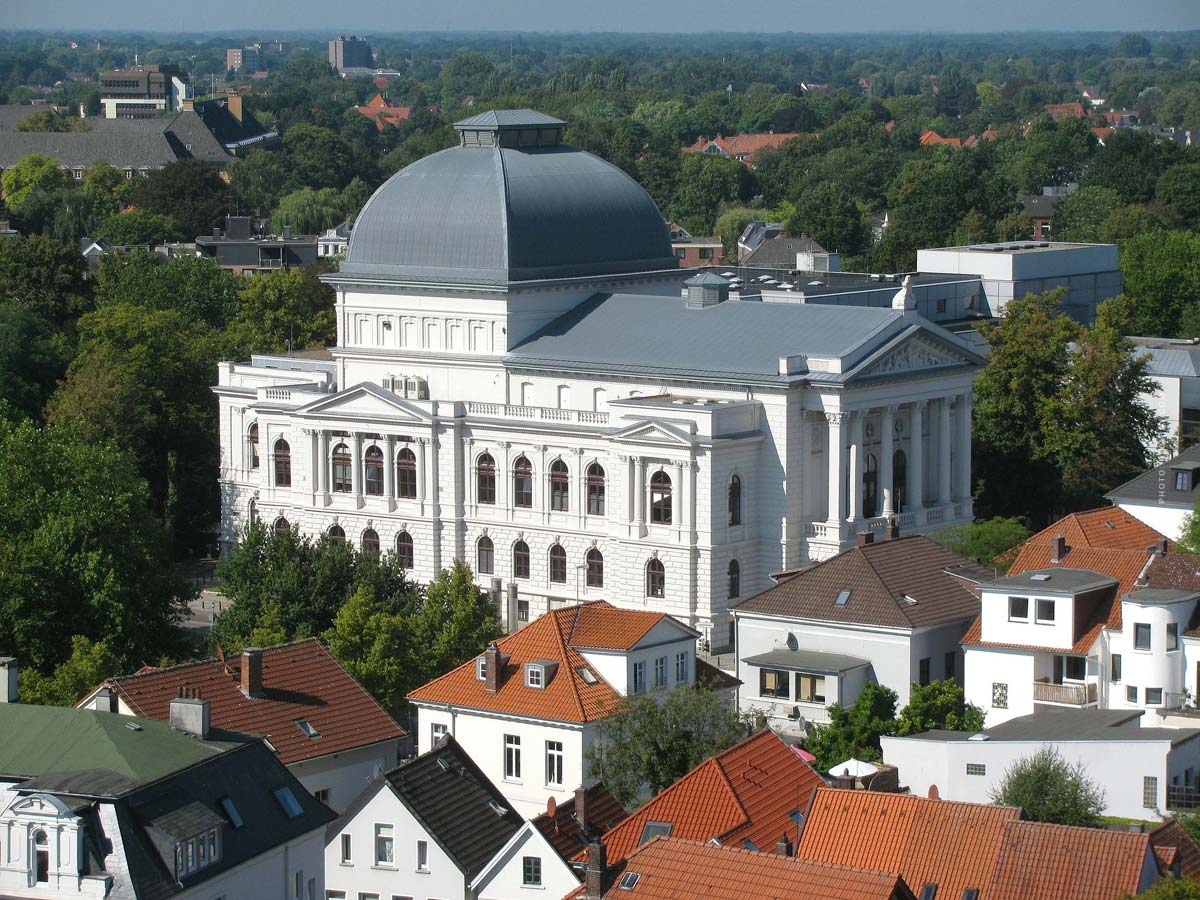 Real estate in Oldenburg as an investment
FIV: Oldenburg neighborhoods for real estate investment – Let's move on to real estate as an investment in Oldenburg, for those who want to buy and rent. If our*r reader*in decides for the purchase, with following letting: Which 2 districts or satellites around Oldenburg would you recommend to a buyer for their capital investment in Oldenburg? In your opinion as an expert, where do the most future opportunities lie?
Ingo Eden: First of all, you would have to talk about whether it should be a residential property, commercial property or mixed property for investment. Since Eden-Ehbrecht Immobilien is now definitely one of, if not the largest commercial broker in Oldenburg, there is definitely a lot of potential here for experienced investors.
The very high demand for properties of all kinds certainly does not make it easy for new investors to enter the market in Oldenburg at the moment. Project developers are currently prepared to pay above-average prices per square meter. There is a lot of competition with other investors. Experience, speed and liquidity are often the decisive factors here.
Interesting places for investments: security and sustainability
In principle, you can certainly say that any options within the beltway are very interesting and certainly sustainable in the long term. But you certainly can't go wrong in any urban area with a good, established infrastructure at the moment. New buildings with reasonable amenities and a price level in line with the market are currently not vacant for long in any urban area.
Interesting satellites have certainly always been Bad Zwischenahn and Rastede. But also the areas between the satellites and the urban area have become very interesting in the meantime.
What is certainly important in the long term is above all sensible financing, control of construction costs and price expectations in marketing. If an owner is dependent on having to rent out his property at very high prices per square meter for over 30 years, this can become problematic at some point in the face of demographic change and declining demand.
The best types of real estate in the city
FIV: In your opinion, what type of real estate has a future in Oldenburg, what should one invest in? Small, large, existing, new construction?
Ingo Eden: The most popular form of investment at the moment is certainly the new multi-family house. 4-family, 6-family, 8-family, 12-family, depending on the property and the available liquidity. Especially the densified properties in popular urban areas are certainly attractive in the long term. With possible proximity to university, police academy or even clinics, smaller residential units are probably the right choice.
In structurally more mixed areas, a reasonable mix of smaller, medium and larger units will ensure long-term rentability. If you're lucky, you can certainly buy an existing property with several parties in areas close to the city center, such as the Dobbenviertel or Gerichtsviertel. In the recent past, however, these have tended to be lucky cases.
The market for commercial real estate is certainly even more specialized. The opportunities to invest here are mainly used by expanding companies or strong project developers.
Living room of an apartment in Oldenburg: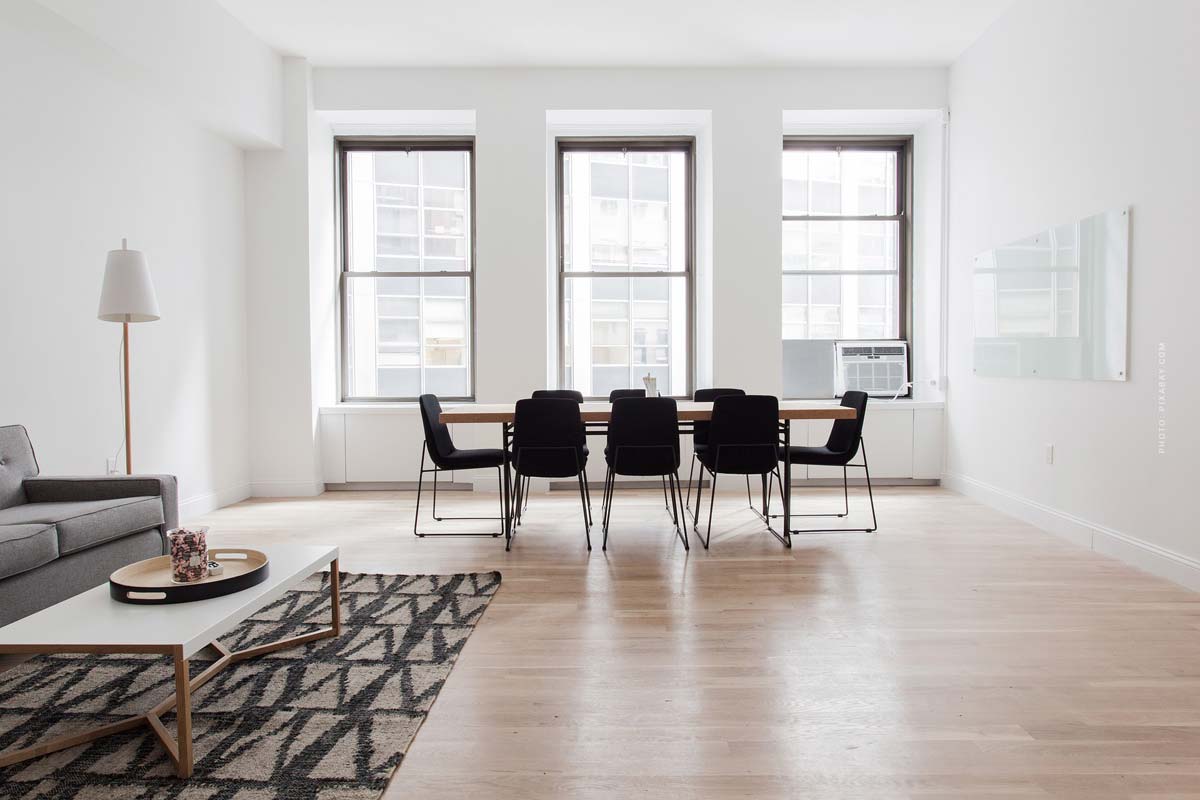 Tips for selling real estate: expertise & experience
FIV: Finally, one more question: You had mentioned the typical mistakes buying a property. Many buy, but some also want to sell. As an experienced real estate agent in Oldenburg, what tips can you give to those who are selling a property for the first time? What are the first steps and how do you successfully sell a property in Oldenburg?
Ingo Eden: The first and best step would of course be to call or email Eden-Ehbrecht Immobilien. We have the expertise and experience to accompany the entire process from the first to the last step and to lead it to success together. As a seller, you certainly don't do anything wrong, but everything right.
But seriously. If you want to sell a property in Oldenburg, we would recommend doing it together with a "professional" such as a real estate agent like us. Assessing the condition, market value and chances of selling are a bouquet of challenges that you don't necessarily get right the first time. This is where experience will make a significant contribution to success.
Many owners think, if you carry out a free real estate evaluation on the Internet at one of the popular portals "evenly", that they are then already well positioned. Here often only data are queried, in order to sell these then further to a broker. These companies act first of all in their own interest.
With real estate agent to successful sale
So recommendation would be to find out who are the best local real estate agents that can help you sell. After all, they still know the market the best. Look for customer reviews, experience, references as well as prompt communication once you have made contact. Invite a selection of 1, 2 or a maximum of three agents to meet them in person and show the property.
You will then usually receive appropriate estimates and valuations for the sale of the property. When making the comparison, it is especially important not to go by who gives them the highest selling price. That would be too easy.
In a hotly contested market like Oldenburg, some sellers like to use this method to get orders quickly. Because owners would naturally like to sell at the best possible price. But if the stated selling price is 20-30 percent above market value, disappointment quickly follows, with a reduction in the selling price.
Cooperation in the sale: important documents
Above all, sellers should listen to their gut feeling as to who they could imagine working with, regardless of the final price. The sale requires quite intensive assistance in terms of documents, appointments and so on. Above all, the "chemistry" should be right.
Some sellers use the information of the brokers, in order to sell the real estate then nevertheless themselves, because you shun perhaps the meanwhile half commission. That must know then everyone itself.
As one of the most and best rated real estate agents in Oldenburg, with over 20 years of experience and countless references in all areas, we are of course convinced that it definitely makes sense to sell a property with a professional at your side. The result will usually always be better than if you try it alone.
Thanks to Eden-Ehbrecht Immobilien for the interview!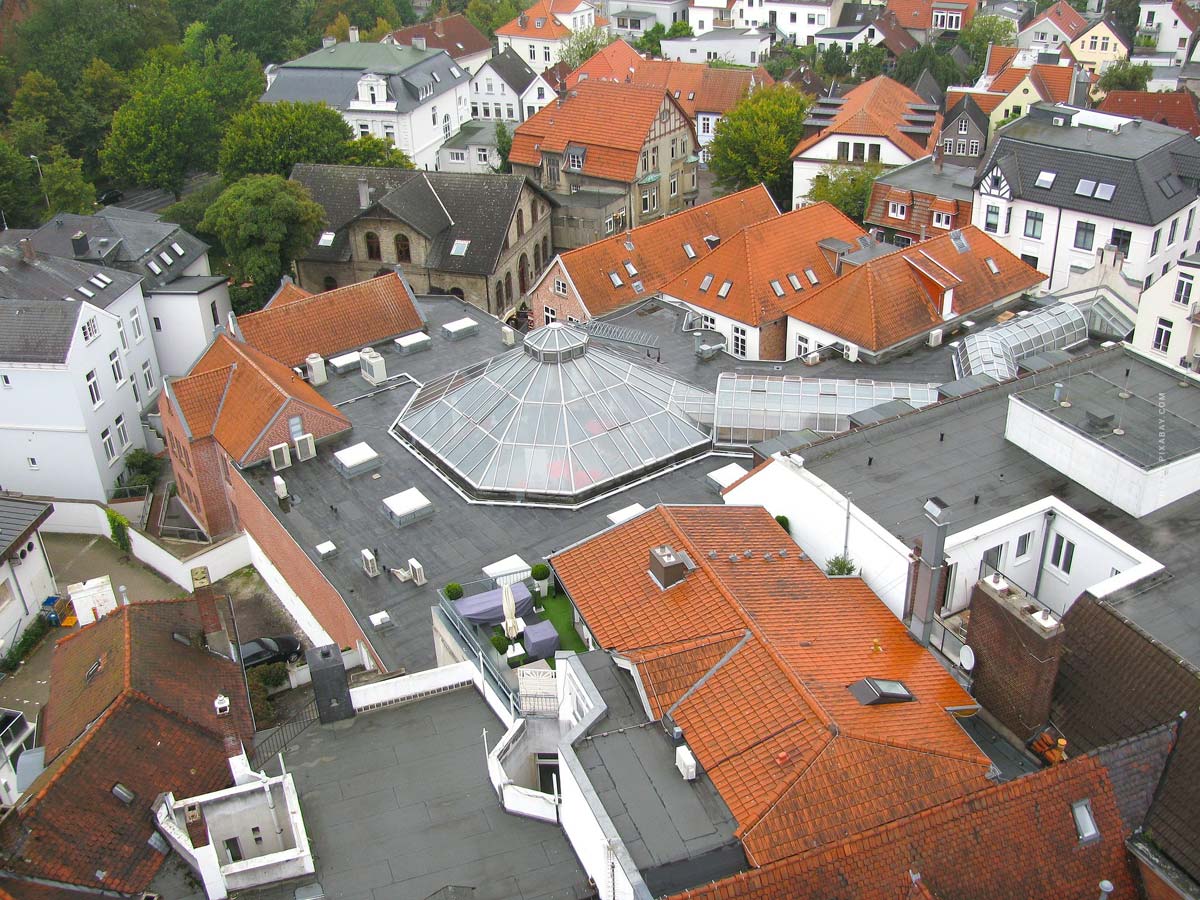 Buying your first apartment: Owner occupation or capital investment
You want to realize the dream of the first own property, but do not know where to start? Learn everything about the first home and the most important steps in our article.
Rent, buy, live in Oldenburg
For the realization of their dream of the first home, whether you rent or buy, and how to achieve the maximum return in Oldenburg learn in our article about realtors in Oldenburg.
https://fivmagazine.com/wp-content/uploads/2022/03/makler-immobilie-haus-mehrfamilienhaus-appartments-wohnung-stadt-schloss-wald-architektur.jpg
800
1200
Lisa-Marie
/wp-content/uploads/2023/08/fiv-magazine-logo-news-influencer-fashion-interior-travel-real-esates.svg
Lisa-Marie
2021-12-08 10:56:12
2022-04-14 16:20:01
Buy + Sell in Oldenburg: house, apartment & apartments – Real Estate Agent Interview