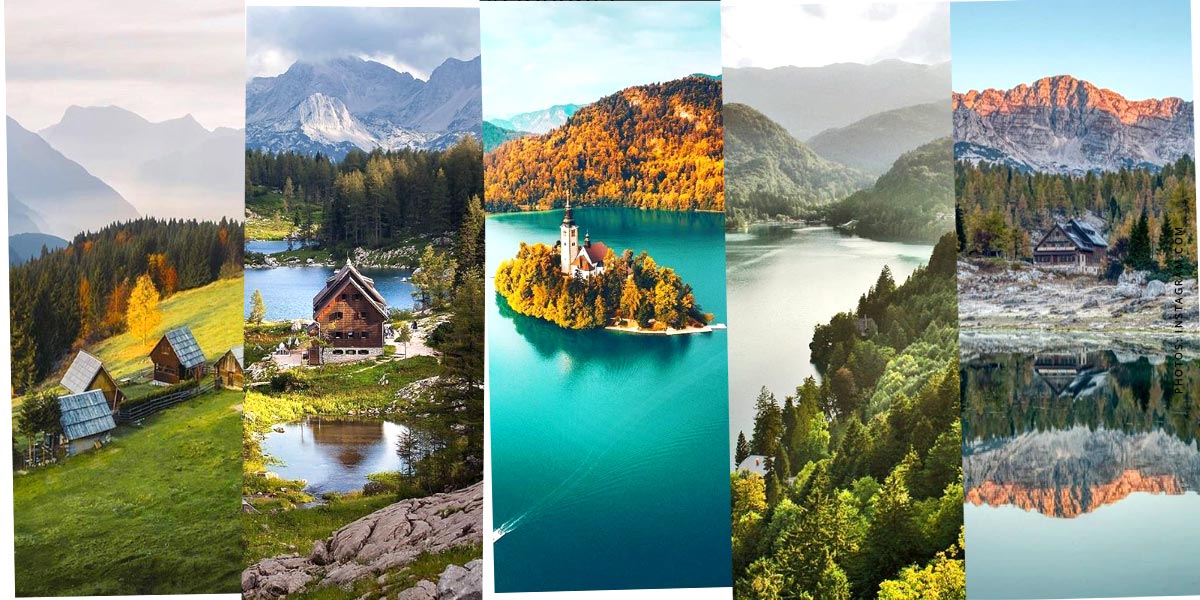 The right outdoor clothing in any weather – and is there organic or fair fashion?
If you are often outdoors for a longer period of time, you should definitely get suitable outdoor clothing. This is not only useful in autumn and winter or when it rains.
Because even for hot summer days there are garments that make outdoor time much more pleasant than others. So do you need different outdoor clothing for every season or are there a few tricks to be well prepared for all weather conditions from January to December with just a few pieces of clothing? And many people are asking more and more frequently: Is there also sustainable outdoor clothing available? Fair, environmentally friendly outdoor fashion brands? Here are the answers.
The double function of outdoor clothing
Depending on the weather, outdoor clothing should prevent the body from getting wet in rain or snow and cooling down in cold or wind, while at the same time being so permeable
must ensure that the body does not sweat even under exertion, because body heat and moisture can easily escape through sweating instead of accumulating. A classic raincoat or a thick down jacket is therefore only suitable for outdoor use to a limited extent. Although both protect against the elements, they also allow the body to quickly bathe in sweat during above-average exercise because they lack breathability or air permeability. Real outdoor clothing, on the other hand, combines weather protection with good climate management for the body.
These two goals can only ever be combined to a limited extent in a single garment. After all, breathable and waterproof properties are only compatible to a certain extent. For example, if a jacket is to be particularly breathable, it cannot at the same time be above averagely waterproof, and vice versa. When buying such a jacket or other outdoor clothing, it is always a good idea to check the manufacturer's specifications for ideal ambient temperatures or the water column, which indicates how much water the clothing can withstand before the first drops penetrate. From a water column of 1,000 ml textiles are already considered water-repellent. However, clothing only becomes truly waterproof from water columns of 15,000 ml upwards. Then they can withstand even longer, pouring rain. The RET value indicates whether it is still breathable. The lower the RET value, the more breathable the garment is.
Outdoor alternative: onion skin principle
A similar membrane is also needed in the fabric, so that protection against wind is also provided. This is not automatically given in every outdoor clothing. Supplementary
Thermal insulation can then be provided by a fleece fabric on the inside. Under this, often only a breathable T-shirt is sufficient to complete the weatherproof outfit. Otherwise also
a lighter jacket can be worn over a fleece pullover and the shirt. This structure then goes in the direction of the onion-skin principle. Which is better: wear a few multifunctional garments or rather several garments with simple outdoor features on top of each other?
There is no clear answer here. But apart from personal taste, there are a few arguments in favour of the onion-skin principle. First of all, real jack-of-all-trades for outdoors are always comparatively expensive and secondly, they lack the flexibility to adapt spontaneously to rapid changes in weather. This is especially true when it suddenly gets noticeably warmer. With onion-like clothing, one layer – for example the sweater – is then simply taken off, and yet no one is then left standing in nature just wearing a T-shirt. On the other hand, this clothing principle also requires some experience with the individual items of clothing or the reactions of one's own body during activity and changing weather conditions. Otherwise, the day is quickly determined by constantly putting on and taking off individual layers of clothing.


FragranceTip.com by FIV
By the way, a certain material does not determine whether outdoor clothing is suitable for all weather conditions. With the advent and boom of this clothing, the impression was created that only ultra-modern synthetic fibres can offer perfect protection in wind and weather, but this is more in the category of advertising fairy tales. There is no doubt that the many synthetic functional fibres have positive properties in wind and weather. Despite all their pleasant and high-tech-sounding brand names, however, they remain predominantly derivatives of typical synthetic fibres such as polyester or polyamide and are thus ultimately derived from crude oil. Sustainability looks different. An example shows that it can just as well be different and more ecological:
Hess Natur using Bio-Technology
The company Hess Natur from Butzbach has been one of the pioneers for organic and fair trade clothing since the seventies. Hess Natur is committed to fashion resources
gentle processing – until today. Already for years, the company has also been showing outdoor fashion made of pure natural fibres.
Because natural fibres such as various types of wool, hemp or silk have a very long tradition as outdoor clothing in all weathers. However, hundreds of years ago people knew
or thousands of years, they did not know that they were making outdoor clothing from it, simply because they were looking for material for comfortable, versatile and warm outerwear. This
they early on found wool or hemp. These fibers warm when it's cold, and cool when it gets warm. Even in humid conditions, these properties are not lost so quickly,
while the wool alone can repel a certain amount of moisture. Some species – like the wool of the merino sheep – are also very soft and do not scratch the skin.
While synthetic fibres develop unpleasant odours even after light sweating, wool or hemp offer a clear advantage here: their molecular properties give
give them an antibacterial effect. They are odourless and instead of washing them, simply airing them is often enough to freshen them up again.
These are the materials from which ecological outdoor fashion is created in Butzbach in Hessen – fairly traded, from sustainable cultivation and with respect for animal welfare. The
Hesse takes responsibility for this with many projects all over the world and shows the ways of their clothing from the cultivation of wool or the life of the merino sheep to the
various production sites right through to the retail trade with full transparency. Here you can trace every single step that an item of clothing has taken that you are currently
in your hands. In addition, you are guaranteed the labels of various well-known organisations, all of which regularly check the production of this clothing.
Even where the outstanding properties of the natural fibres are not quite sufficient for real outdoor use, only natural means can be used to improve them. This applies to
Example for weather jackets. Here, the natural fibres are given a supplementary protection of natural oils or waxes to prepare them perfectly for rain or wind. At
this clothing contains everything that modern outdoor fashion should be able to do. It shows the full potential of nature and thus makes another important statement about why we want to use nature
must be preserved and protected at all costs – for example with fair-trade, ecologically produced textiles such as these.
https://fivmagazine.com/wp-content/uploads/2018/05/slovenia-travel-journey-nature-green-tree-blogger.jpg
600
1200
Lisa-Marie
/wp-content/uploads/2023/08/fiv-magazine-logo-news-influencer-fashion-interior-travel-real-esates.svg
Lisa-Marie
2020-04-08 11:56:15
2020-11-11 11:05:50
The right outdoor clothing in any weather – and is there organic or fair fashion?