Cartier: The most expensive jewellery – necklace, bracelet, watch & co.
Cartier- stands for luxury. Some of his masterpieces are immeasurable in value. That's exactly why we want to give you an insight into the world of Cartier today. Highest royal celebrities like Kate Middleton wear Cartier as well as the super rich on this planet. Accordingly, the price of jewelry from the jewelers is high. Cartier is more than just a brand, behind Cartier is a part of the most successful jewelry experts who produce exclusive unique pieces. Gold, platinum, diamonds, at Cartier only the finest materials are processed in the most filigree elements.
Cartier – Master jewellers
Before Cartier became a major international jewellery brand, one man ensured its original success, Cartier himself. His jewels were so innovative and expensive that they were quickly traded in the highest circles.
King of Kings – Cartier the Jeweler
At the beginning of the 20th century, the English King Edward VII called Cartier "the king among the kings of jewelers". It doesn't get any higher than that, and so to this day Cartier is synonymous with exclusivity, luxury and the most filigree jewellery as the finest materials.


Germany - Spain - USA
Edward VII's appreciation was absolutely right. Cartier's refined elegance, its innovations in manufacturing and workmanship, have been expressed in every piece of Cartier jewellery ever since.
Cartier today: State-of-the-art for Schuck
Not only Edward VII, but also the Duchess of Cambridge, Kate Middleton, of course wore Cartier when she married Prince William. Everyone was enchanted by the royal family's Cartier halo tiara, which Princess Kate Middleton wore. But she is also seen wearing Cartier in private, for example, a Cartier balloon bleu watch. Royals, celebrities, industry giants, many swear by the master jeweler.
As you would expect from a jeweller with an excellent reputation, elegance and fine taste, Cartier's world famous jewellery is extremely sought after and this is reflected in the price of each piece.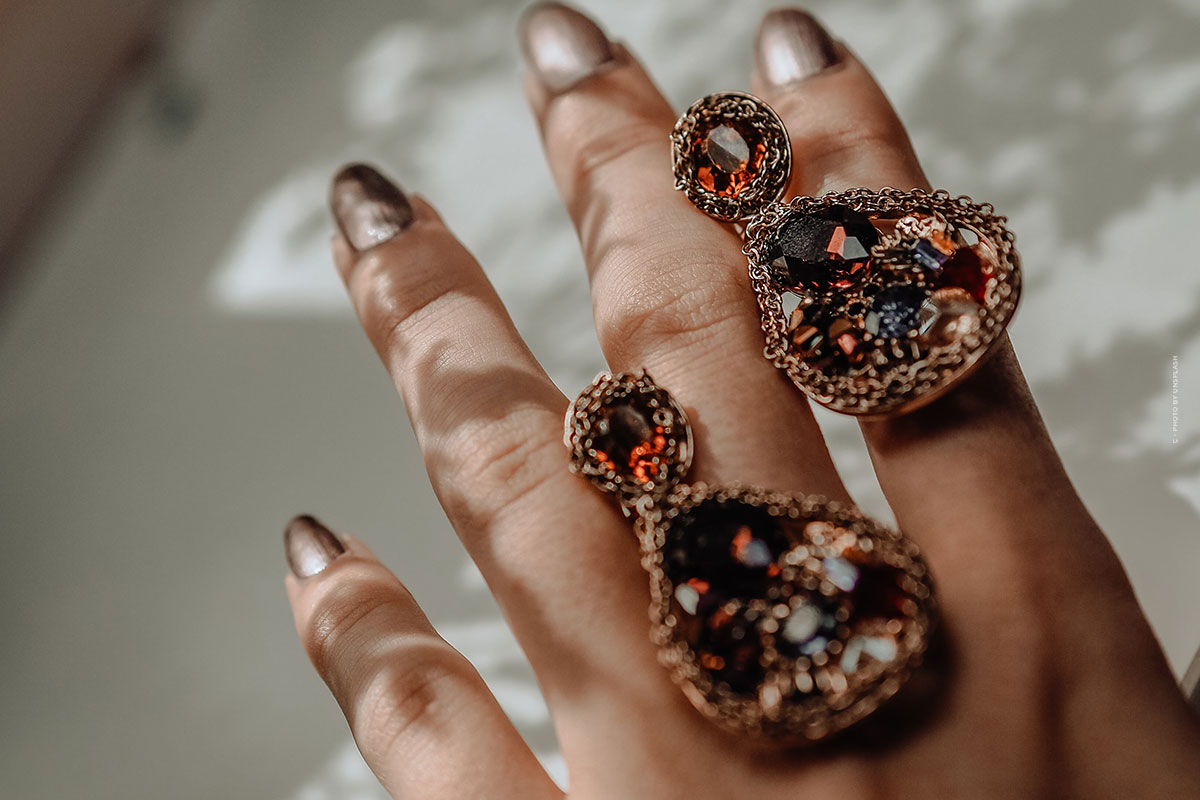 Jewellery – The most expensive Cartier creations
$27.4 million for the Hutton-Mdivani jadeite necklace, $11.8 million for the La Peregrina necklace, and $7 million for the Diamond Panther bracelet! Want to see even more? We've rounded up the top 10 most expensive Cartier creations for you!
Hutton-Mdivani jadeite necklace – $27.4m.
This Cartier necklace, made of emerald green jadeite beads and secured with a ruby, diamond, platinum and gold clasp, was sold at auction to the Cartier Collection in 2014 for $27.4 million. This famous necklace was owned by Barbara Hutton, heiress to the Woolworth fortune, and Princess Nina Mdivani.
La Peregrina necklace: $11.8 million.
Is it art, is it jewellery or is it both? The La Peregrina necklace is a statement of timeless elegance. Cartier designed this necklace for one person to wear: Elizabeth Taylor. The embodiment of an enormous statement pearl, equivalent to 55 carats, is arguably Cartier's best work. The fact that the pearl itself has a history of its own, having been worn by the Spanish queens Margarita and Isabel, adds to the mystique and beauty that surrounds this exceptional piece.
Diamond Panther bracelet: $7 million.
This Cartier-designed bracelet sold for a world record £4.5 million at a Sotheby's auction in 2010, becoming not only one of the most expensive Cartier items, but also the most expensive bracelet ever sold at auction. The onyx and diamond panther bracelet with its mesmerizing green eyes once belonged to Wallis Simpson, whose passionate affair with Edward VII led to his abdication.
Diamond Emerald Ring: $6.2 million.
Sold at auction in Hong Kong in 2017, this diamond emerald ring is the most expensive Cartier ring ever sold. The 5.31-carat diamond sits between two pear-shaped emeralds in a bed of 18-karat yellow gold. Like many of the items on our list, this one is one of a kind.
"Secret Watch" with Phoenix decor: $2.7 million.
This is a unique Cartier watch that is shaped like a phoenix. Although it is not noticeable at first glance, there is a watch somewhere. The watch is made of 18 carat white gold and coated with rhodium. The eyes are emeralds, and it features a 3.53 carat pear and portrait cut diamond. The whole is covered by 3,010 brilliant-cut diamonds with a total weight of 80.13 carats. The timepiece is part of the Merveilles du Nil de Cartier collection.

Diamond ring: $2 million
Giving a far more contemporary feel to the second ring on our list, this piece is simply stunning. A blue pear-shaped diamond sits between two heart-shaped pink diamonds. In total, the ring is set with 5.19 carats worth of diamonds. Like the Cartier Diamond Emerald Ring, this piece was auctioned in Hong Kong, this time in 2016.
Large Blue Balloon Tourbillon Diamond Watch: $1.07 million.
Time for another watch. Unlike the Cartier-designed diamond Panther bracelet, this time we can talk about something you could actually wear on your wrist – an extra-large Cartier Ballon Bleu Tourbillon diamond watch that sold for $1 million. Set with baguette diamonds, the slate grey dial of this sunburst satin-finished piece measures 46mm in diameter.
"Extra Large Platinum Watch" with complex mechanism: $500,000.
This timepiece is a limited edition as only 15 pieces were made. It has a platinum case with a length of 43 millimeters, a width of 34 millimeters and a thickness of 10.7 millimeters. It has a transparent case back and a black alligator leather strap with a folding clasp. The dial is silver-colored and guilloché, with Roman numerals and blue apple-shaped hands. It also features a perpetual calendar, chronograph and power reserve indicator. Sub-dials are located at 12 o'clock, 3 o'clock and 6 o'clock, while the tourbillon is visible at 9 o'clock. The movement is hand-wound and the watch is water resistant to 30 meters.
Rotonde Tourbillon Chronograph Platinum Watch: $240,000
The Cartier Rotonde Tourbillon Chronograph Platinum is a limited edition watch of only 50 pieces ever made. The round platinum case measures 45 millimeters in diameter and 15.7 millimeters in thickness. It has a transparent case back and a black alligator leather strap with a platinum double adjustable folding clasp. The openworked slate grey dial has Roman numerals and blue sword-shaped hands. There are chronograph sundials at both 3 and 9 o'clock. Winding the timepiece is done manually. The watch is water resistant up to a distance of 30 meters.
Extra Large 47 MM Ballon Bleu Chronograph Diamond Watch: $233,000
This extra-large chronograph measures 47 millimeters in diameter and is 15 millimeters thick. Its case is made of white gold and weighs 18 carats. The case back is transparent and the bezel is set with two rows of diamonds. The bracelet is also made of white gold and set with diamonds. It also has a rhodium-plated opalin dial and diamonds with blue sword-shaped hands. The date display is at 9 o'clock, and the chronograph sundials are at 3 and 6 o'clock. It is self-winding and water-resistant to 30 meters.

The Patalia Necklace – Priceless?
The only way to end such a list is with the story of the Patalia without a necklace. One of the most exquisite pieces of jewelry ever made, the fact that Cartier produced it should come as no surprise. The necklace contained rubies, nearly 3,000 diamonds, and 7 huge diamonds ranging from 18 to 73 carats each. This alone would secure the Patalia necklace a spot on our list, but it also contained another diamond, a huge yellow diamond known as the Beers diamond. This is the seventh largest diamond ever recorded.
The story behind the jewel
In 1957, the necklace disappeared. One day, 40 years later, a Cartier employee found it in a second-hand jewellery shop – unfortunately, the diamonds and stones were missing. Fully restored to its former glory, it would be so expensive that even experts cannot put a price on it.
It's a fascinating story, but just before you head off to check out your own jewelry, it's worth noting that the Beers diamond resurfaced and sold at auction in the 1980s for $3.16 million.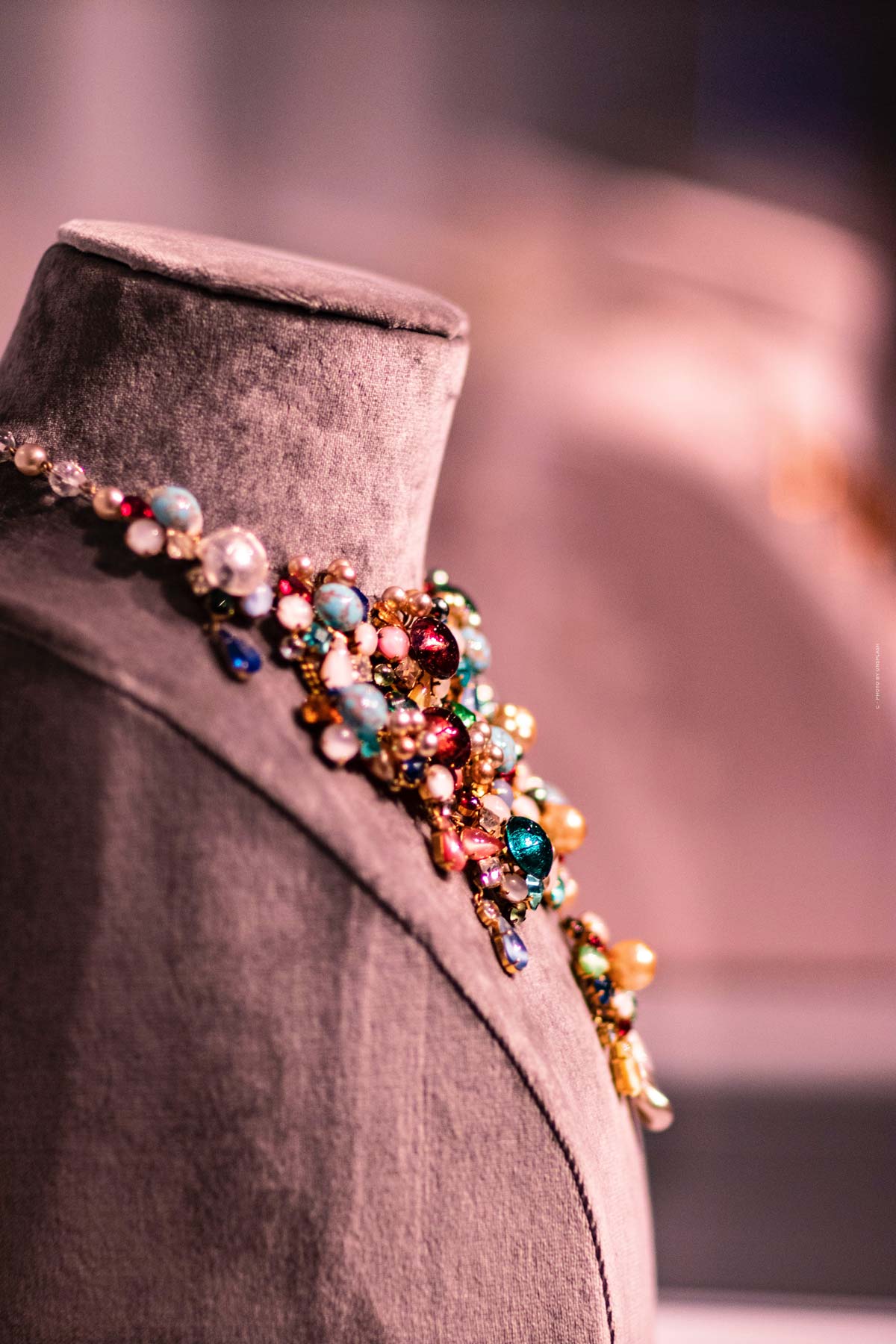 https://fivmagazine.com/wp-content/uploads/2020/03/wristwatch-cartier-auctions-exclusive-luxury-watch-men-magazine-luxusuhr-magazin-preis-price-details.jpg
720
1280
Lisa-Marie
/wp-content/uploads/2023/08/fiv-magazine-logo-news-influencer-fashion-interior-travel-real-esates.svg
Lisa-Marie
2020-09-04 12:04:54
2020-09-04 12:04:54
Cartier: The most expensive jewellery – necklace, bracelet, watch & co.