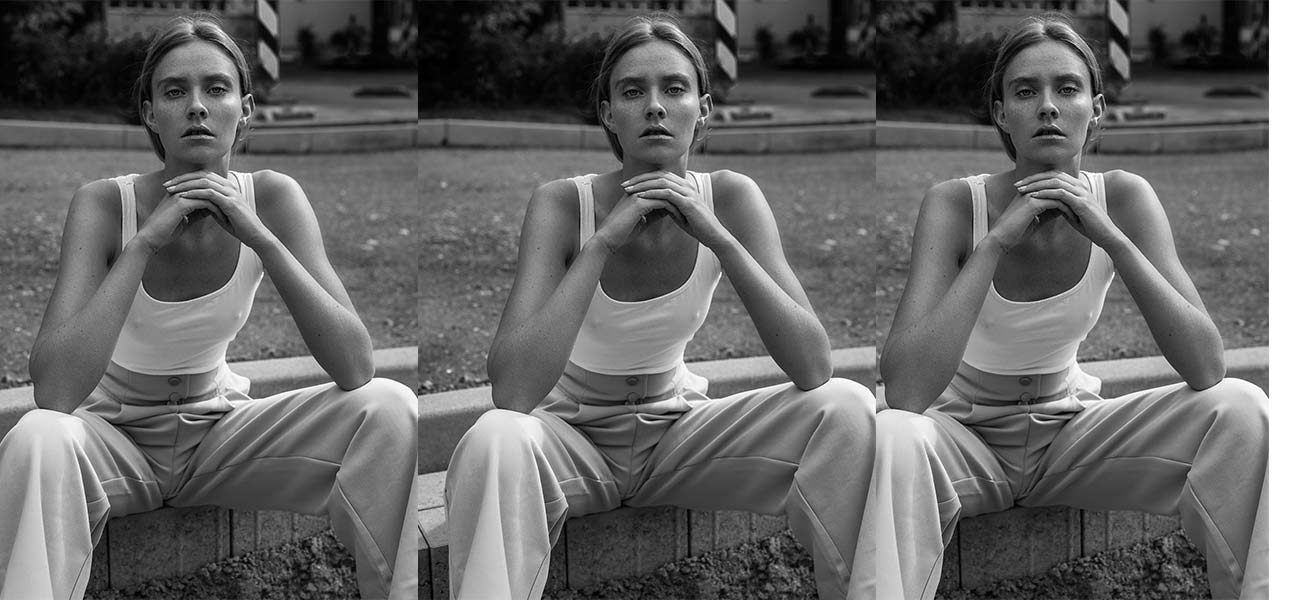 Between catwalk and bathroom: Sandra Hunke is a model and plumber at the same time
Sandra Hunke – a real multi-talent. She is not only a model and TV star, but at home in her village she is a plumber. Especially this mixture makes her so likeable and inspires us again and again. She completely unpacked with us: her engagement at a fashion show, her path to modeling, her new partnership with Hansa Armaturen. There is some news!
Activity and joy – Sandra loves what she does
Hello, dear Sandra! Plumber, TV star, model and brand ambassador – you are quite a busy bee. On top of that you're engaged and you also have a horse, tell me how do you do it? How do you get so much under one hat?
Everything I do I do not do as a task, but it is life for me.
When you list it like that, it really sounds like a lot of work(laughs). But it's not for me, it's not a hat I wear but a sunshade and only the most beautiful rays get through to me. It's these two qualities that have been with me my whole life, activity and joy, and they are both a curse and a blessing.
At 16, she already had more manual dexterity than most men today
As a young girl, I had to learn how to deal with it first. I could never just sit still and certainly not do tasks that did not give me pleasure. I didn't sit still when I had my first English lesson and the teacher took this as an opportunity to insult me right at the beginning. And there they were, my two problems! Sitting still and doing something I don't enjoy. So I decided to help my father in the workshop. Here I could create something with my hands, here I had joy.


FragranceTip.com by FIV
But at that time I was only six years old and lived in a village of 800 inhabitants, there were people who spoke Low German but nobody spoke English. If someone had told me then that years later I would be travelling all over Europe and English would be the world language, maybe I would have forced myself to listen. Well, I stayed true to my characteristics and at 16 I already had more manual skills than most men today. That's why I did an apprenticeship as a plant mechanic (plumber). Probably because I always liked to bathe as a child, I could splash around in the water for hours, also a characteristic I have kept until today. A good glass of wine and water on my skin, bathing is a bit like floating. And so I decided to build the most beautiful baths in the world.

Sandra about her fiancé Marc
What was normal for me, people felt as extraordinary and so I then came to television, they wanted to report on it, a woman plumber (gas, water, sanitation) as a profession. As a result, I was discovered as a model and later I was also allowed to become a brand ambassador for the articles that inspire me so much. Water faucets from Hansa, for example, they have a rosé gold faucet from which a unique water jet comes out.
I met my fiancé and love, he has a farm and managed Schlager and Mallorca artists. We met each other on Mallorca at that time. I was for a shooting on the island and in the evening we went with the crew to the Megapark. There the car dealers (RTL known Mallorca singers) sang their song "Superhupen". "When I see you, I think of a car, because your horns are so beautiful," was the refrain, which thousands of people sang along.
And I turned to my model colleague and said, who writes such crazy songs, there stands Marc (my current fiancé) and said: I! And after a bottle of vodka I not only liked the song but also fell in love with him. A farmer and manager. He is with me on the horse and also supports me in my projects as a model. And together we live and work and the borders blur and I don't feel that what I do is a task but it is life for me. To move and to have fun with what you do. Activity and joy, as you can see, I still follow my two passions.
https://www.instagram.com/p/BaVlr1mjU1T/?taken-by=sandra_hunke
From village girl to model

Your modeling career started with the victory of the Handwerker Modelwahl. How did you decide to apply there in the first place? Did it bring you a lot of success right away and the contract to the model agency came directly through it or did you apply specifically for modeling afterwards?
A friend of mine entered me in the Miss Handwerk competition and it was a great experience. The election was accompanied by media and then I got a call from a TV production company, they were looking for someone for "The Cinderella Project" on RTL2. In the TV documentary, a poor girl swaps her world with a rich one for 14 days. For this there was 1500€ fee, that's how much my dream saddle cost and with my apprentice salary as a plumber an unattainable dream.
They promised me luxury, beach and sea, all things I have never seen. So I made short hand with, I was flown to Marbella, here awaited me a C celebrity, she was looking out for a somewhat stocky woman, because she knew that I am a plumber and thought, for this you can not be too petite. With that foresight, she set up a shoot on the beach. She probably wanted to score points and look good in a bikini next to me the plumber. After she turned again and again at the airport in the round, I then simply approached her.
CM Models Invited Sandra To The Casting
After the shoot on the beach in Marbella we both learned something. She, that craftswoman can also be beautiful and I, that good model agencies have their eyes everywhere. Because with the landing approach to Paderborn my email inbox also updated itself (a European tariff for my mobile phone, I could not afford at that time) and there was the email that should change my life again. The model agency CM Models, have invited me to the casting.
At home I googled the name and found out that CM Models was voted one of the best agencies in Germany. The Bravo for example, the magazine of my youth, wrote only positive about this model agency. So I went there without further ado and the casting became a great collaboration until today.

Despite the glamorous jobs you get, you don't give up your work as a plumber and your life in the village. What excites you so much about the craft and the village that you wouldn't trade it for the Top Model Life?
It is the mixture that makes me happy. On the one hand the village life, the manual work, riding through the woods with my horse but then again the pulsating city life, the great designer clothes, the lightning storm on the catwalk. Both have their charm and I don't want to miss either and there is room for both under my parasol. By continuing both professions, it also gives me the freedom not to accept every model job.
You already notice, my two characteristics have remained until today, I only do what brings me joy and challenges me positively. For example, I once got a model offer from an online singles exchange, should say on TV, I date online now, I have rejected. I'm not single and then I don't want to pretend to people. That is cheating for me.
Sandra only does the jobs she really enjoys.
Having both jobs gives me the financial freedom to only take on the modeling jobs that I enjoy. Fashion week, magazine shoots, fashion shows for great designers, brand ambassador for products I love myself. You'll never see me advertising on Instagram and the like for something I'm not convinced of myself. When I see some of the influencers with their 1000 different types of makeup, if they really smear it all over their face, their face will fall off at some point. I also use makeup, and it can support the natural look great, but I build me with the stuff no new face.
Guys who used to say mean things to me now whistle at me in the street.
Especially in small communities, there is often a lot of gossip. You are certainly not exempt from that. Do you sometimes get slander about you and how do you deal with haters?
My school days were no bed of roses. If you're a redhead kid with freckles and look extremely lanky because of your height, you'll quickly become a bullying victim. How many mean things are said about redheads?! I've had to listen to them all. But a lot of the guys who used to say mean things to me now whistle at me on the street. They were just kids, and kids can be cruel. I think that can happen to you in the city just the same.
What I have kept from my school days is my shyness, if you are always insulted and excluded, you eventually build your own little world. And that works in the anonymity of the big city but not in a village. People here, expect to be spoken to, to be said hello to as you walk by. Do that in the city "Hello, hello, hello" with the multitude of people, you seem there quickly crazy! But in the village you only meet someone occasionally, and then you chat. If I don't do that, people often say I'm arrogant. But that's not the case!
Dear villagers, if you read this, just talk to me first in the future, I am not arrogant, I am shy! In childhood, no one wanted to talk to me, that shapes a person. But really everyone can always talk to me, I like to talk!
Sandra as brand ambassador for Hansa fittings
Since the beginning of the year, you have also been a brand ambassador for Hansa. But what does that mean exactly? Tell my readers a little bit about your collaboration with Hansa.
Hansa is the fulfilment of my dreams, here I can combine the experience from both professions. I install Hansa fittings on construction sites, and if you follow me on Instagram, you'll see it in my stories. I've always done that, lately I just have to put #advertising in front of it. Even my parents have Hansa fittings and now I'm allowed to present them publicly. Shootings are done for this, for example, and then I can bring in my experience as a model.
https://www.instagram.com/p/Be03owpAU7e/?taken-by=sandra_hunke
Still stage fright despite all the limelight
During my research, I also saw that you gave many presentations at the SHK trade fair. Do you still sometimes find it difficult to speak in front of many people? Or are you already an absolute pro and it doesn't bother you at all?
Over the last few years I've learned how to speak, on TV, on the road at modeling jobs, talking to clients or on the job site. And still it's a challenge to speak in front of many people at the show. But it's positive adrenaline, you go out and speak and hope people listen to you. So far it's always worked out and that makes me very happy, of course. But I think a healthy portion of stage fright is also part of it.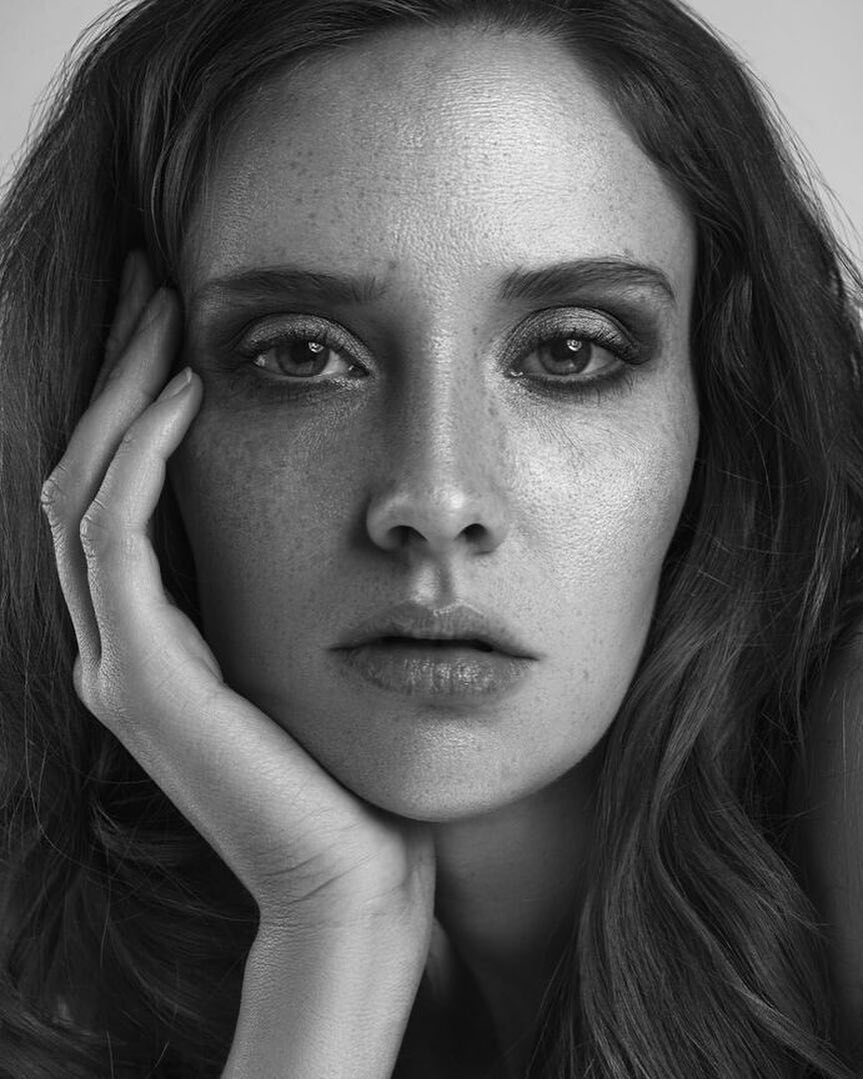 A marriage proposal that others only dream of!
Engagement at the Fashion Week
You've been engaged to your boyfriend Marc since last summer. I read that he proposed to you at a Fashion Week show. Wow. He's a real romantic. Tell me, did the proposal come as a surprise or were you just waiting for it? And when is the wedding actually taking place?
Yes the Marc, he surprises me again and again. The only man who always finds me attractive. Whether just after getting up or after a long day at work on the construction site. That must be love. And he is also my great love, from his self-confidence he can give 10 other men something. Do you know these metrosexual men who stand longer in front of the mirror than the woman and when you look for the body lotion, she stands with you at the bed? He's not like that.
Every day he says, "Honey, today we're going to take over the world," and laughs charmingly. He smokes an occasional cigarette, drinks Hefe Weizen when we go out and instead of Latte Macchiato Caramel, coffee black. Even when something seems unattainable, he persists and works at it until he succeeds. And so it was with the engagement, we have of course like probably all couples have ever seen on TV a marriage proposal and then I always said, and now immediately whines the woman again. I would never do that, I'm way too tough. And then last summer at Fashion Week it happened. I had just walked for Lena Hoschek, go backstage again and there he is.
Surrounded by hearts, balloons, roses just everything you know from those Hollywood movies. And he stands surrounded by the other models, the press and the team, all those who are backstage at a fashion show, the question of questions! Will you marry me? And what do I do, I cry just like in those Hollywood flicks I used to think were cheesy and say yes! Later I asked him once, what would you have done if I had said no. And he says then I wouldn't have asked in the first place and laughed. That's Marc.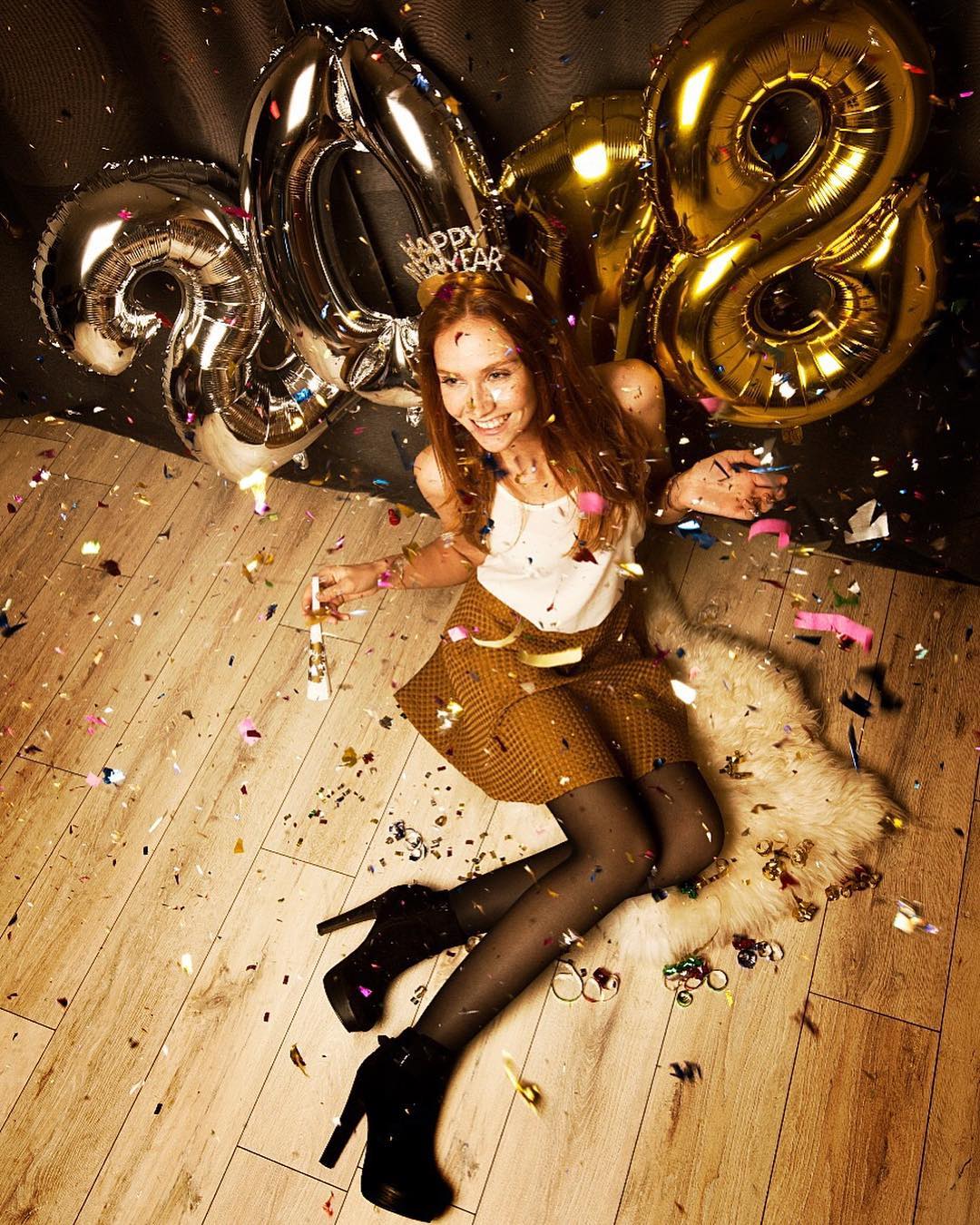 So when's the wedding?
Yes, the wedding. We would like to get married and that on Mallorca by the sea. Here we met and fell in love, here we spend our most beautiful moments and here we also want to get married. Not at the Ballermann, secluded in a beautiful bay. Maybe in Port de Soller, the wedding is planned for 2019. If only we had time to plan it(laughs). If not, it will be 2020 but definitely Mallorca and definitely Marc.
Sandra's relationship – Jealousy? Out of place!
You're beautiful and insanely slim but neat when it comes to renovating, attaching and building. That's a lot of guys' dream. How does your fiancé deal with the enthusiasm of your male fans? Does it make him proud or does he get jealous sometimes?
It makes him proud, in a relationship whether you are in the limelight or not, the most important thing is to trust. And we trust each other and when we can, we make our lives so that we are on the road together. We love each other and that's why we spend most of our time together. But of course he is on the road for several days on business or I am abroad for a model job. There is then but also no jealousy there and only so it can work.
But when we come to rest, have a glass of wine in the evening during dinner, he also gets sentimental and says to me: "I am lucky that you are my fiancée".
The fact that I'm so talented with my hands is more of a problem for him(laughs). If I improve him once on the construction site, he just discusses it away. But then we look at each other and that look tells us, ok, we both know Sandra is the DIY queen.
Whether television or catwalk, for Sandra both are equally exciting!
I hear about you all the time. The new season of Bargain House Huntresses has just started. Is being on a TV show much different from modeling? Is there one thing you prefer to do?
For me, both are equally exciting. I love the catwalk but also the camera. It's just a little different in how people perceive me. Since I've been on TV more and more, people occasionally come up to me and ask if they can take a picture with me and if I can give them an autograph. I always get a little embarrassed, but of course I'm happy. My agency, CM Models, has even made me autograph cards now. And somehow it still feels foreign to be asked and to put my signature on there. But I'm happy that people like me and want to be a part of my life a little bit.

Sandra at Radio Hochstift
Sandra's fashion and make-up tips
As a model, you must have some special styling tips. Which beauty products are part of your everyday look? What could you not do without?
Less is more! Surely I also have a pimple and then make up away. Use some mascara or a lipstick. But the most beautiful and best for the skin is country air! With my clothes I keep it exactly the same. It doesn't always have to be expensive. It's the mix that makes it. I often look at Ernsting's Family and get nice basics there. Then I combine them with designer clothes. Strenesse has done it to me at the moment mega!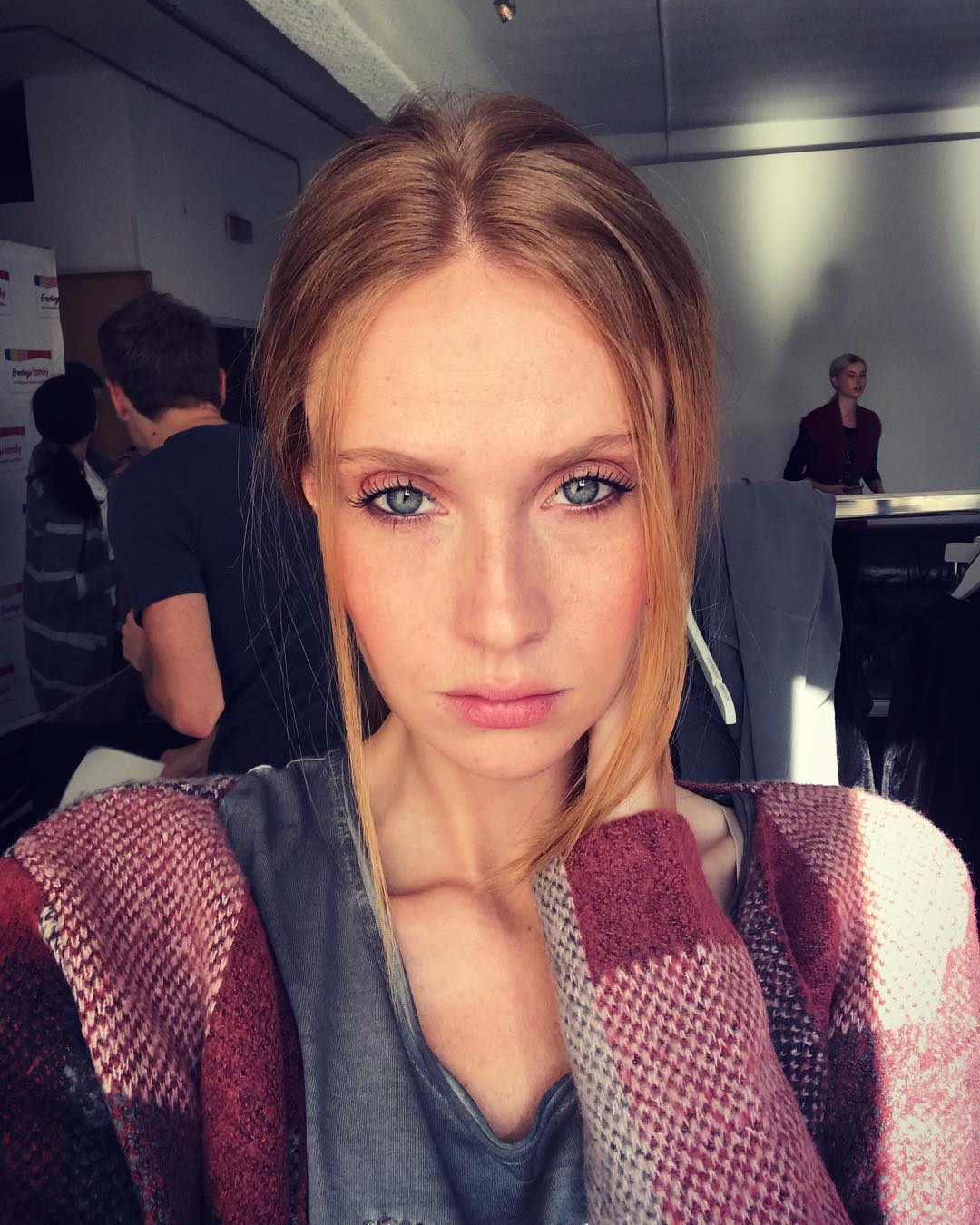 As a plumber you often wear your blue work clothes with lots of pockets and sturdy fabric, but what do you like to wear in your free time? What do you wear when you want to feel extra pretty?
I feel especially pretty in work clothes, I only wear work clothes from MASCOT. It's safe, comfortable and makes a nice butt(laughs). In my private life I like it playful. Beautiful dresses, bikinis and lots of sun on my skin.
Milan, Paris, construction site, TV appearances – Sandra's plans remain exciting
With you you can be constantly curious about what comes next. This year was already pretty exciting. Can you already tell us something about new projects, events or trips? What is coming up for you in the near future?
The normal hustle and bustle, fashion week, construction site, shootings, the one or other trip to Europe. In May I travel from Milan to Paris and then to London. Here I introduce myself to partner agencies of CM Models and have shoots for designers in every metropolis. I'm also shooting new episodes for TV again. But most of all, I'm looking forward to having nice conversations with work colleagues on the site and seeing one or the other model again at the big events.
Over the years, real friendships have developed and that's a rarity in the fast-paced modeling industry. For example, I will visit Marie von den Benken in Hamburg and discuss topics like globalization with her over dinner. Me, the little tree girl from the village. So it remains exciting and thrilling for me and should it be over at some point, I will only build bathrooms again. I love the job and everyone needs a toilet(laughs).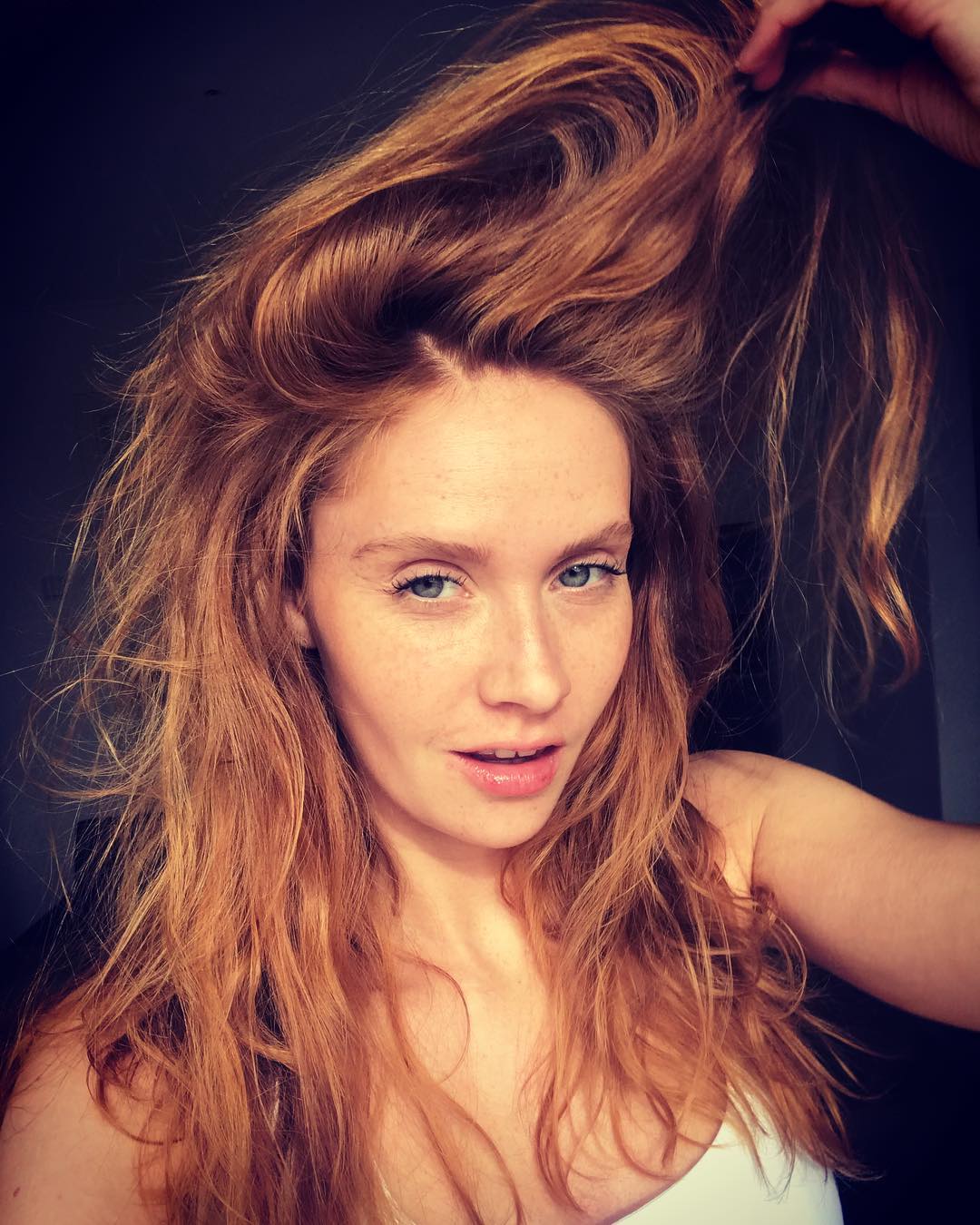 And if I have young girls among the readers here, another tip for you: If you want to model, be ambitious but not dogged. Follow your heart and enjoy the time!
Your Sandra
FIV thanks for the nice interview!
https://fivmagazine.com/wp-content/uploads/2018/04/sandra-hunke-model-cocaine-models-interview-fernsehen-rtl2-hansa-amaturen-catwalk-modenschau-reisen-1.jpg
600
1300
Lisa-Marie
/wp-content/uploads/2023/08/fiv-magazine-logo-news-influencer-fashion-interior-travel-real-esates.svg
Lisa-Marie
2018-06-29 13:10:22
2018-06-29 13:10:22
Between catwalk and bathroom: Sandra Hunke is a model and plumber at the same time