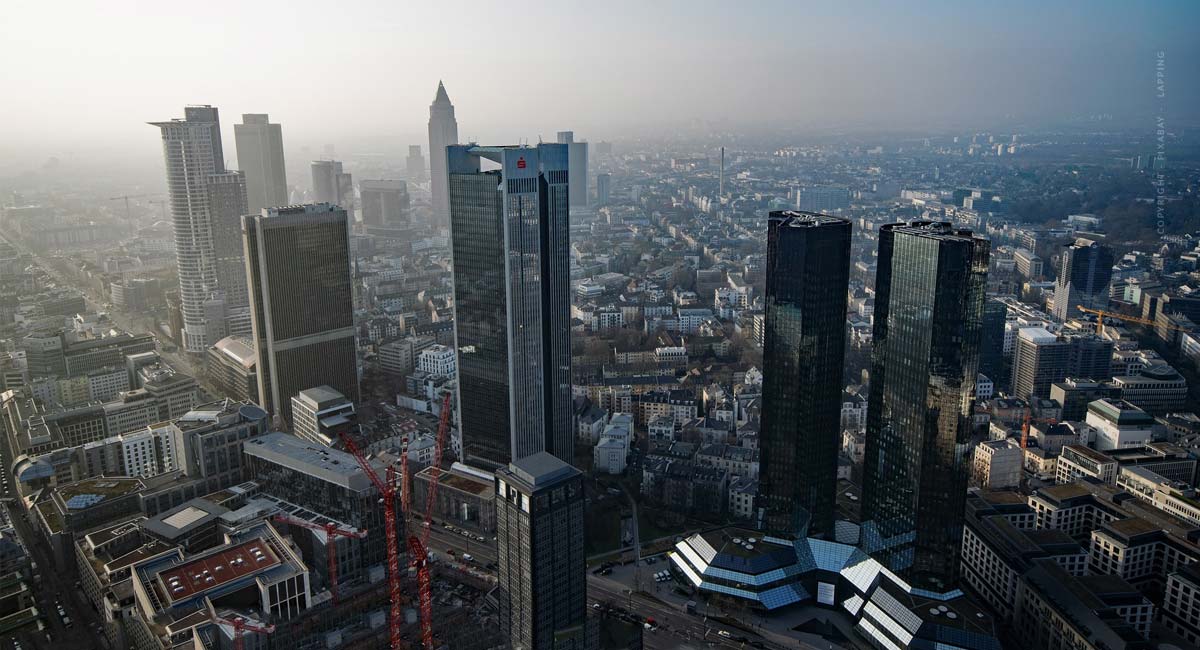 Real Estate Shares: Risk? Winners in the crisis (overview)
Real Estate Stocks – Real estate, where we all live and work, plays a crucial role in every aspect of the economy, society and environment. Businesses and society are highly dependent on the availability of offices, shops, factories, housing, logistics facilities and many other forms of real estate. But what happens when a crisis comes, like now? Which real estate stocks will remain stable, and who may even expand? Our look at the real estate stock market in the first half of the year. The result: 70% (69.67%) of the real estate shares lose value! Source: Lukinski.de / Real estate shares
Real estate and its relevance in the economy
The commercial property sector delivers and manages existing infrastructure and invests in new. Infrastructure that is necessary for companies to thrive and for the jobs that go with them – economic growth.
This sector of the economy is therefore a fundamental source of employment and economic growth and contributes significantly to meeting two crucial challenges of our time:
Providing liveable and functioning cities for a growing urban population, including the provision of work and office space for businesses of all sizes.
Reducing the ecological footprint of the built environment
Investments in Germany
Simply put, real estate can actually be one of the smartest, best investments you can make at a time when mortgage rates are extremely low, as you can also read here in the Capital Investment Real Estate article. For most people, buying real estate is a long-term ownership.
Investments in real estate are interesting for large investors as capital providers, but also for small investors who are looking for stable and, even better, rising values. Germany is extremely interesting in the real estate sector, which can also be seen in the development of house prices in Germany in the years from 2000 to 2019 (2015 = Index 100).
While the value remained stable from 2000 – 2010, prices have exploded since then.
2019: 128,1
2015: 100
2010: 83,9
2005: 83,3
200: 84,4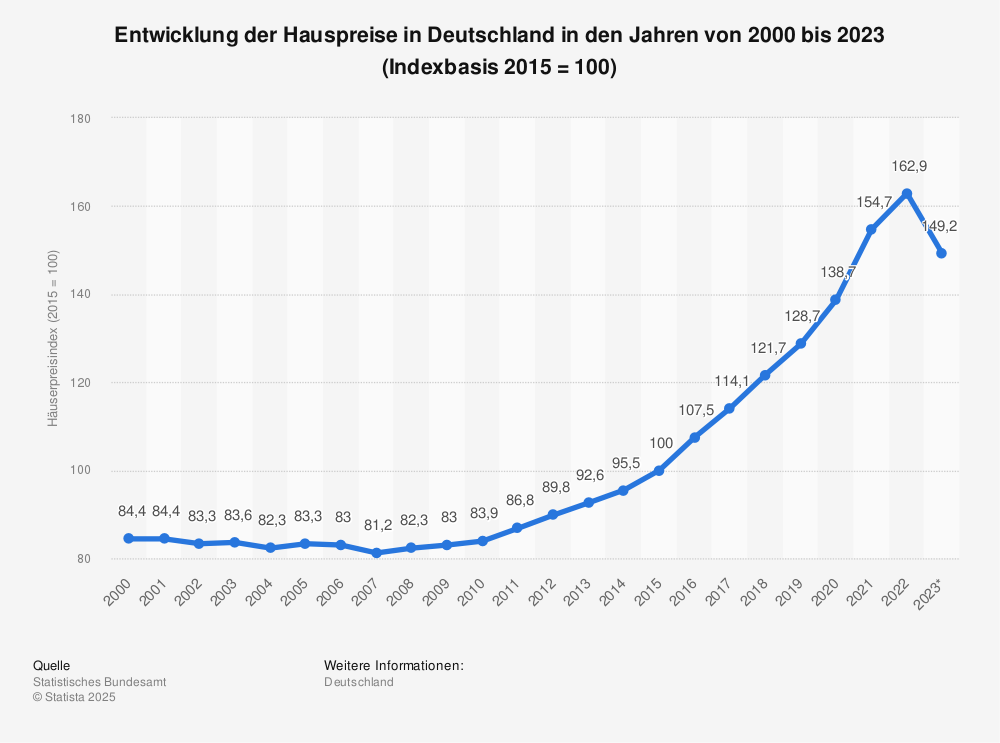 You can find more statistics at Statista
Housing stock in Germany
The big players around Vonovia, Deutsche Wohnen & Co. have a lot to do in Germany. According to the Federal Statistical Office, there are currently around 18.7 million residential buildings in Germany. These are further subdivided into around 40 million apartments, to which must be added the apartments located in non-residential buildings, resulting in a total housing stock in Germany of around 41.4 million units, according to the official figures.
People always live here!
Test result
The test result is really meaningful and also gives a forecast for development in the stock market. Only 7 out of 23 shares were able to increase or at least maintain their value. 16 out of 23 have suffered losses. Some due to the crisis, others lost value even before the crisis. Almost 70% in the test lost in this period.
Considered were:
23 Real estate shares
Start: 15.01.2020
End: 15.06.2020
Timeframe: 1 month before; 4 months during the crisis
Results:
4 Shares increased in value
3 Shares remained stable
16 shares lost value
Rising prices
The share price development was evaluated for the period 15.01.2020 to 15.06.2020.
Vonovia
Charts and company: Vonovia share
Opening 52,30
High 53.52
Low 51,98
Market cap. 29.15 bn
P/E RATIO 22.32
Yield 2.93
Vort.|Schl. 52,90
52-week high 56.18
52-week low 36.85
Vonovia share (36 months), chart from Ariva.de:

LEG real estate
Charts and company: LEG share
Opening 116.32
High 117.18
Low 115,00
Market cap. 8.10 bn
P/E RATIO 9.15
Yield 3.07
V.p. 117,90
52-week high 119.88
52-week low 76.70
LEG Immobilien share (36 months):

Patrizia Real Estate
Charts and company: Patrizia Immobilien share
Opening 21,75
High 22.05
Low 21,75
Market cap. 2.04 bn
P/E RATIO 38.57
Yield 1.32
Vort.|Schl. 21,85
52-week high 25.30
52-week low 16.13
Patrizia Immobilien share (36 months):

CR Capital Real Estate
Charts and Company: CR Capital Real Estate
Opening 31,90
High 33,00
Low 31,90
Market cap. 123.60 m
P/E RATIO 13.53
Yield 2.27
V.p. 31,60
52-week high 41.80
52 week low 17,90
CR Capital Real Estate Share (36 months):

Only these few were able to recover and even partially expand their share prices.

Stagnant
Godewind, Dream Global REIT and Patrizia Immobilien remain stable.
Godewind

Dream Global REIT

GSW Real Estate
Charts and company: GSW share
Opening 96,50
High 96.50
Low 93,00
Market cap. 5.27 bn
P/E RATIO 10.18
Yield 1.51
Vort.|Schl. 98,50
52-week high 108.00
52-week low 60.00

https://fivmagazine.com/wp-content/uploads/2019/08/immobilie-frankfurt-drohne-hubschrauber-skyline-exklusiv-makler-verkauf-kauf-wohnung-haus-mehrfamilienhaus.jpg
650
1200
F_kinski
/wp-content/uploads/2020/07/fiv-magazine-news-instagram-youtube-tiktok-influencer-fashion-interior-jewelry-real-estate-tips-help-logo.png
F_kinski
2020-06-15 20:17:45
2020-06-15 20:17:45
Real Estate Shares: Risk? Winners in the crisis (overview)