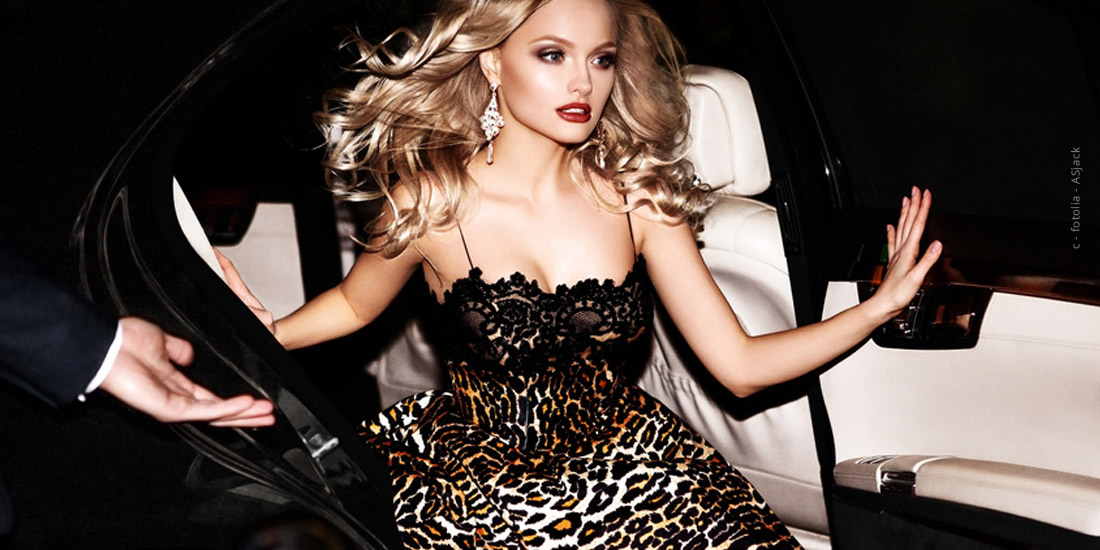 Celebrity Big Brother 2018: Ex Curvy Supermodel & Trash Starlet Chethrin Schulze
On 17.08.2018 the new season of Promi Big Brother starts on Sat1! With already exciting residents and candidates such as Sophia Vegas (30) but also DSDS singer Alphonso Williams (56), both famous for glitter, bling bling and 'over the top'. Youtuber Katja Krasavice (21) and self-made millionaire Heinz von Sayn-Wittgenstein (64) are now joined by a very special trash TV starlet: Chethrin Schulze.
Chethrin Schulze, Sophia Vegas – Big Brother Gets Crazy
Some still know Chethrin Schulze from Curvy Supermodel (here you can find all the info about Curvy Supermodel 2018 by Angelina Kirsch). Right now the current season is running with curvy model mama Angelina Kirsch, would she be proud of Chethrin? For sure! Ex contestant Chethrin, who is known not only from the TV model casting, but also from other TV formats such as the "Love Island" or even various "bra sports tests" on the same channel, the Sat1 breakfast television. So Chethrin has always been looking for the big stage. Meanwhile, she also already has over 100,000 followers on Instagram and may therefore certainly call themselves influencers. In a few days, the buxom blonde will move into the Promi Big Brother house 2018 with all the candidates and residents.
https://www.instagram.com/p/BmF-k89gIoY/


Germany - Spain - USA
That's Chethrin Schulze! Influencer, single and now 20 kg lighter
Since her appearance on Curvy Supermodel two years ago, Maria has already lost a whole 20 kg, and you can see it in her face. In the meantime, the smart blonde weighs only 65 kg and shows herself even more often in a bikini. What will this mean for the Big Brother house? Chethrin naked in the shower? In the interview she denied it. At least she says that she will not be seen naked in the shower – wait and see!
Maria is single and has no boyfriend
Men gives Mariya so far a rebuff, so that you can fully concentrate on yourself. In recent months, Mr. Right was just not there yet. Although Chethrin, as she said in an interview with Philipp Hageni from Sat1 Frühstücksfernsehen, gets many dating offers from Bundesliga footballers via Instagram. Even from footballers of the German national team! Names she did not want to name. Why? What these guys want from her, certainly not a relationship.
https://www.youtube.com/watch?v=9UUmGK0iv6M
Maria on Instagram
Maria now has 127,000 followers on Instagram and that's saying a lot. Over 100,000 fans are interested in her life, her look and news from me. If you want to see her for yourself on Instagram, you can find her account here:
Cliché blonde or smart VIP starlet?
To find out if Maria is maybe just one of those typical it-girls, she was taken directly to the construction site shortly before the interview. Can she shovel a wheelbarrow full of earth, directly from the construction site and spontaneously? Maria doesn't hesitate for a second, no one would have expected that. In fact, Maria is not only likeable but also very uncomplicated, a few weeks ago she helped her father build a house. A real tree girl – strong!
Promi Big Brother 2018: This is how the current season will be
Promi Big Brother has been running successfully on Sat 1 for many years now. Interesting characters, C-list celebrities, VIPs from 1980, new stars from TV and social media, that's how you make Promi Big Brother an interesting TV show that over 1 million people want to watch every year. This year there are interesting characters again, for example the Swiss star psychic Mike Shiva. But also in the moderation has changed a little.
Promi Big Brother presenters
This year's moderation will be done by the equally long-time moderator Jürgen Schropp and the Frühstücksfernsehen Queen Marlene Lufen. Who would like to experience the two thus already once live together, can see it each morning in the breakfast television. because the power duo plays itself straight already each morning from 6 o'clock to 10 o'clock in Sat1.
Marlene Lufen: Breakfast TV Queen
Our absolute favorite presenter Marlene Lufen takes over the co-hosting of Promi Big Brother this year, alongside long-term host Jürgen Schropp. Marlene Lufen is not only known from breakfast TV but also from many other TV formats. Here you can find more of Marlene Lufen on Instagram.
https://www.instagram.com/p/BmTC0A-gh06
https://www.instagram.com/p/BmQI5pBgih3/
Jürgen Schropp: A must for #PBB
The sympathetic side takes over as in every year presenter Jürgen Schropp. As described, he is already running hot on Sat1 breakfast television to be fit for the move into the Big Brother house!
https://www.instagram.com/p/Bl6GT9Lhha_
Desiree Nick – back in the game?
Is Desiree Nick back as a backstage reporter? Desiree Nick has been an icon of B-list celebrities for years. Whether it was in the jungle camp or now in Promi Big Brother, Desiree Nick provides great entertainment in any case.
The other Celebrity Big Brother contestants 2018
As in every year, Promi Big Brother is about bringing together more or less famous celebrities. In this year's season there are again some candidates who will certainly provide explosives.
Many still remember grandiose performances, for example, by Desiree Nick but also by pop singer Hubertus, who is now conspicuous with black fingernails and a certain tendency to eccentricity. In this year's season, there are also a few very interesting candidates in addition to Chethrin. Among others the Swiss star psychic Mike Shiva. His esoteric nature and the statement that he is absolutely not a WG person, already provide for excitement. For the ladies there is also something for the eye, Johannes Haller, known from German dating shows!
Here again a few portraits:
Mike Shiva
Word is in Switzerland star clairvoyant and attends to many people almost daily on television. Although clairvoyance is of course humbug, safety margin of the candidate! Let's see if he can predict his own future!
John Haller
Sunnyboy and temptation for the residents. Johannes is happy together with his girlfriend Yeliz Koc.
https://www.youtube.com/watch?v=0hNmzHzZZEc
Sophia Vegas
Yippee, yippee, yeah!
Here's another musical highlight, Sophia Vegas ft. Snoop Dogg.
Heinz von Sayn-Wittgenstein
Would you like some nobility? The self-made millionaire. More about Heinz von Sayn-Wittgenstein on Instagram.
https://www.instagram.com/p/BmbCYkcAt3G
Youtuber Katja Krasavice
Big lips? That's actually the name of her latest song. See more: Katja Krasavice Youtube.
Big Brother, the TV format
Big Brother started over 15 years ago. The TV concept originated in the Netherlands and initially only involved putting private individuals in a house. 10 people living together for a certain period of time, publicly, with cameras at every corner. The first season was an absolute success and something completely new on German television. Today, Big Brother has evolved and is mainly looking for C-list celebrities, VIPs of the past but also current, upcoming TV or social media starlets. Through a mix of interesting characters, as you know it from all other TV shows, interesting situations are created every day: Be it the naked shower or the argument.
Highlights from Celebrity Big Brother 2017
https://fivmagazine.com/wp-content/uploads/2018/08/promi-big-brother-2018-kandidaten-bewohner-ex-curvy-supermodel-trash-sternchen-chethrin-schulze.jpg
550
1100
Stephan
/wp-content/uploads/2023/08/fiv-magazine-logo-news-influencer-fashion-interior-travel-real-esates.svg
Stephan
2018-08-14 18:45:42
2018-08-14 18:45:42
Celebrity Big Brother 2018: Ex Curvy Supermodel & Trash Starlet Chethrin Schulze