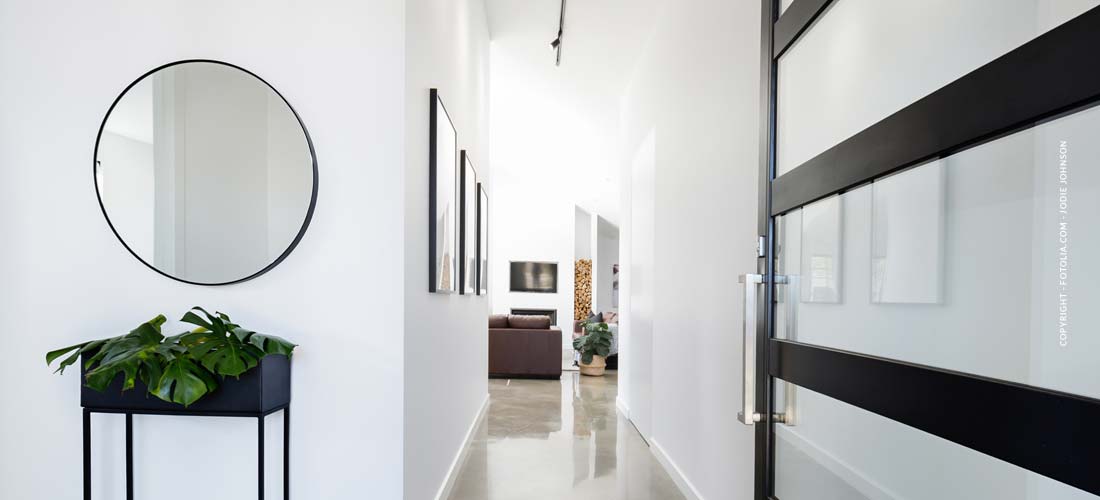 Sell a condominium – Procedure, find a buyer & valuation
There are many ways to become the owner of a condo. When young people own condominiums, the reason is usually an inheritance. But there are also other possibilities, as some young people choose to pay a condo in installments rather than spend their money on the monthly rent. Both cases have different advantages and disadvantages.
Sell property: You should consider this
Anyone who decides to sell their condominium is faced with a number of challenges. We have summarized for you, the most important things that it applies to note in this article. From the valuation to the handover of the property, everything is included.
Procedure & planning of apartment sale
When planning the sale of a condominium, a number of things need to be taken into account. In addition to the classic documents in which the apartment does not differ from the home, further documents and proofs are necessary. This is particularly important when it comes to a rented condominium or a community of owners as a capital investment.
There are documents that are especially important and that you should get: The land register extract that gives clarity about your ownership.
If, on the other hand, you are still paying off the apartment and the bank is still in the land register, you should consult with them before the planned sale and discuss the remaining repayment in detail. A floor plan is absolutely necessary and the proof of fire insurance, the building description and the energy certificate are of enormous importance.


FragranceTip.com by FIV
If you want to hire an estate agent to sell the apartment, you can insist on the commission payment by the buyer according to the legislation. In case of a rental, you as the owner bear the costs. A decision between selling a condominium and renting it out is a lot easier.
When it comes to private sales, you're gonna have to take care of support. As a rule, you will need a notary, a lawyer and a tax advisor to advise you on financial losses incurred by foregoing tax savings. Since the market value determination is also necessary, you will also need an expert.
The bottom line is that the cost of individually commissioned services to sell the condo is higher than if you decide to cooperate directly with an estate agent and decide to purchase all services from a single source. You should plan the sale of the condo favorably and calculate how you can best save money, spend the least time and do not have to visit a different contact point for each service.
The valuation
In order for you to obtain a fair price for your condo, it is important that you first determine the fair value. Because what feels worse than selling the inherited home of your parents, where you spent your entire childhood and with whom you associate the most beautiful memories, for a lower value than it would actually be worth. You have taken your first steps in this property, spent cosy evenings together with your family or searched for the best hiding places.
If you are emotionally attached to your condominium, you should consider whether it might not be best to hire a real estate agent to do the valuation of your property. There are many different factors that are taken into account when determining the value of an apartment. The market value is the most important basis that must be determined.
Find buyers – Tips & Tricks
Especially if you are emotionally attached to a property or have lived in a condominium for a long time, it is important for many people to find a buyer who meets their expectations. If the bond is particularly strong, some even go so far that they say the condo will only be sold to relatives or close friends. For those it is important that they plan enough time to find the right buyer. If you have certain wishes regarding the buyer, you should agree these criteria in advance with the broker.
Problems in case of sale
Of course, it is not always the case that the sale of a condominium runs smoothly. Problems may occur at different points throughout the procedure. In order to be sufficiently prepared for possible problems, you should pay attention to the following
disagreements with administrator
several owners
Possible costs
Whoever sells his condominium is often interested in achieving a price similar to the one he himself once paid for the property to achieve. Once the valuation of the condominium has been completed, the question arises as to whether there are any further costs that one should be prepared for. Of course, it is not possible to calculate a flat rate for the costs incurred in selling an apartment. However, you can expect that some of these costs will be incurred by you:
Value assessment fee by broker or other expert
Speculation tax
Exemption from charges costs
other costs for real estate agents
possible advertising costs, e.g. for placing an advertisement in the newspaper
Sales experience
You still don't feel sufficiently prepared for the sale of your condo? Then it can be useful to exchange views with relatives or close friends who have already sold a condominium. It is often the case that former sellers already know exactly what is important and have valuable tips for you. With these valuable tips you can save not only a lot of time, but also money. Whether it's a recommendation for hiring a broker, or tips on how to find out who might be the best potential buyer. – Good luck.
Frequently asked questions before selling the apartment
Not infrequently there are still some questions that arise when you have decided to sell your property. We have compiled the most frequently asked questions for you so that you can find the answers to your questions as quickly as possible.
Who bears the notary costs when buying an apartment?
If a house or apartment is sold, the supervision of a notary is absolutely necessary. As a rule, it is the case that the notary's fees for the sale of real estate are largely borne by the buyer. There are also special agreements in which a part is taken over by the seller and a part by the buyer.
What is a declaration of partition condominium?
A declaration of partition is of particular interest to owners who own a property together with other people. The declaration of partition specifies exactly how the property was divided among the owners.
What is a Certificate of Completion?
The question of what a closure certificate is is is a recurring one. A Completion Certificate is a certificate confirming that a condominium or part ownership has been sufficiently completed from other dwellings and rooms.
What is a special right of use?
The special right of use is interesting for owners who own a property together with other owners. A special right of use establishes a power that an owner may use certain parts of the common property alone.
What percentage notary costs?
The buyers in particular are interested in the amount of notary costs they have to expect. The notary costs are always different, because they are based on the purchase price of the property. As a rule, this is 1.5 to 2 percent of the purchase price.
What is the real estate transfer tax?
Real estate transfer tax is levied on the basis of the Real Estate Transfer Tax Act. When a plot of land or part of a plot of land is sold, it is calculated and passed on to the municipalities.
https://fivmagazine.com/wp-content/uploads/2019/03/umzug-checklist-ummelden-zeitplan-packen-so-sparst-du-geld-ratgeber-tipps-wohnung-mieten-rathaus-gesetz.jpg
500
1100
Lisa-Marie
/wp-content/uploads/2023/08/fiv-magazine-logo-news-influencer-fashion-interior-travel-real-esates.svg
Lisa-Marie
2019-07-12 15:14:18
2020-11-10 16:24:34
Sell a condominium – Procedure, find a buyer & valuation