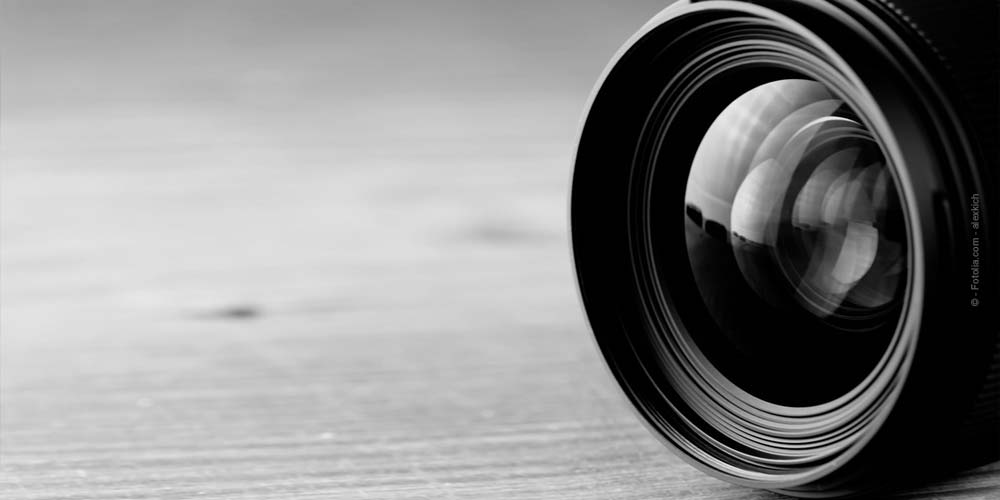 5 simple tips for photographers: Camera, inspiration, studio & co.
Photography is an art for itself and even professionals can learn something new at every shooting. Books, workshops and the like are not only intended for beginners, but also provide interesting elements and tips for many advanced learners.
Top 5 – Tips for every photographer
Master your camera and the equipment from the FF, do not use a tripod in the studio, … these are our 5 tips for you as a photography beginner.
Important: control your camera and the equipment from the FF
You should be so familiar with your camera that you could be woken up in the middle of the night and immediately find and show the most important buttons and features of your camera. No matter what kind of shooting, only in the rarest cases you have the time to look for the appropriate buttons and settings. Otherwise you could miss crucial moments and thus recordings. If you have mastered the technique in your sleep, you can fully concentrate on the essentials.
You are bored and lack inspiration?
Then dedicate yourself to new things for a while. Every photographer knows the "problem" and knows how burdensome it can be, too much routine. Only very few photographers can or want to commit themselves to a single photographic segment. For example, if you only photograph fashion, you may get "tired" and lose your passion. This can of course also be reflected in your work and your recordings can lose their "shine". Don't be afraid, then take a look into another photographic area. The variety will do you good and you will probably collect a bunch of new ideas and inspiration for your hobby horse.
Do not use a tripod in the studio!
Even though many technical literature invokes it as the basic equipment in a studio, there is nothing worse than a photographer who takes pictures stubbornly with his tripod from only one point of view. The perspective stays the same and your shots lose dynamics and become stiff. Do without a tripod during your shootings, because this way you get the possibility to feel your model and you can experiment with extraordinary perspectives. If the light and the motif are fixed, but you yourself are mobile, then you achieve a correspondingly new illumination with almost every position. You'll be amazed at the variety of results you can achieve with just one light.


FragranceTip.com by FIV
In the studio, not enough clothes but too much light
Missing clothes are no problem with nude shots, but in all other shots often the matching accessories or clothes in the matching color are missing. In return, you will be flooded with light in the studio. It shines from every corner and you get light where you can't or don't want it. In such situations your creativity and your talent for improvisation are more in demand than usual.
Take things seriously without losing sight of the relaxedness
The fact that a photo shoot is always more expensive is undisputedly clear, which is why you need professionalism here. For you and your team the effort is usually very large and all are striving for the best possible results. As a photographer, you must always be aware of the seriousness of the situation, but you must not lose sight of the fact that fun also plays an essential role. If everyone has fun on the set, the shootings are automatically better. So it depends on the mixture and sometimes that alone is an art in itself.
Of course, these five tips were only a small excerpt of things you should take to heart. Sometimes it is the small and simple rules that need to be considered in order to achieve excellent results.
Flop 5 – Mistakes & how to solve them
After the 5 tips for each photographer, here is another great video of Joe, which shows the 5 beginner mistakes. The more you focus on the subject of photography, the more professional your photographs will become later. Every professional made mistakes at the beginning, so don't give up!
https://fivmagazine.com/wp-content/uploads/2016/05/beitragsbild-fotografie-kamera-einstellung-training-tipps-blende-objektiv.jpg
500
1000
Lisa-Marie
/wp-content/uploads/2023/08/fiv-magazine-logo-news-influencer-fashion-interior-travel-real-esates.svg
Lisa-Marie
2018-09-29 09:00:16
2020-11-11 12:10:42
5 simple tips for photographers: Camera, inspiration, studio & co.