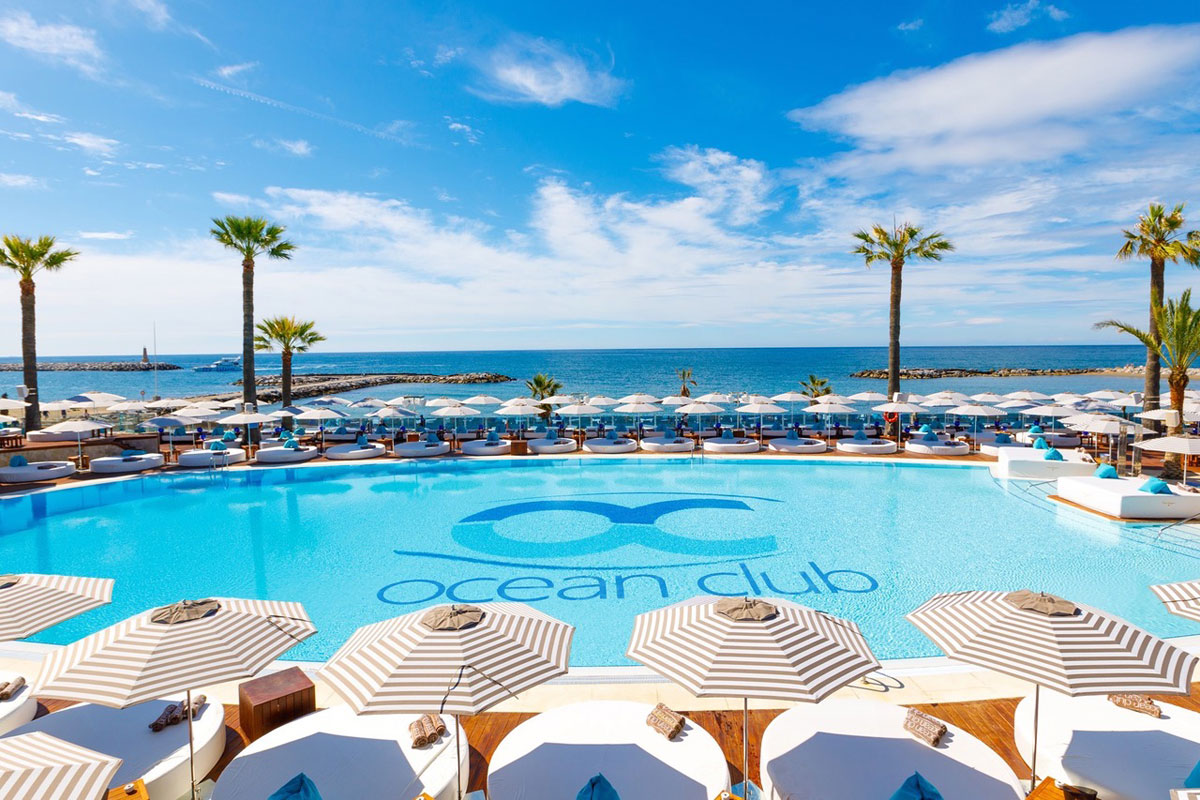 Ocean Club Marbella: City Beach Club, drinks, DJs and XXL pool!
Ocean Club in Marbella – Marbella is the hotspot in Spain. Only 30, 40 minutes from the airport in Malaga, villas, miles of beaches and one of the best beach clubs in Europe. Marbella is mentioned in the same breath as hotspots like Miami, but also Ibiza or Mykonos in Europe. If you have 1 week, which beach club do you have to visit? We were there for 2 weeks, this, is our recommendation for your trip to Marbella! Directly in the center of town, in the middle of the hotels and shopping streets, is the Ocean Club, right on the beach! Best location, everything kept in white, an XXL pool, live DJ, dancers … more is not possible.
Ocean Club: Welcome to Marbella
The reviews on the Internet are top, almost 5 out of 5 stars gives the community on Google. Reason enough for a visit, in one of the recommendations for Marbella, the Ocean Club.
Keyfacts first! Ocean Club
After more than 4 hours in the Ocean Club (it was very good!), here are the most important facts at a glance:
Directly in the city of Marbella, perfect location
Directly at the Mediterranean Sea, Beachfront + XXL Pool
DJ, Dancer, Entertainment and Events
Friendly service and audience
Click here to make a reservation at Ocean Beach.
As already seen in the key facts: The Ocean Club has a super central location. You can't miss it when you're on the beach in the centre of Marbella and you're looking at the hotspots. The Ocean Club is located in the immediate vicinity of the Plaza Hotel.
Location: Directions and parking
Parking? The streets are usually full. So the best place to park is right in the vicinity, in various car parks. Also practical: your car stays nice and cool. The exact address is
Ocean Club, v. de Lola Flores, 29660 Marbella
As promised, beachfront:
Lounger, reservation and admission
A tip in advance, the sunbeds here are highly sought after. To make sure you get in, you should definitely reserve a sunbed. Because that's what it's all about: relaxing, dancing, good sounds from the DJ at the large XXL swimming pool, the great view of the beach, party and of course drinks.
At the big, white entrance of the Ocean Beach Club my day has begun. I wanted to be there already in the afternoon to take some relaxation in the afternoon. From the entrance you come directly to the restaurant or the pool area.
Or, first, a stop at the restaurant? Check out this view.

Most of the sunbeds, around the swimming pool, offer space for two guests. At least during the day, because in the evening there is a lot of dancing and of course you get to know each other quickly and the lounger is a bit more crowded.
Speaking of which, have you heard about the champagne parties at the Ocean Club?
Champagne party? Why not!
A video is worth a thousand words.
That's exactly how it goes in the evening, not only on very special days. I was also totally surprised when four dancers suddenly appeared at the pool. Full entertainment program in the Beach Club! Not only that, right next to my bed several dances suddenly appeared! Spontaneous dance battle, then again together, of course some fun moves for Instagram and TikTok. All this still in the early evening.
How is the service at Bett & Pool?
Service at the bed – of course you don't have to get up yourself, here friendly, really super friendly service staff are waiting for you, who are very attentive. This in turn is very pleasant, you do not have to worry about anything, you can just enjoy.
Tip. You can even order your own little cocktail station at your bedside, so that new, fresh creations are constantly being made at your place.
There are little specials everywhere, from the VIP lounge to a bed right at the start of the pool. This is often where the most attractive lie, perfect for Instagram. Speaking of which, how is the pool? Short answer, very big! You can really have fun here, because you have so much space.
How much does the Ocean Club cost?
The prices for tickets, or for individual persons and beds, are very different. As a rule, the price per person is 20 – 40 euros, depending on the event on the day. A VIP bed for 8 people, is then about 100 euros per person, depending on the day, event and location of the VIP area.
Tip! Book online and choose bed
You should definitely book a bed, so you get a good place (online selection) and you get in safely. You can easily book online, choose your bed and you can start a wonderful afternoon, evening or night in Marbella, at the Ocean Club!
Evaluation and conclusion: Ocean Club Marbella
Now for the evaluation and the big question: how was the afternoon and evening?
How was the afternoon and evening?
Let's summarize once! The Beach Club has an excellent location in Marbella – plus point! You can't miss it and you're in the city centre very quickly for shopping, in your hotel, apartment or holiday home and also at Puerto Banús (here you'll find the big yachts) and the beach is only a few metres away.
All you need.
The service here is really great and very attentive. Also very friendly and always in a good mood! That's exactly what makes the atmosphere in a beach club. Therefore, the good reviews on the Internet are absolutely justified and also from us there are
5 out of 5 stars for Ocean Club
I've been here at the Ocean Club for over four hours now! As always, the best quality criterion. Do you stay an hour, maybe even two or even three, four hours? My absolute quality criterion and once again fulfilled, thanks to the Internet community for the recommendation and also from our side 5 of 5 stars. I enjoy now the approaching sunset and wish you a wonderful holiday in Marbella, enjoy the time Ocean Club.
Click here to make a reservation at Ocean Beach.
Here is a little PS for those who want to party in Marbella:
White & Silver Opening Party
A little insight into the night, with the Ocean Club Marbella "White & Silver Opening Party".
This is Puerto Banús:
Marbella: Holidays, hotspots and tips
A pleasant climate all year round, lots of sunshine, right on the Mediterranean and all this just a few hours' flight away from European capitals such as Berlin, Stockholm and Rome. In fact, many Italians are here in Marbella, as well as Swedes and Germans. One reason for this are for example the countless, large and lush green golf courses. As well as the "Old-Town" of Marbella, the kilometer-long beaches and the Spanish attitude towards life. What this means, you will learn in this Marbella guide for your first holiday.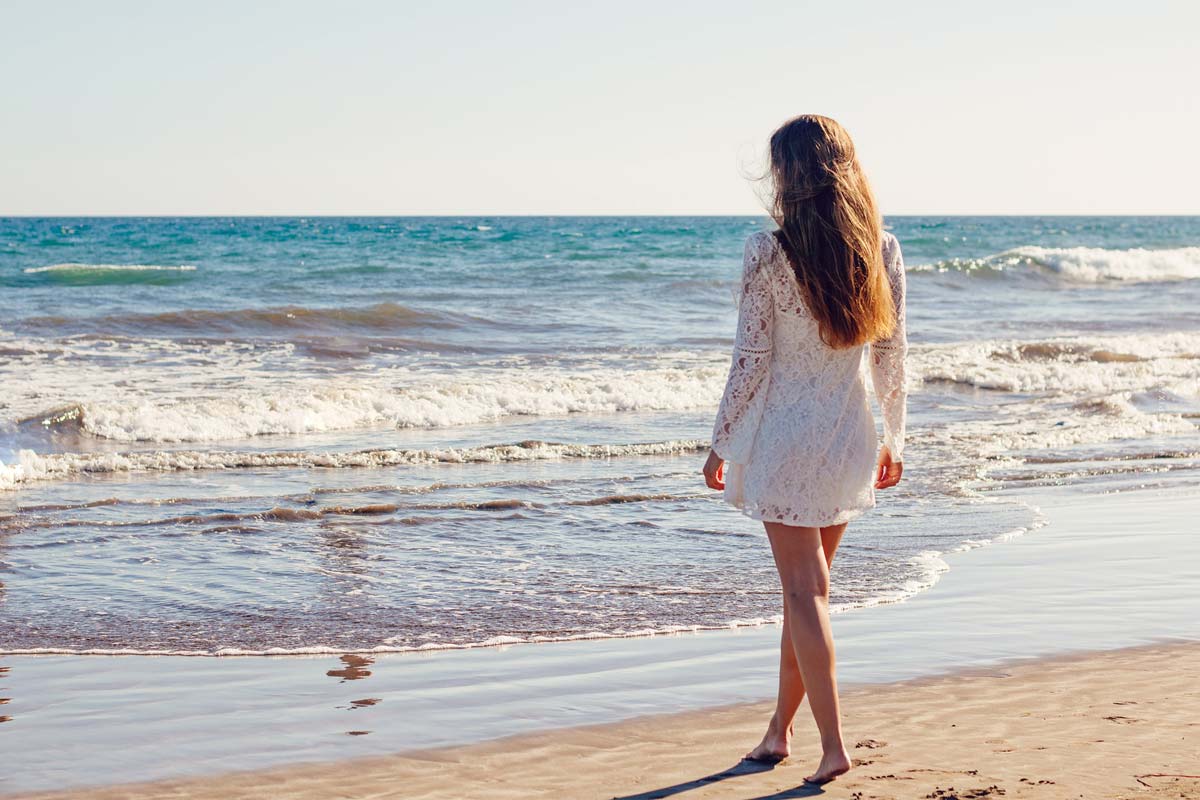 https://fivmagazine.com/wp-content/uploads/2021/07/marbella-ocean-club-beach-check-test-prices-erfahrungen-urlaub-party-dj-swimming-pool-city-magazine.jpg
800
1200
F_kinski
/wp-content/uploads/2020/07/fiv-magazine-news-instagram-youtube-tiktok-influencer-fashion-interior-jewelry-real-estate-tips-help-logo.png
F_kinski
2021-07-05 15:10:36
2021-07-15 16:33:41
Ocean Club Marbella: City Beach Club, drinks, DJs and XXL pool!