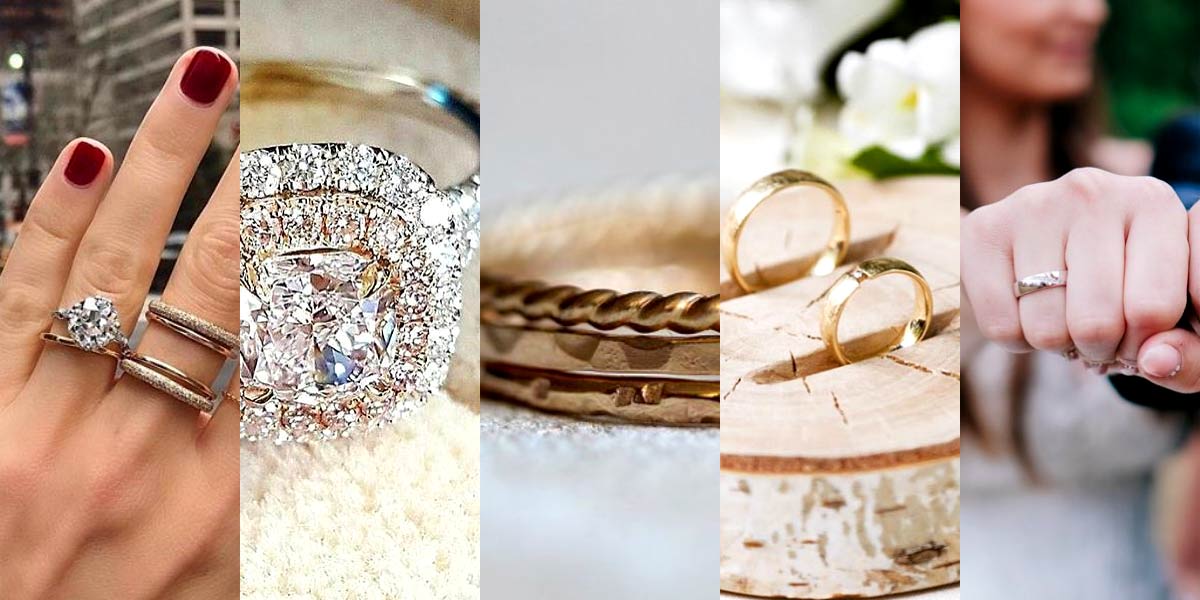 Wedding rings at Christ – as individual as your wedding
Just as every person, every couple, every wedding and every yes has its individual face, the wedding rings should also be an expression of your incomparable love for each other. Thus, they are not only the most beautiful, but also the most personal pieces of jewellery, which, as a symbol of the incomparability of your relationship, do justice to what is special in your life. The provider Christ helps you thanks to its incredibly diverse collection to find the one distinctive pair of rings for you , which meets your needs. Thus, there are the most diverse designs with the most unusual surface finishes, patterns, materials, alloys – and also something for every budget. Whether gold, silver, white gold, platinum or palladium – the wedding rings at Christ are as diverse as the couples of this world. More about Christ friendship rings, engraved rings and the most popular rings from Christ.
The courage to be unusual: Wedding rings with a difference
Did you know, for example, that Christ has its own section for modern and unusual wedding rings? More and more lovers are daring to approach the topic of weddings individually, and this is also reflected in the distinctive yet timelessly beautiful designs of the wedding rings at Christ. The motto is "fresh, modern, unusual", or even patterned, bicolor, with or without diamonds, or studded with small sparkling diamonds. Also wedding rings made of two different materials, usually a combination of silver and palladium, or the combination of precious gold and shiny steel, are very trendy. The inner layer makes contact with the skin and thus influences the wearing comfort, while the outer layer determines the appearance and thus shapes the design of the ring.
https://www.instagram.com/p/BfZ-KNjlUxg/?tagged=weddingring
Design your wedding rings yourself – the Christ wedding ring configurator
To give you as much freedom as possible in the design, Christ provides you with a so-called wedding ring configurator. There you can give free rein to your creativity, combine the various materials with different profiles and diamonds, your own personal engraving, and of course the size. Factors such as the ring width can also be freely selected here. In this way, you can create a strong and expressive effect or a graceful, delicate, filigree appearance, depending on your mood. All in all, this gives you more than 250,000 options for shaping your wedding rings at Christ according to your own standards. If you prefer to keep it simple or classic, there are also hundreds of pre-designed wedding rings in the range. A small brown circle directly on the product photo indicates such rings, which can be provided with an individual engraving. Simply select one that appeals to you, add your desired lettering, and your wedding ring pair is just a click away. All from the comfort of your couch at home, without the hassle of going to the store. So you can take as much time as you need, and you won't run the risk of rushing into a design you may later regret. More about Christ friendship rings, engraved rings and the most popular rings from Christ.


FragranceTip.com by FIV
What materials are best suited for wedding rings:
https://fivmagazine.com/wp-content/uploads/2015/06/wedding-ring-trauringe-hochzeit-hand-frau-verlobung-modisch-schmuck-pflege.jpg
600
1200
Stephan
/wp-content/uploads/2023/08/fiv-magazine-logo-news-influencer-fashion-interior-travel-real-esates.svg
Stephan
2015-06-11 12:49:53
2015-06-11 12:49:53
Wedding rings at Christ – as individual as your wedding