Roof Tent
A roof tent is a great way to camping. It is a cheaper alternative to the popular camping tent and you are just as flexible and can stand on all kinds of camping sites!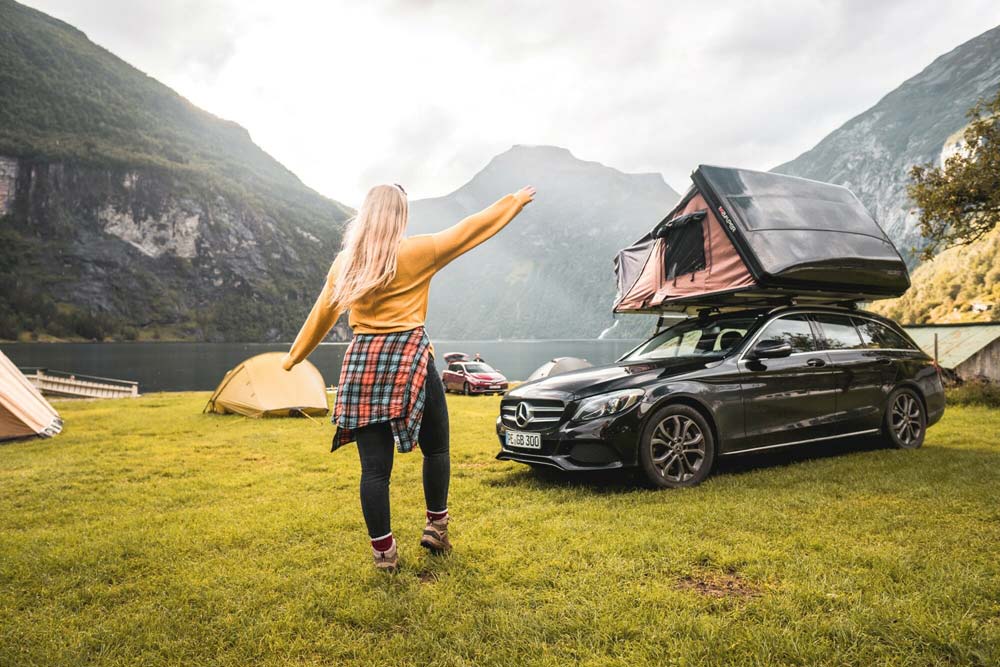 Roof tents – You want to buy your first roof tent? Here you'll find our comprehensive, free rooftop tent guide to all models, car brands, manufacturers, prices and tips for holidays for single travellers (singles), two people and families of three, four and five people. Roof tents are available for every type of holiday and […]
https://fivmagazine.com/wp-content/uploads/2020/12/campwerk-test-camping-vergleich-mobiles-zuhause-urlaub-erfahrungen-dachzelt-auto-aufbau-skycamp-ikamper-berge-alpen-ausflug-mercedes-limusine-frau-tanzt-see-bergsee.jpg
667
1000
Stephan
https://fivmagazine.com/wp-content/uploads/2020/07/fiv-magazine-news-instagram-youtube-tiktok-influencer-fashion-interior-jewelry-real-estate-tips-help-logo.png
Stephan
2021-03-21 18:34:03
2021-03-21 18:34:03
Buy roof tent: Price, People, Car, Brands & Setup – XXL Advisor
+ AD: Do you know?
Roof Tent: the more Comfortable Tent Method
If you decide to spend the night in a roof-tent , you have chosen the more comfortable variant than the classic camping. Such a tent is often equipped with a hard shell, which insulates it better and prevents freezing. It is also faster to set up than a normal tent.
However, a roof tent is not an ideal variant in wind and weather: inside the tent it is difficult to put down the dirty shoes, so it can become a bit problematic and impractical in the rain. But you can leave them down in the car and climb barefoot into the tent on the roof.
Super Alternative to the Motorhome
Instead of renting or even buying an expensive camper van , it is a great alternative to camp with the roof-tent . They are extremely flexible and you can, just like with a motorhome, go anywhere and anytime. They can even be mounted on boats, in the garden or as a tree house – a versatile version of camping! It is also possible to go by car to a camping site – so what's wrong with an exciting trip with the roof tent?
+
+ AD: Do you know?