Hello my love!
The summer feeling has now finally arrived with me and I just equip my wardrobe with new great parts for the warm temperatures! One of my current favorite online stores is NA-KD. Since they have infinitely beautiful summers and I can not resist, I have ordered there and show you today my yield and introduce you my new It-Pieces!
Dresses – my favorite in summer
What better way to go outside the door than on a hot summer day with an airy dress. What I especially love about them? They are simply uncomplicated. You do not have to worry about the outfit, because the dress simply speaks for itself. Also, it looks super beautiful and does not keep too warm. In my online shopping I found two super beautiful new summer dresses, which definitely belong to my favorites this year.
Beach dress – airy and cozy
This dress I have ordered for this year's holiday. It is super comfortable, super-airy and you can simply pull it quickly over the bikini and go to the beach. I am looking forward to wearing it on holiday, because it looks just super beautiful. For you I have also combined it for everyday life. By the way – if you need super insider Informations about the beautiful Island Tenerife you should check out my other Blogpost about it right here.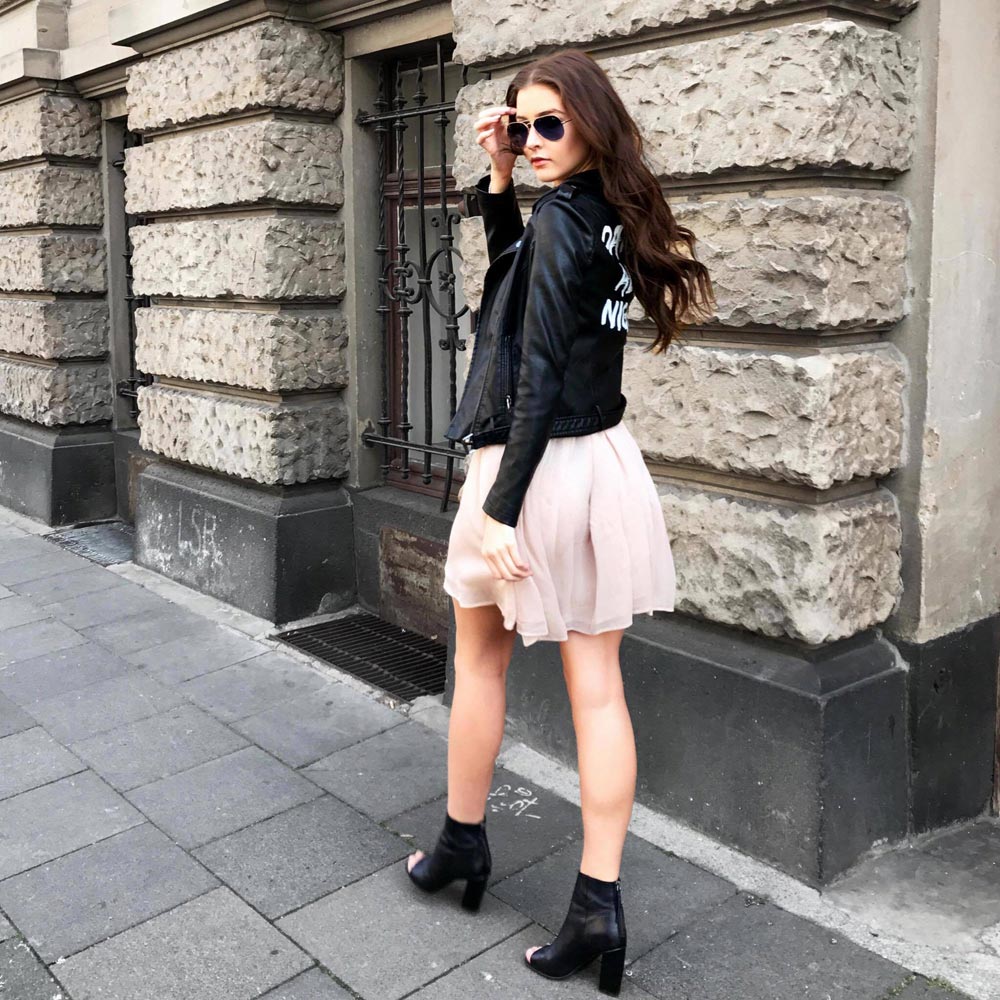 Carrie Bradshaw Style – Elegant yet everyday
I had to think of my absolute stylistone, Carrie Bradshaw, when I saw this dress. Elegant, simple but still for everyday. Combined with simple Boots you get a super fast, beautiful outfit for the summer. Through the back cut it is a real eye-catcher and for the particularly warm temperatures also airy enough.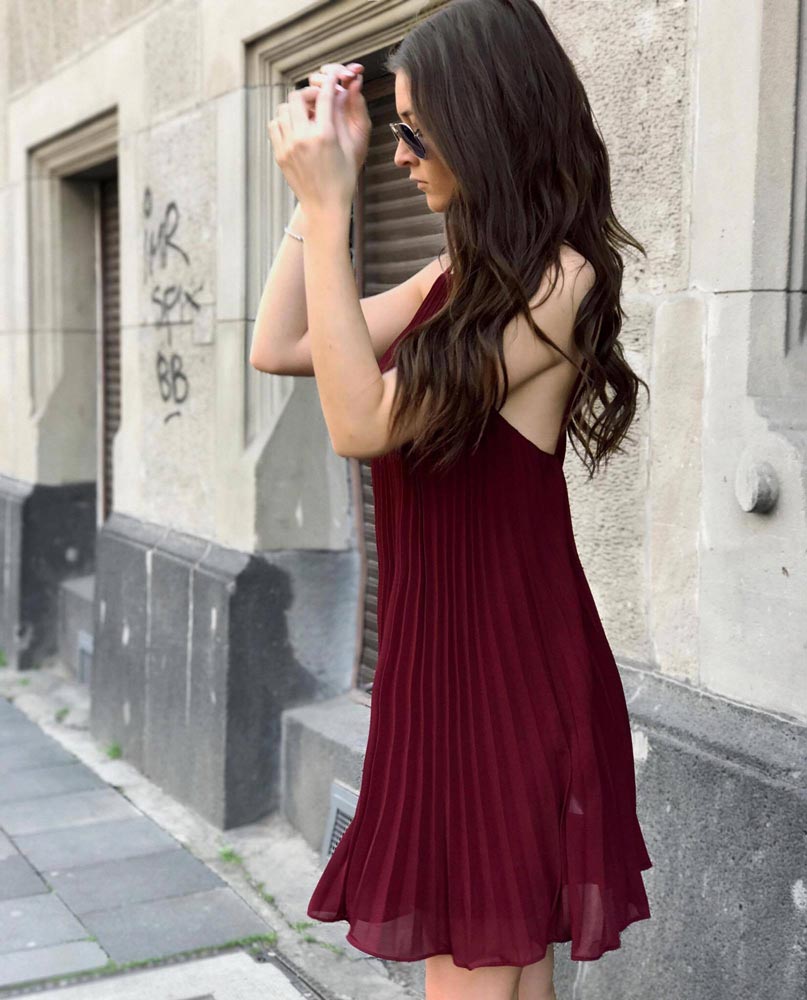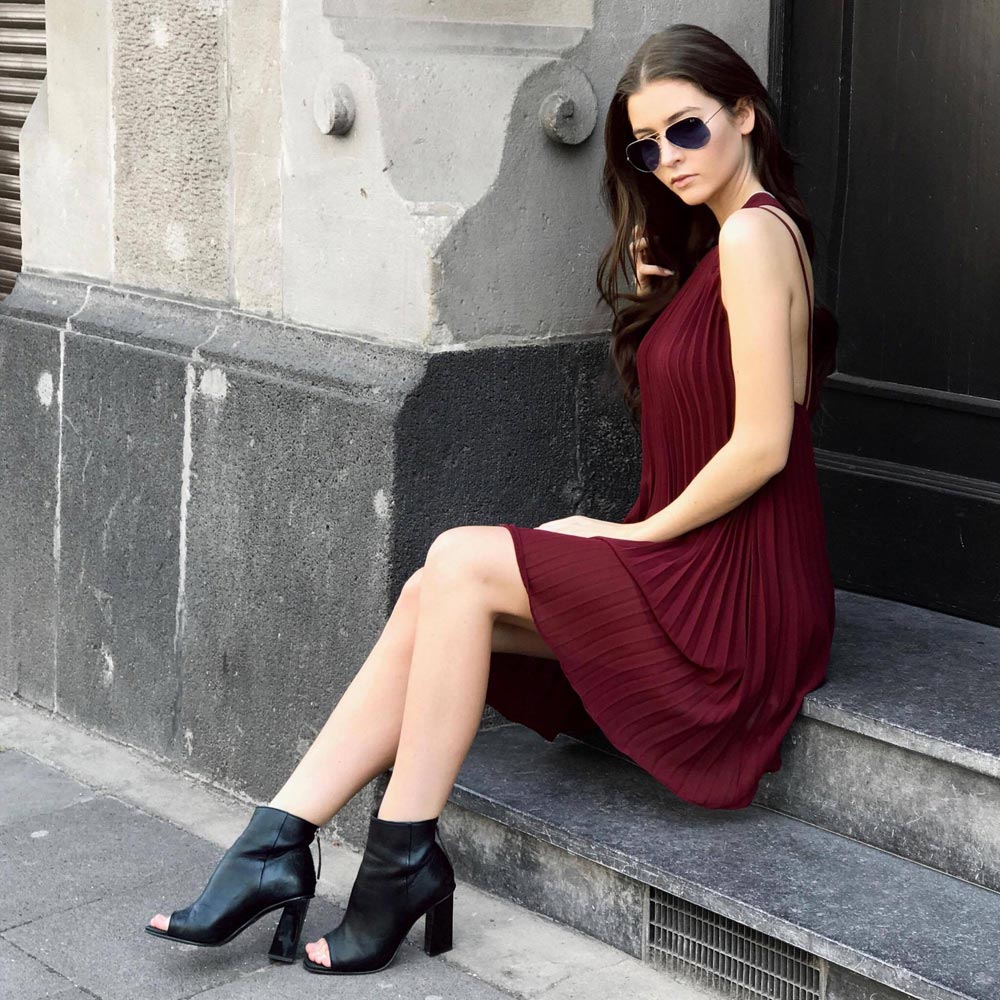 Jeans Jackets – Summer 2017
Over the years, you have seen that jeans jackets never really come out of the trend. This year, however, the trend seems to be particularly extreme. Oversized jeans jackets are also particularly popular with print, patches or embroidery. They can be combined with most summer outfits. In the NA-KD online store I fell in love with the print: 'The Future Equals Female' and combined it with a white wrap top and black jeans. Perfect for temperatures instantaneous and super simple.
Tunic Blouses – Bohoo Style for summer chic
Tunica are my opinion great for the summer but rather something for the beach. Tunic blouses, however, can combine super with skirts, shorts and pants and they are not only super comfortable but also look great. I chose an off-shoulder tunic blouse. It is super-airy, but it has long sleeves, which makes it great to combine in the spring also.
I hope you liked my little Haul about my favorite online shop NA-KD.com. Ordering is also super easy. My package was after 2 days there and with the free return you don't need to worry about nothing else. All of the outfits you can find online also directly to buy! If you have any questions, comments or suggestions for improvement, write me in the comments! I look forward to next time and wish you a great week!
Your Iva ❤
[Shortcode-variables slug = "adsense-content"]
[Shortcode-variables slug = "adsense"]

Mode, Trends und Highlights aus der Medienwelt. Ich nehme euch mit hinter die Kulissen von Fashion und Werbung. Egal ob bei GNTM oder der Fashion Week New York, wir sind für euch dabei!
Fashion, trends and highlights from the media world. I take you behind the scenes of fashion and advertising. Whether at GNTM or Fashion Week New York, we are here for you!
https://fivmagazine.com/wp-content/uploads/2017/05/beitragsbild-kolumne-blogger-blog-kolumne-ivaxbrd-fashion-lifestyle-nakd-haul-style.jpg
687
1400
Stephan
https://fivmagazine.com/wp-content/uploads/2018/04/fiv-fashion-magazin-logo-black-blogger-instagram-influencer-trends-outfits-2018-80.png
Stephan
2017-05-17 17:03:54
2017-06-14 16:58:49
NA-KD Haul !! Summer Special with dresses and It-pieces